Reverse Graduated Neutral Density GND8 3 f-stop filter 100 * 150 mm
&Gratis verzending naar Netherlands, Belgium
Merk:

K&F Concept

Koop K&F Concept reverse graduated neutral density gnd8 3 f-stop filter 100 * 150 mm online, gratis verzending en 30 dagen retourgarantie.

KF01.1148

Beschikbaarheid:

Op voorraad

70.99

https://nl.kentfaith.com/KF01.1148_reverse-graduated-neutral-density-gnd8-3-f-stop-filter-100-150-mm
Kenmerken
• Gegradueerde ND8 (0.9) 3-stops filter gemaakt van Duitse top optische galss, verhoogde optische helderheid en kleurgetrouwheid.
• K&F neutrale dichtheid gebruikt exclusieve onderzoeks- en ontwikkelingsgeleidelijke coating, het licht van ultraviolet tot nabij-infrarood licht kan gelijkmatig doorlaten.
• Dubbelzijdig optisch slijpen en polijsten om ervoor te zorgen dat het optische hoge parallellisme en glad is om de hoge scherpte van het beeld te garanderen.
• Nano-coatinglaagtechnologie, waterdichte, krasbestendige, anti-reflecterende groene coating, effectief voorkomen van olie, vingerafdrukken, krassen, gewaardeerde lens beschermen.
• Sta de reductie van licht toe tot een deel van een scène, waarbij licht en donker in balans worden gebracht voor een gelijkmatige belichting (zonsondergang, zonsopgang). Het zou kunnen passen in de Lee-filterhouder en de Z-serie filterhouder van Cokin.
Frequently Bought Together
Reverse Graduated Neutral Density
GND8 3 f-stop filter 100 * 150 mm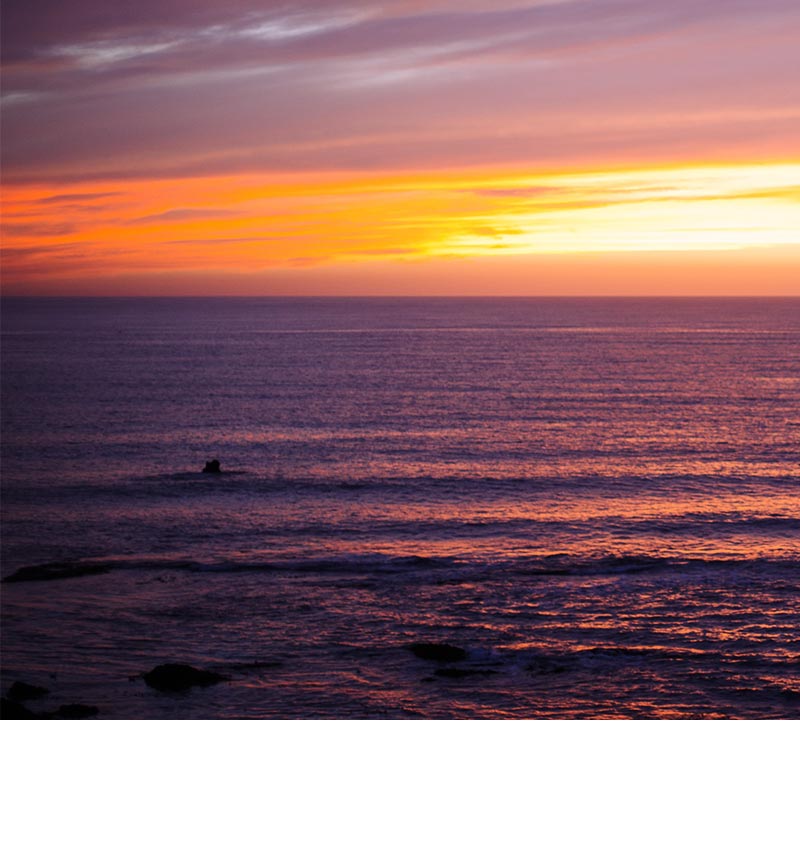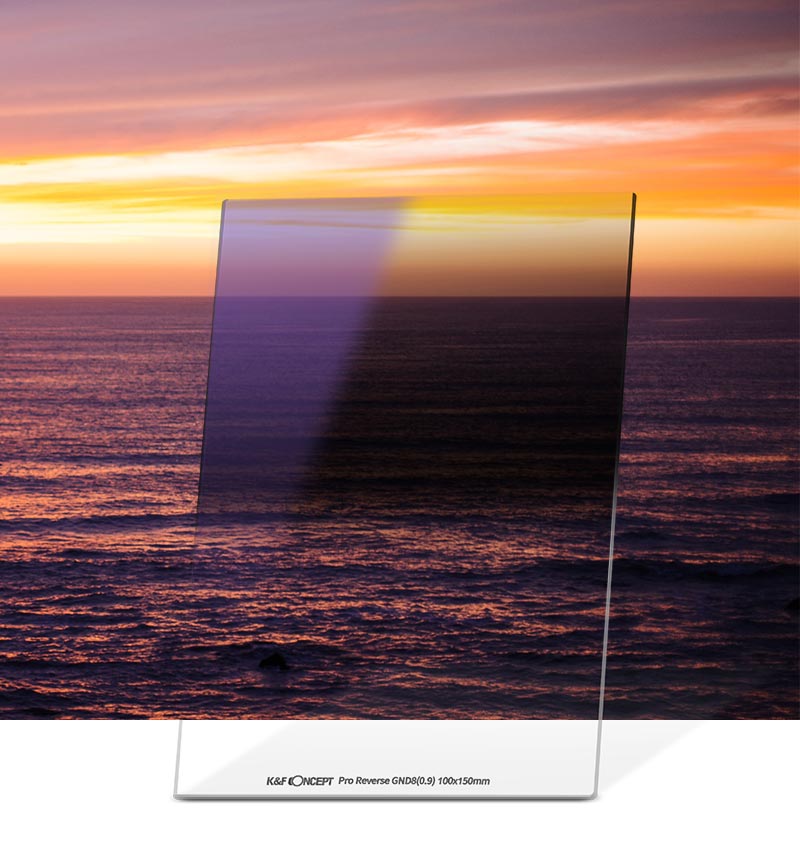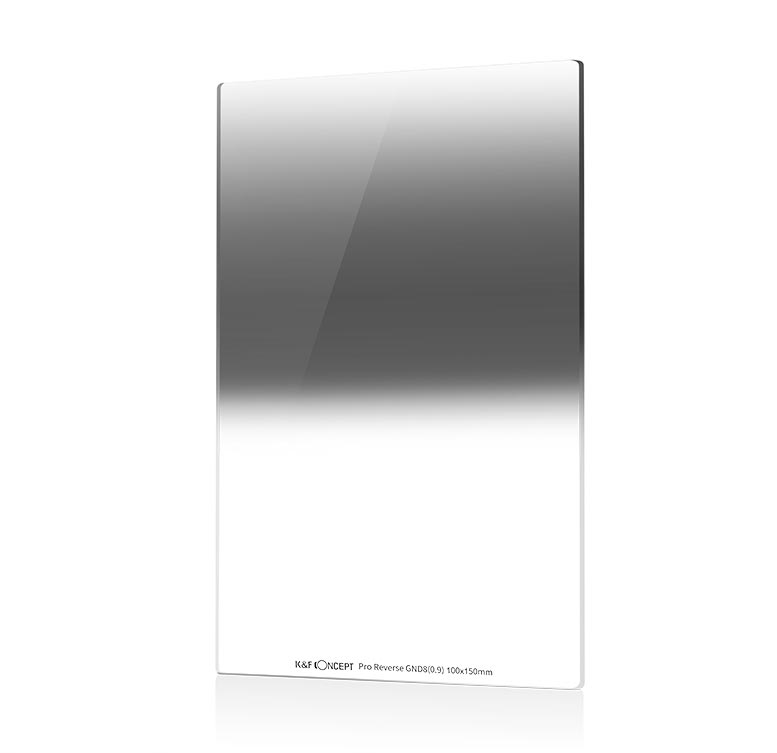 Voorzien zijn van
Reverse Graduated Neutral Density GND8 3 f-stop filter
en is gemaakt met premium Germany Optics glas.

Optisch glas

Meerlagige coating

Geen lichtafval

Lage reflectiviteit

Waterdicht
en antifouling

Hoge lichte
transmissie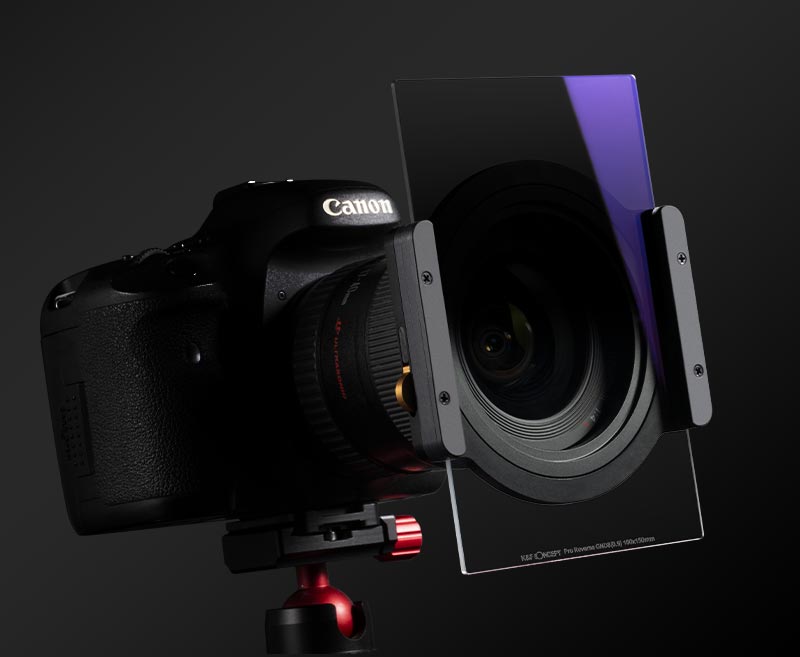 Dubbelzijdige antireflectiecoating
Door dubbelzijdige meerlagige antireflectiecoating kan het gereflecteerde licht
worden teruggebracht tot minder dan 0,4% om de invloed op de beeldvorming te elimineren.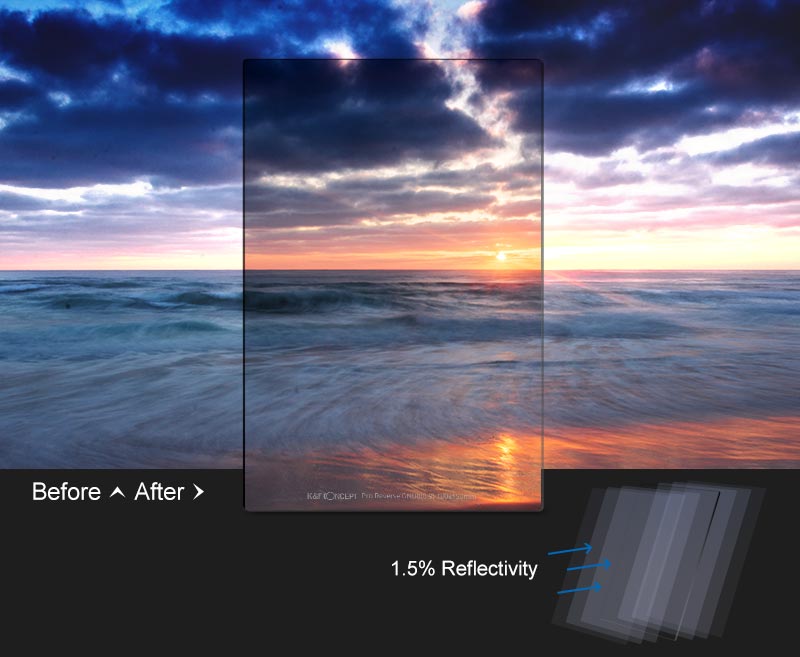 Meerlaagse coating Lage reflectiviteit
Minder schittering veroorzaakt door diffuse reflectie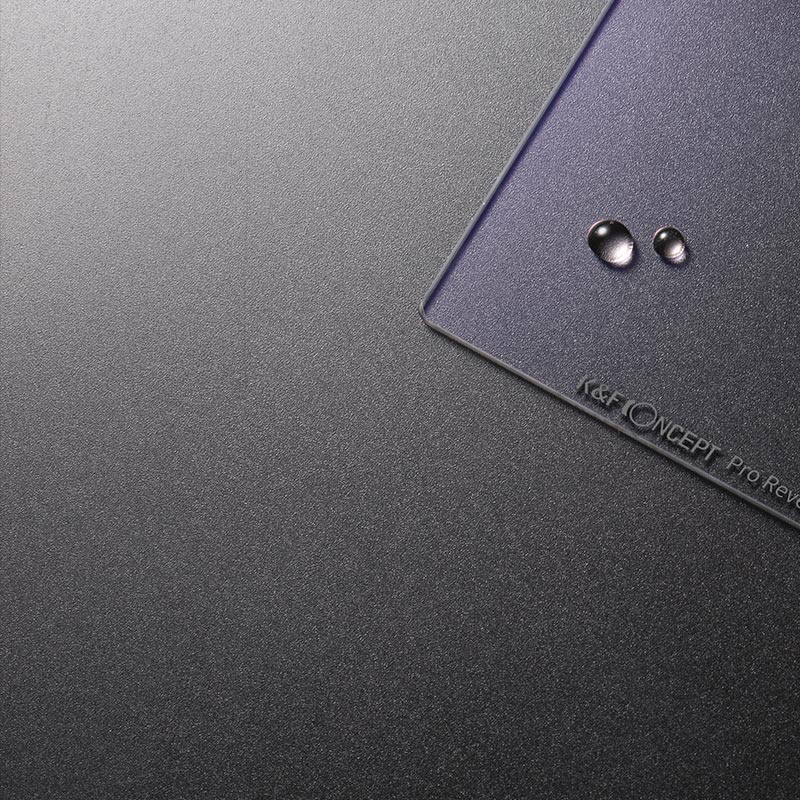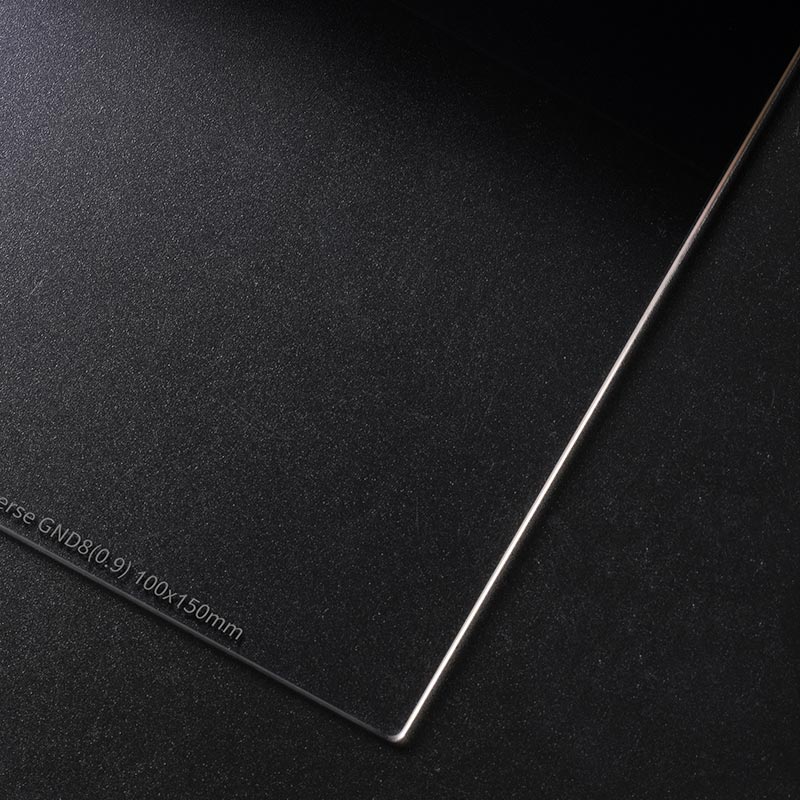 Nanometerdeklaag
Waterdicht, oliebestendig, krasbestendig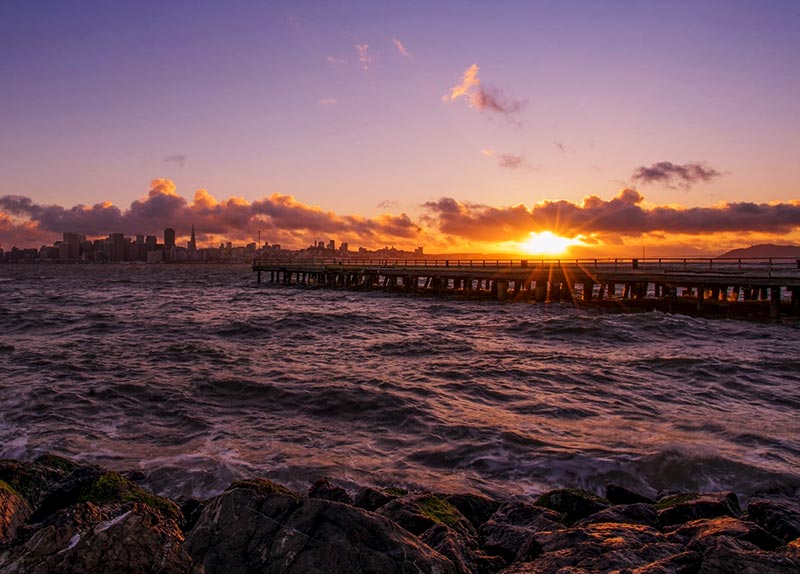 Met GND8-filter
Verander de belichtingstransitie om de perfecte foto te maken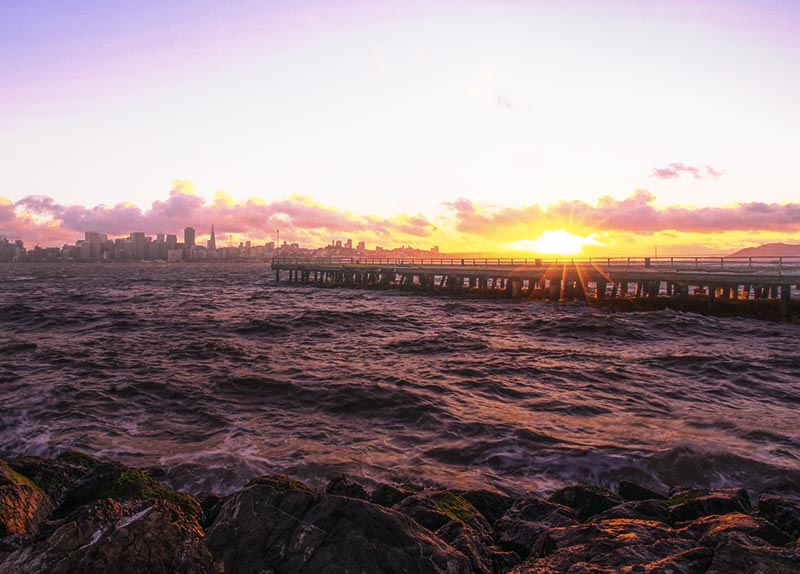 Zonder GND8-filter
Blootstelling aan hemelovergang is onjuist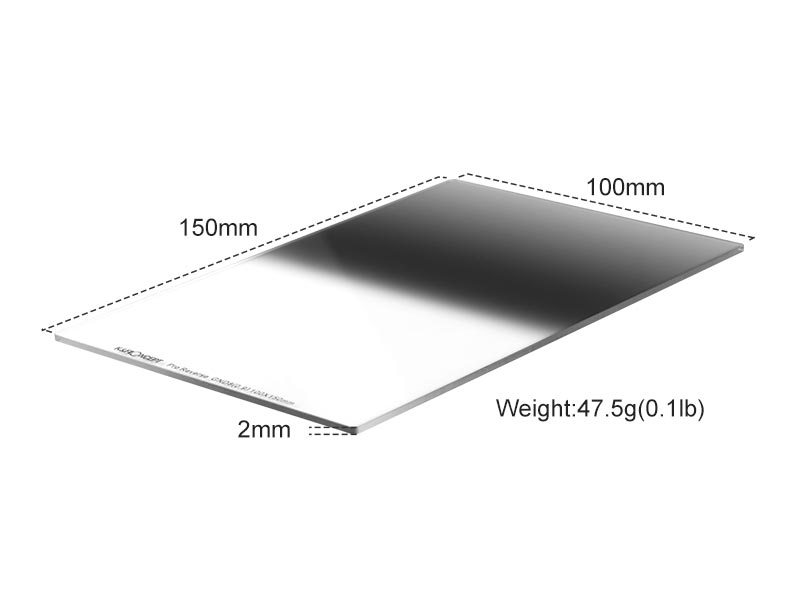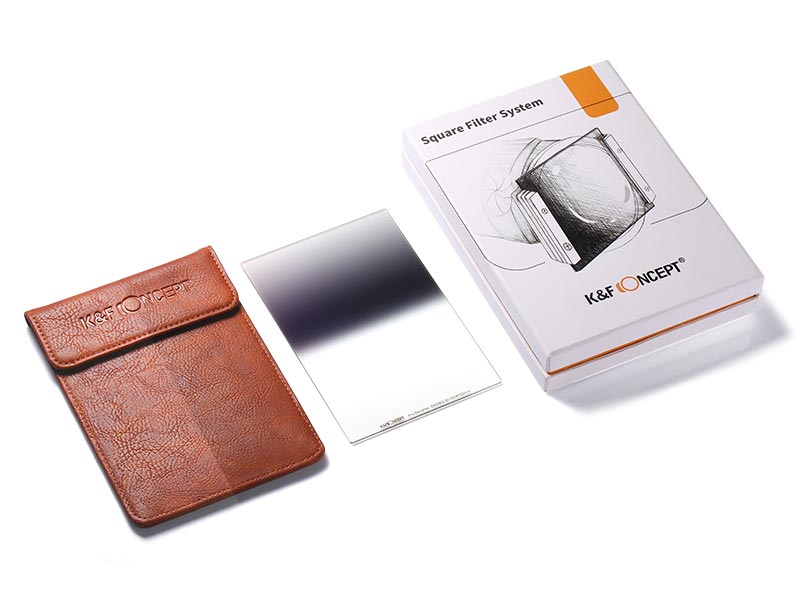 It delivered what was expected from it.
This was the first filter set I purchased and it delivered it's purpose.
Good product
Good Product and reliable one
Very impressive and careful packaging!!
Arrived a day before scheduled delivery, BUT _no_ notice it was being delivered today and we were thinking of going out to enjoy the sunny day! Before you rip the inside black & orange boxes apart: the boxes can be opened from the front pulling from the bottom front edge. Very well-packaged and product presentation! Following instructions within, screwed in the lens filter adapter first, then clipped the filter holder to that. Ring edge away from the orange filter holder tab must be edged in at an angle first, then leveling the filter holder, push the tab to finish the placement. Easy! Practice a few times before going out since IF not mounted correctly, it'll feel as if the filter holder is in place but still isn't. My older 100x80mm filters fit also, so I can still use older filters as needed. Box cutter placed in pictures for size comparison. Will update as necessary when I use it out in the field, BUT I can already see using filters in my future will be a LOT easier and enjoyable!!!
Great product! I highly recommend.
First time using an ND filter and I'm really pleased with the photo I took. The quality is really good. Thank you!
A bit loose
It's actually not too bad for this price. Everything works fine but it's a bit loose. I have to put some tissues in between to make it tight
Best verkopende producten