K&F SN25T1 ND1000 Square Filter 100x100mm + Metal Holder + 8pcs Adapter Rings For DSLR
&Gratis verzending naar Netherlands, Belgium
Merk:

K&F Concept

Koop K&F Concept k&f sn25t1 nd1000 square filter 100x100mm + metal holder + 8pcs adapter rings for dslr online, gratis verzending en 30 dagen retourgarantie.

SKU.1596

Beschikbaarheid:

Op voorraad

62.77

https://nl.kentfaith.com/SKU.1596_kf-sn25t1-nd1000-square-filter-100x100mm-metal-holder-8pcs-adapter-rings-for-dslr
Koop 2+ items en krijg

10% korting

!
Kenmerken
• Dit SN25T1 ND1000-filter is een upgrade van het SN25T ND1000-vierkante filter. Het gebruikt een coatingproces om het probleem van kleurzweem op te lossen. Schuif eenvoudig verschillende filters in om prachtige, kleurrijke foto's te maken.
• Het materiaal van het filter is hoogwaardig optisch glas, dat een dubbelzijdige meerlaagse verbeterde coating gebruikt, die de reflectie van het filteroppervlak effectief kan verminderen.
• Er zijn 8 filterringadapters, inclusief 49 mm / 52 mm / 58 mm / 62 mm / 67 mm / 72 mm / 77 mm / 82 mm, zodat u het nd-filter op uw type cameralens kunt gebruiken.
Frequently Bought Together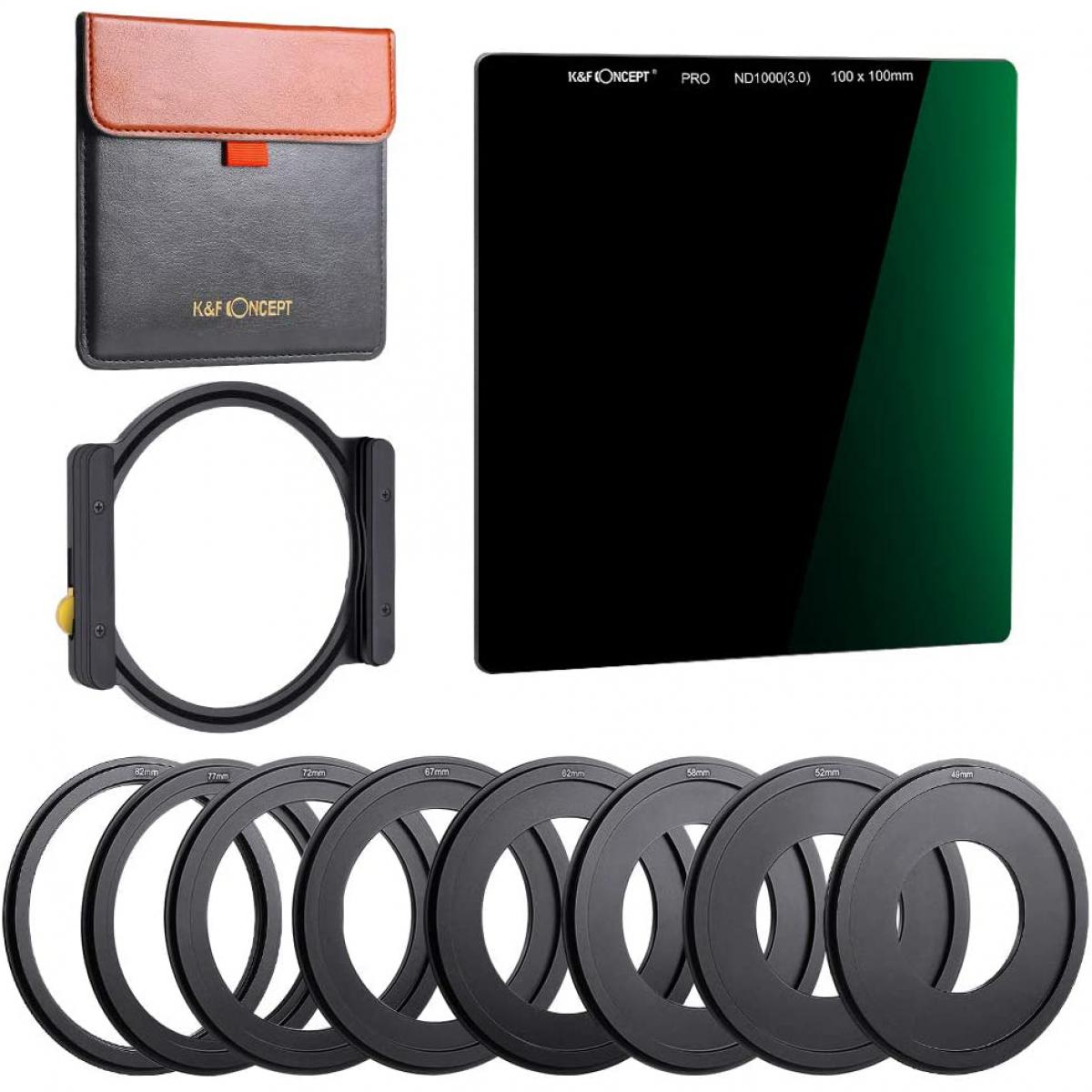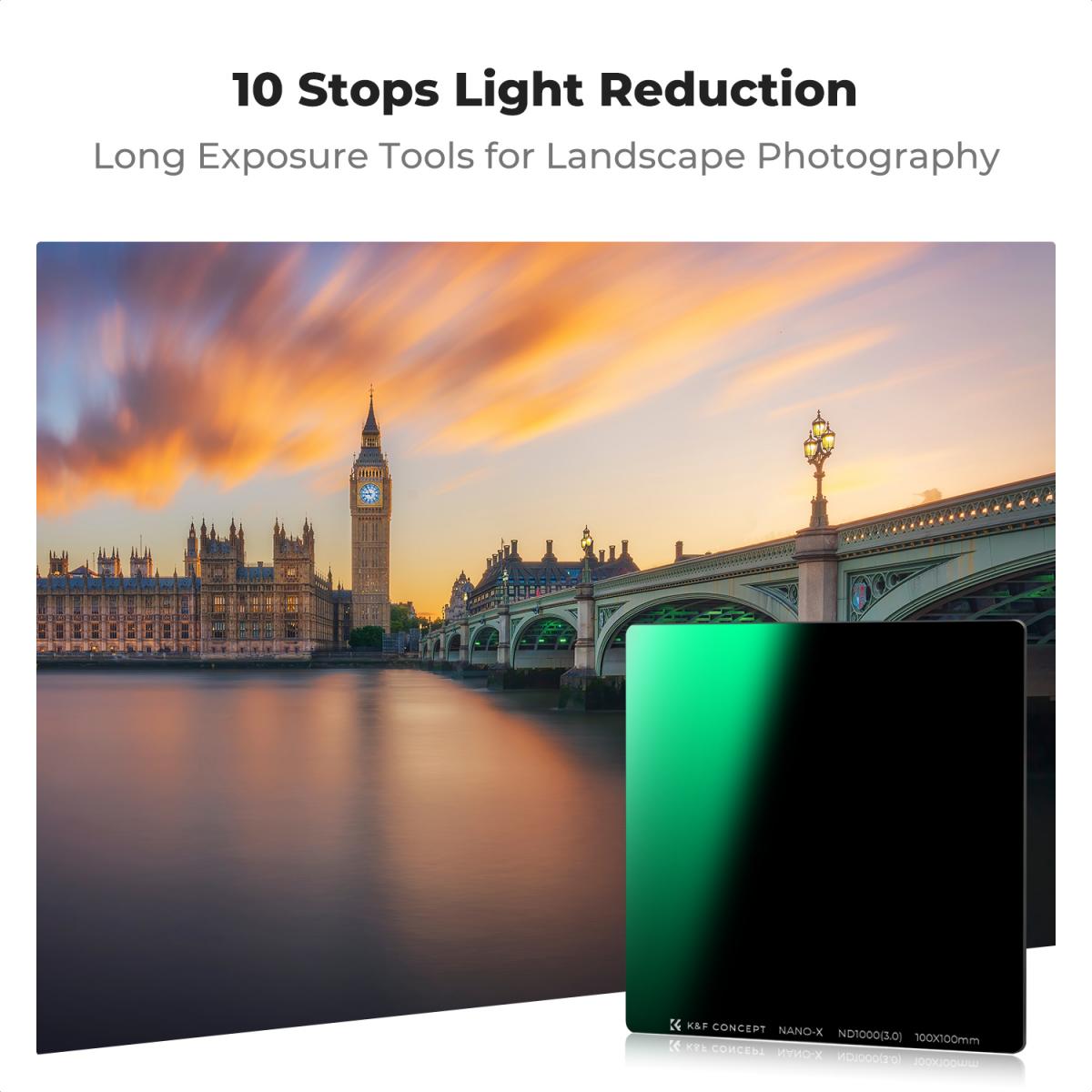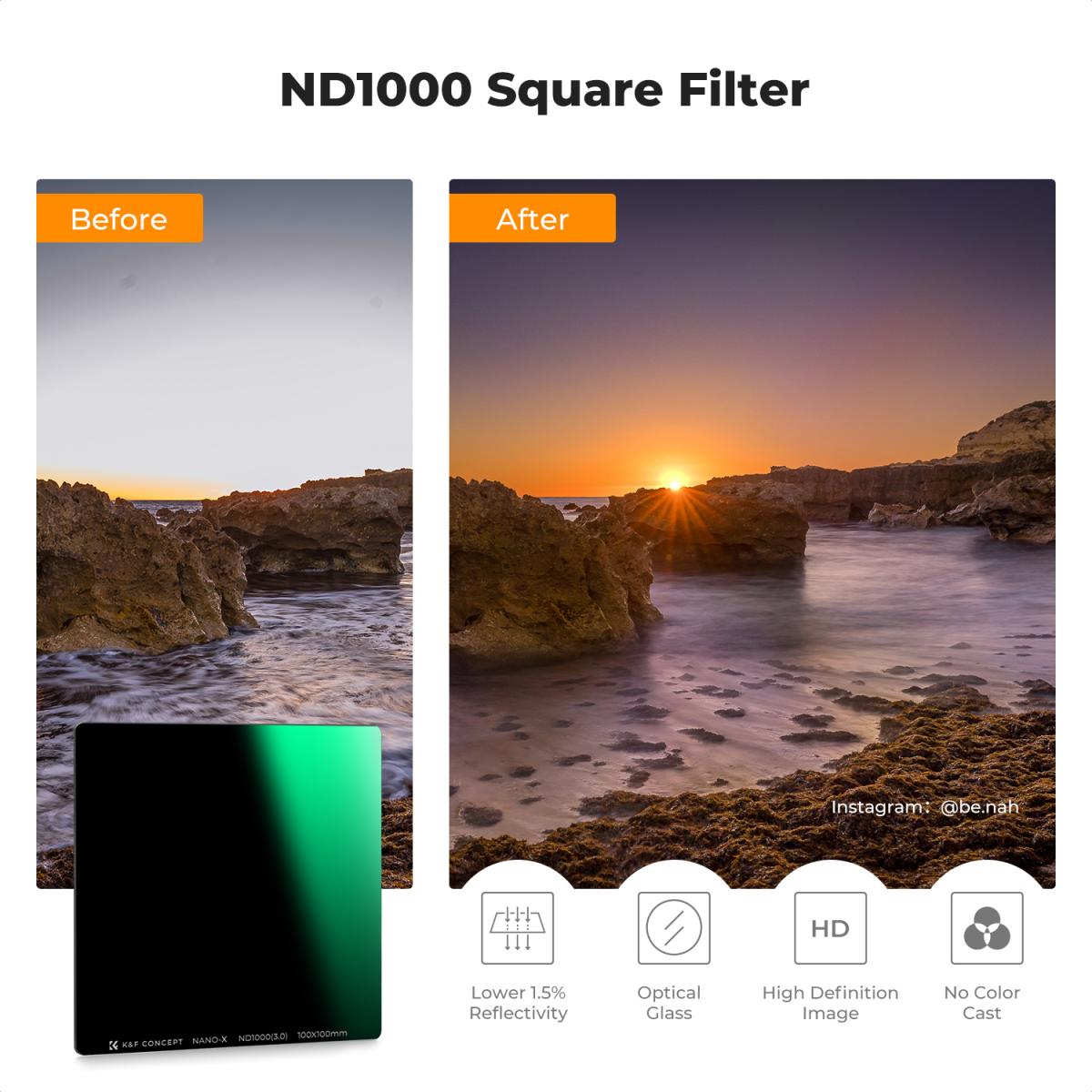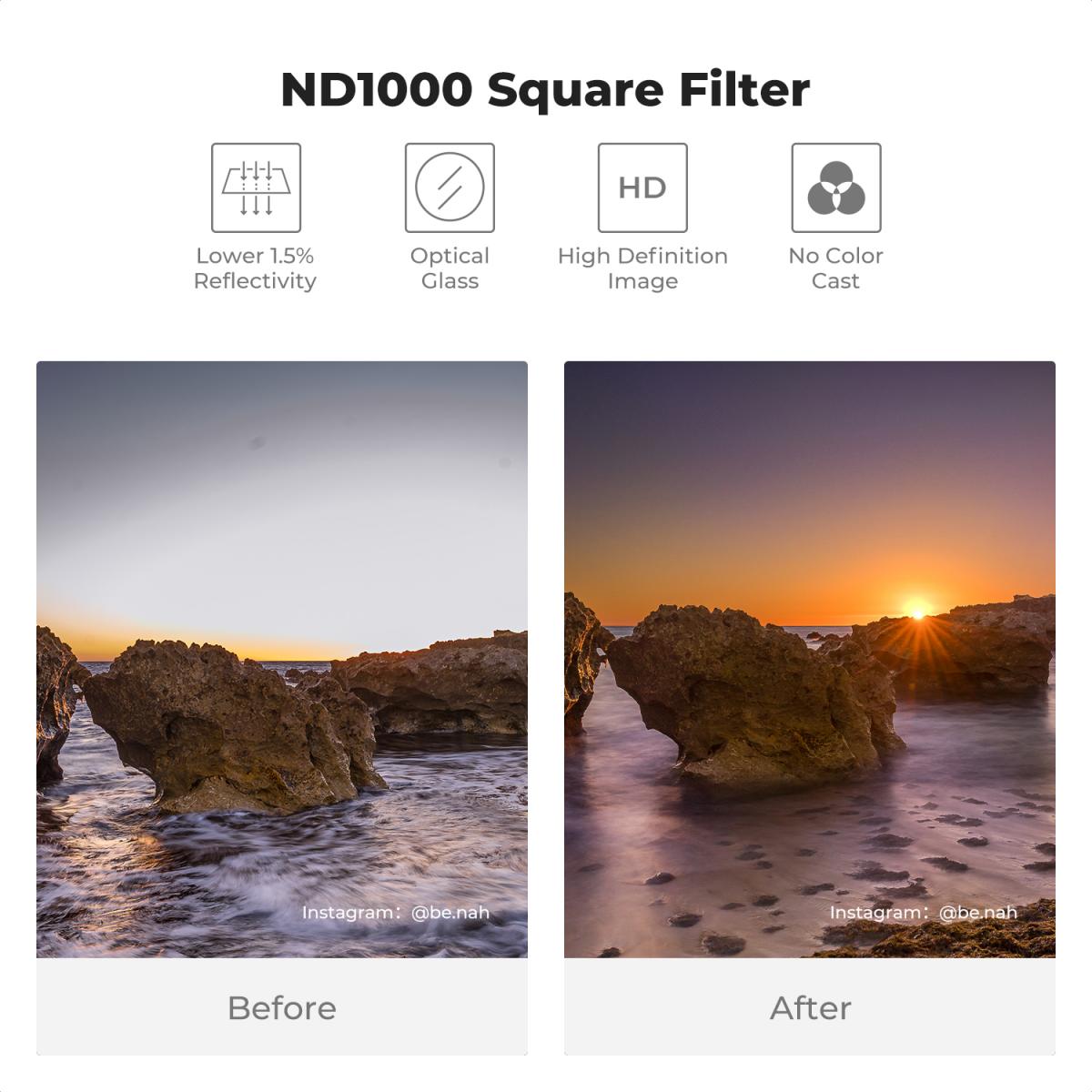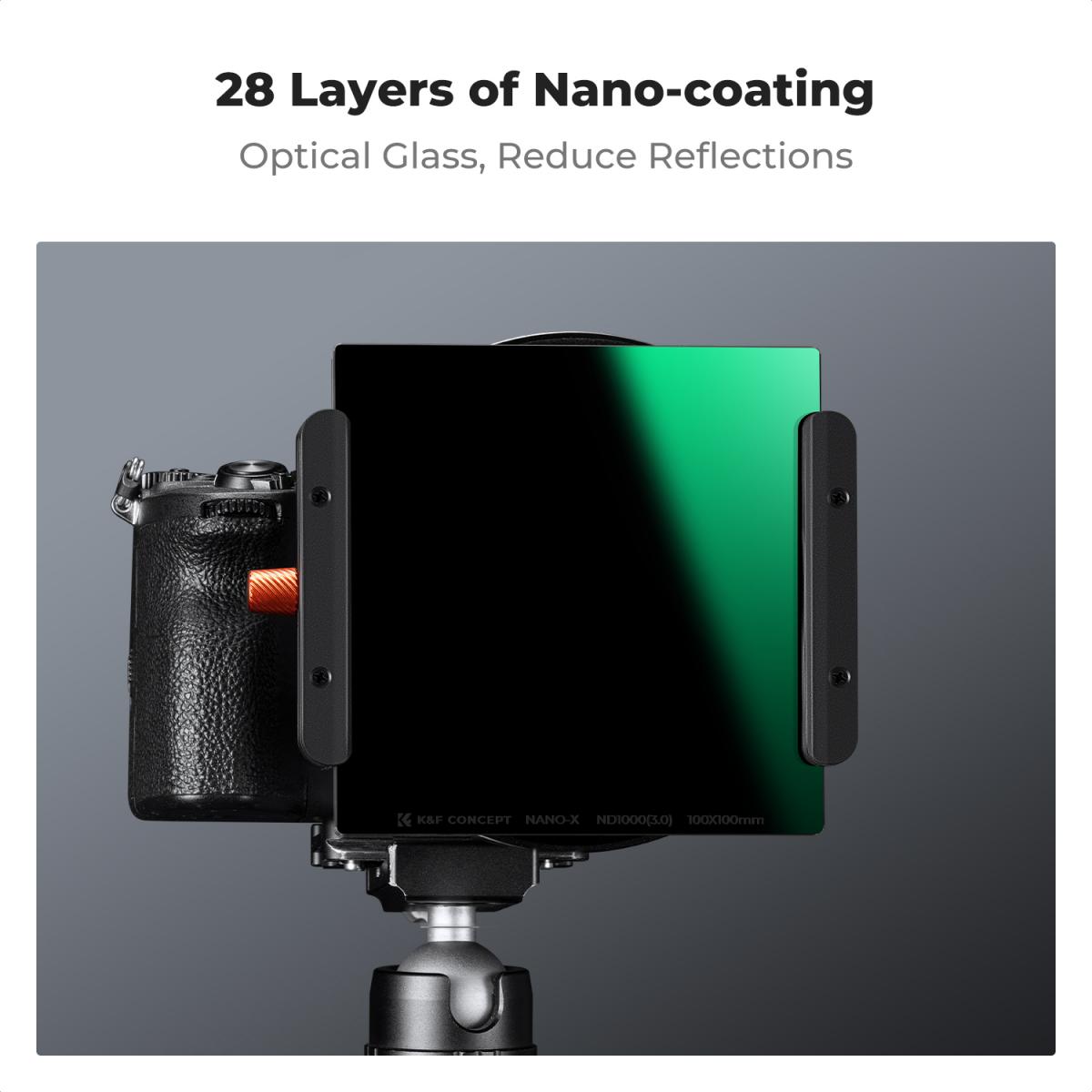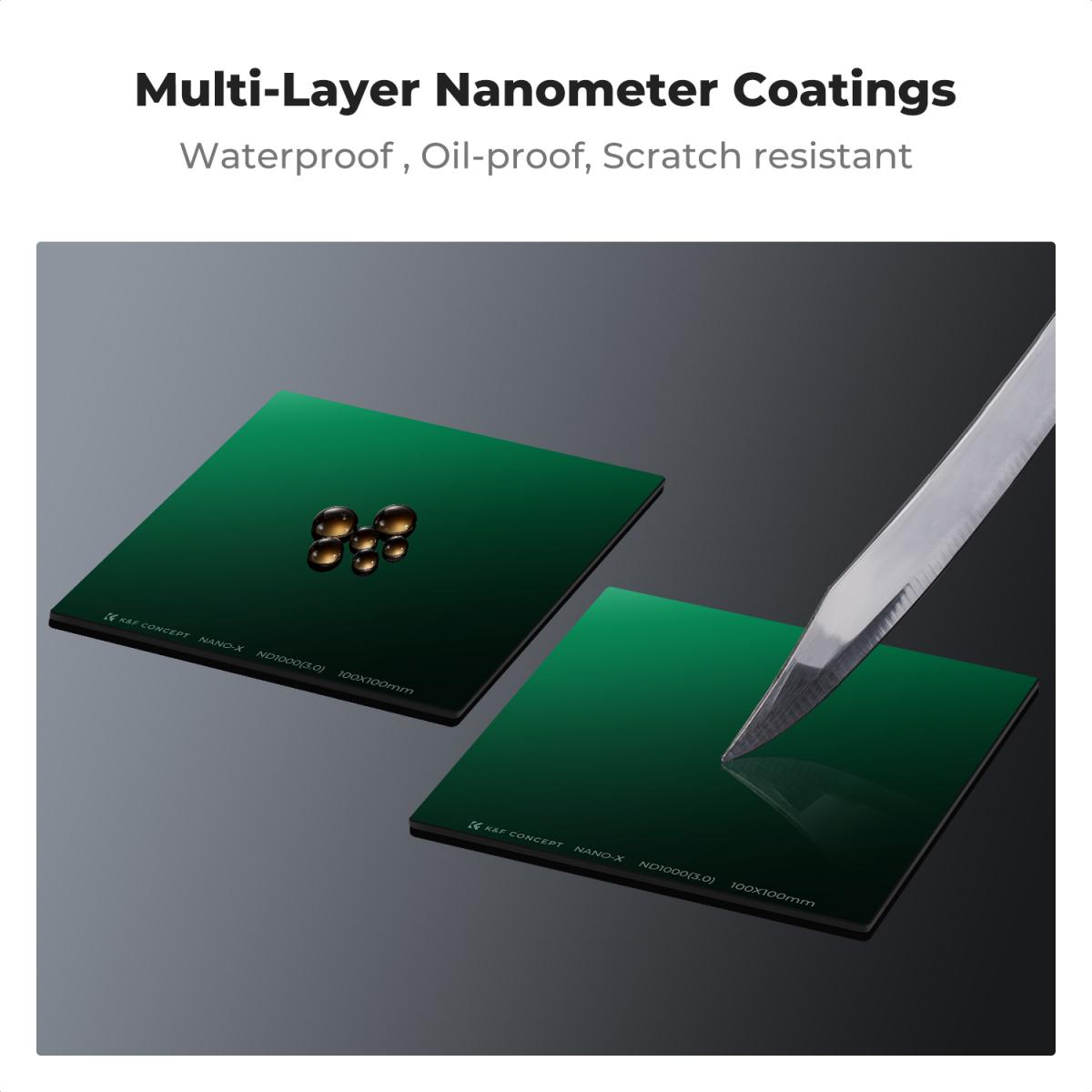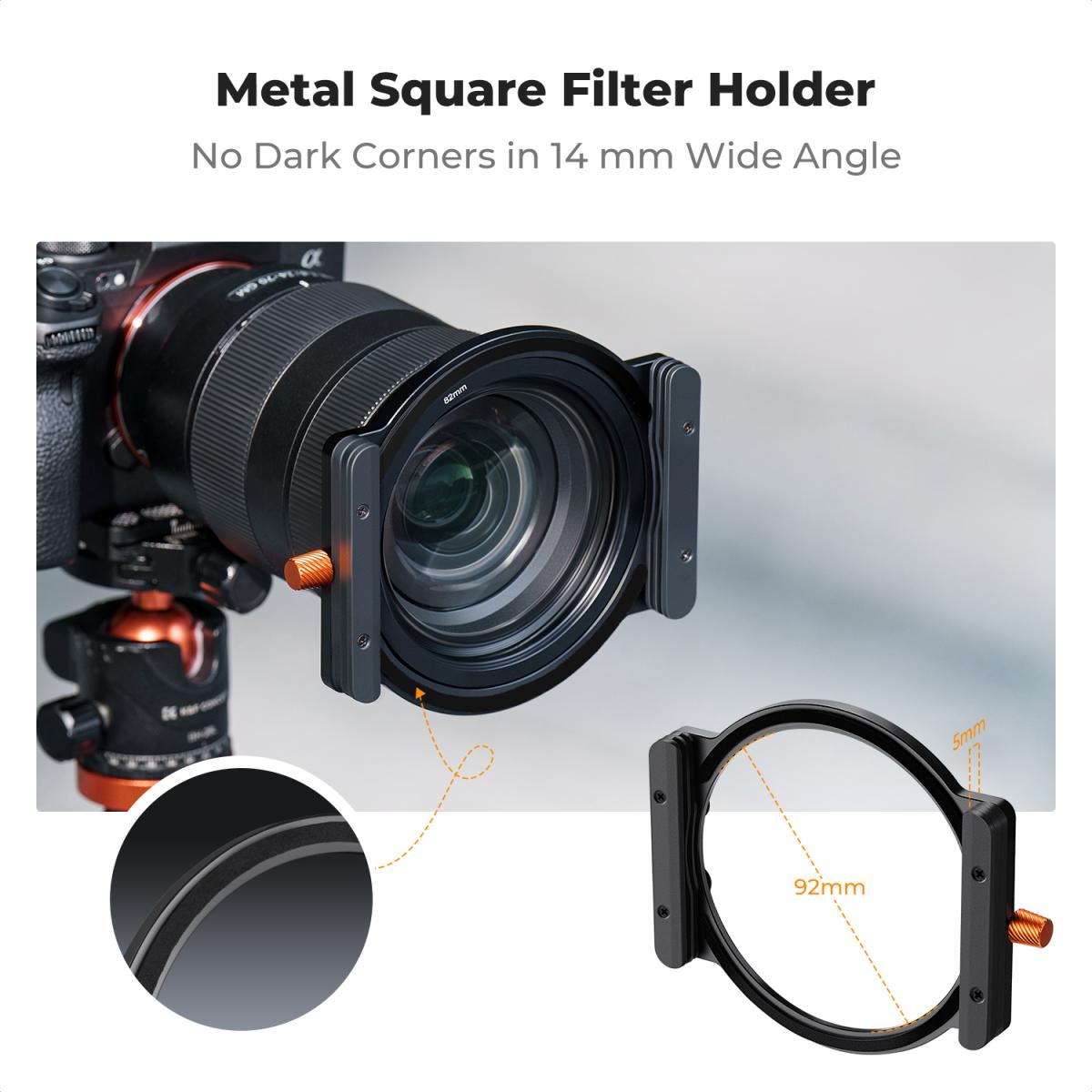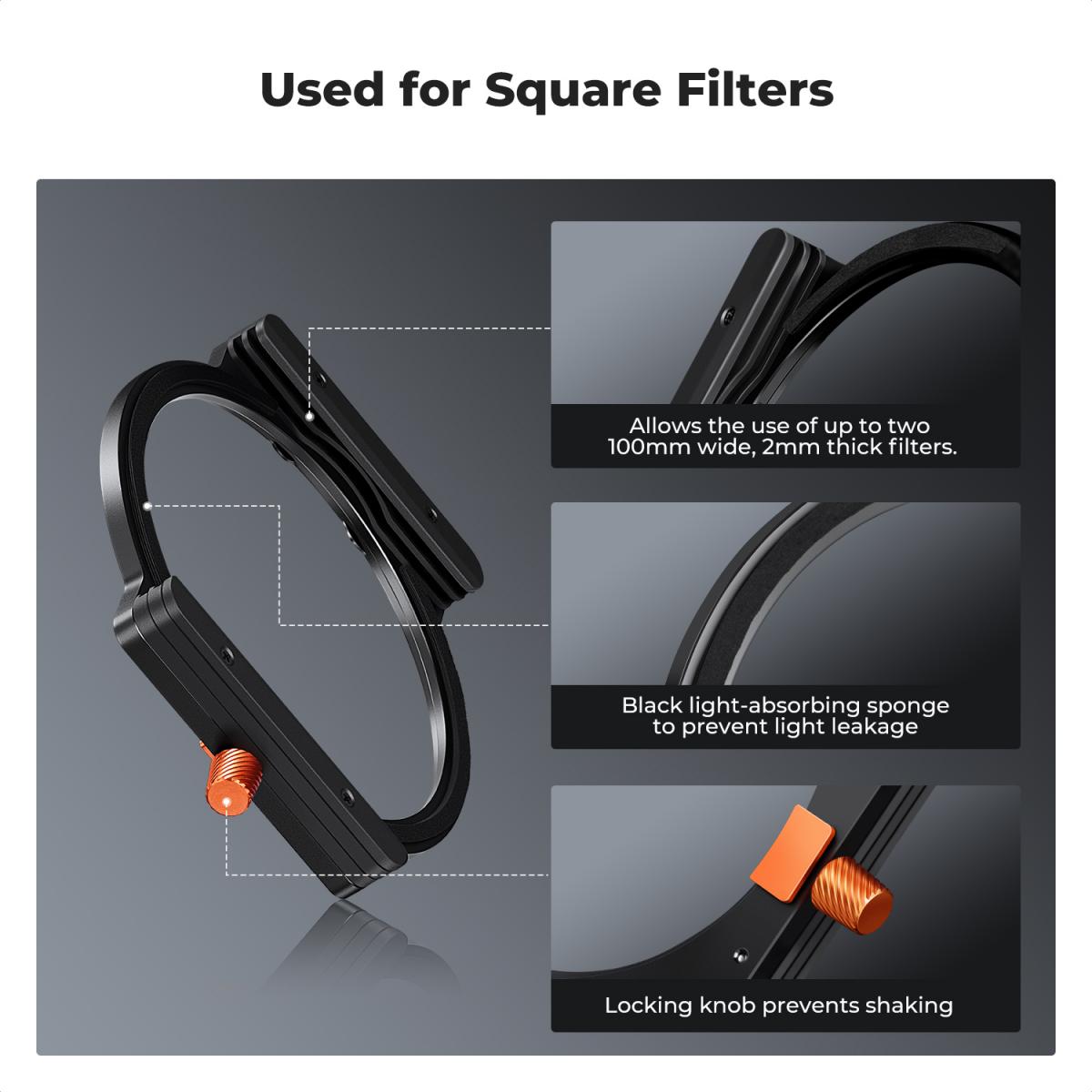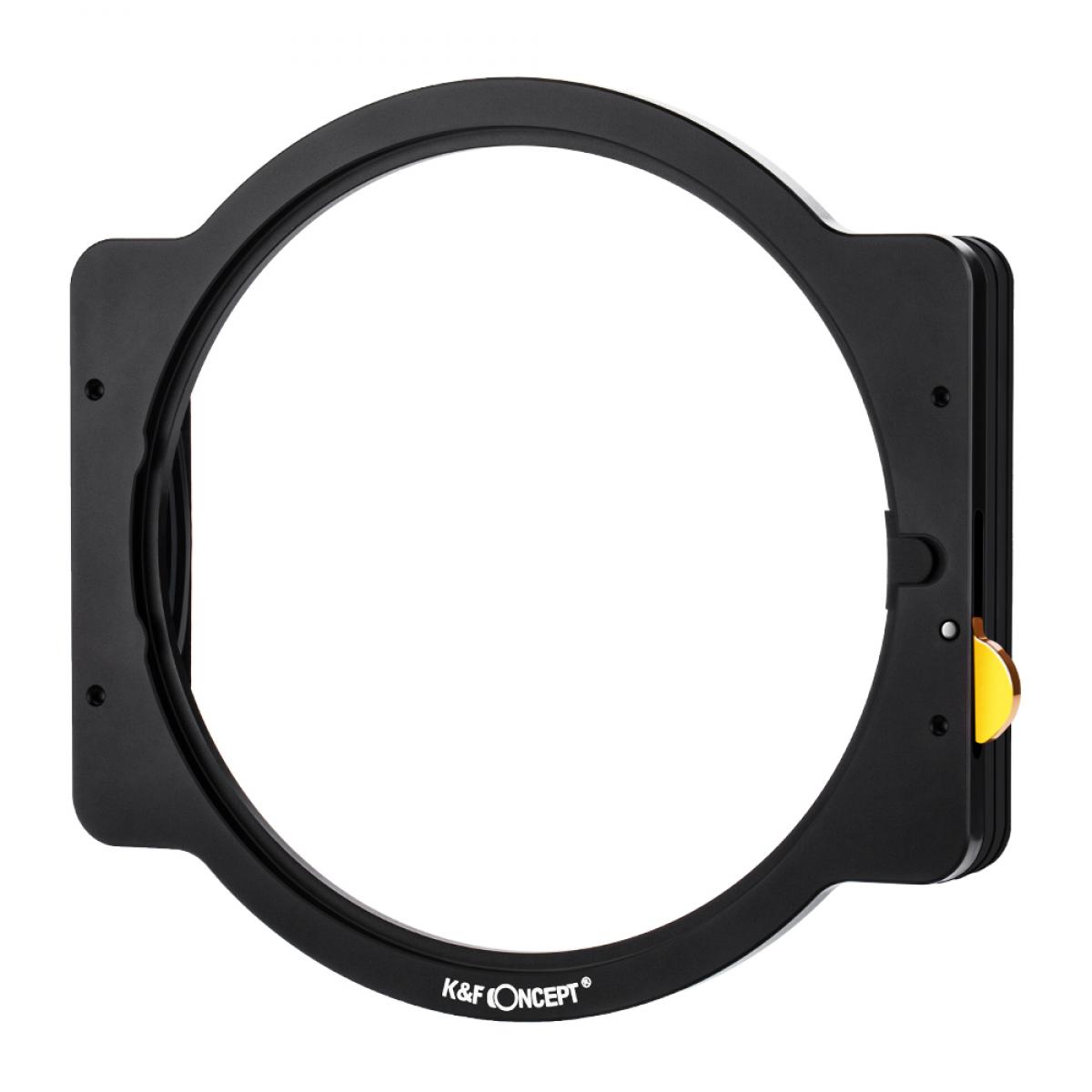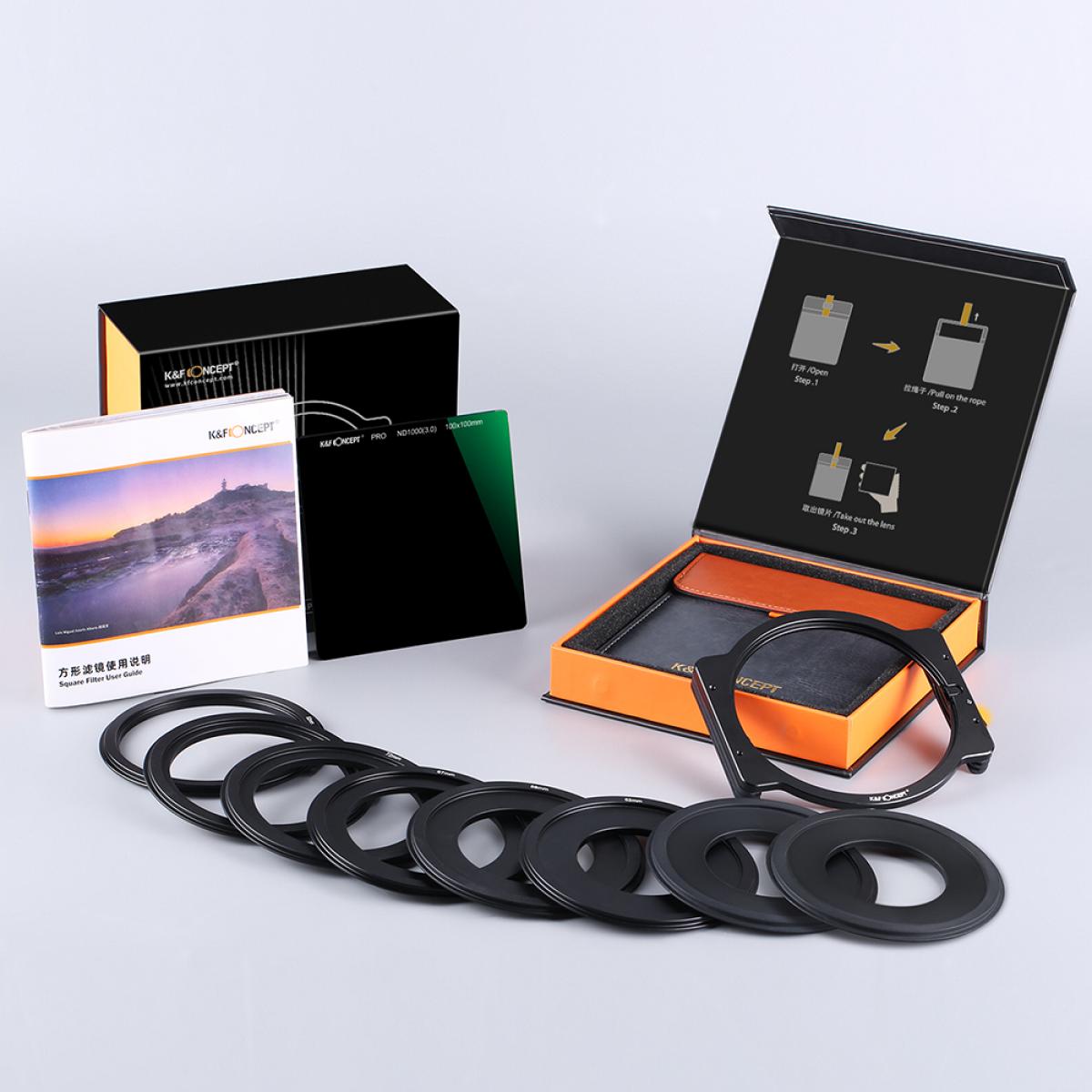 Great value for money and picture quality
I bought this ND filter kit as I have had a great experience with K&F (their tripod is brilliant) and was looking for a system that would work with all my lenses. Firstly, the quality of the packaging and storage is extremely high, the glass comes in its own case that keeps it clean and safe. Secondly, it's very easy to set up and use (a little fiddly if you hand are cold) and thirdly, the picture quality is great, there is no colour casting (the colours you see in the images above is my editing, not the fault of the ND filter) and it allowed me to blur the water and clouds in the middle of the day.
Fantastic Filter Kit !
Awesome filter kit,Product packaging is Decadent,The item itself is of high quality,Aluminium filter holder and lens rings,And the filter case is top notch,The filter itself is High quality optical glass,Tested this out as soon as it arrived,Does not suffer from light leakages and there is no colour cast on the images unlike some other brands, overall I am very satisfied with my purchase, will hopefully be looking to get the k&f graduated filters next,A recommended buy.
Hochwertiges Set
Bewährte KF-Qualität.Viele verschiedene Ringe, zum aufschrauben auf das Objektiv. Einfach zu montieren und sicherer Halt des Glases. In schönen Etuis, jeweils verpackt.Sehr hochwertig verarbeitet!
Fantastic kit that doesn't break the bank!
So, I brought this to see why it was more expensive than the cheaper filters, but a lot cheaper than the likes of lee filters etc, I have been extremely impressed!I have taken this out today and although an over cast day, and I went to the beach at low tide, I thought I would use this as a chance to see if it's any good.The first wow I had was the packaging... not something I usually bother about, but it is a thing of beauty. Then the quality of the mount rings, they are solid unlike all the other sets I have had that the mount rings have broken after a use or two. The quick realease ring took a couple of goes to get on then I noticed you have to put the far side in first then it locks in place really easily.Now the most important thing... the glass filter itself. Packaged really well, it does seem to be slightly static, but a rub down with a cloth and it doesn't seem to attract dust at all. It holds tightly in the holder and is defiantly not going to move once in place. The quality of the glass looks awesome. Images have come out clean, and not a colour cast (although I thought it would have a green hue from looking at the filter the images do not seem to have any noticeable cast at all) and it does seem to be almost exactly 10 stops.I would easily recommend this to those looking to move into long exposure photography as it is well made, super easy to use and quality bit of kit to add some variety to your photography.I have attached a comparison of what the camera gave in auto and what I could get from the same scene with the filter.
It delivered what was expected from it.
This was the first filter set I purchased and it delivered it's purpose.
These images belong to K&F Concept end users.
Best verkopende producten