ND64 6 Stop ND-filter Neutrale Dichtheid 100*100mm
&Gratis verzending naar Netherlands, Belgium
Merk:

K&F Concept

Koop K&F Concept nd64 6 stop nd-filter neutrale dichtheid 100*100mm online, gratis verzending en 30 dagen retourgarantie.

KF01.1146

Beschikbaarheid:

Op voorraad

35.99

https://nl.kentfaith.com/KF01.1146_100-100mm-nd64-6-stop-filter-met-neutrale-dichtheidsstreep
Kenmerken
• 【Functie】: K&F Concept vierkant ND64-filter kan het licht dat uw lens binnenkomt met 6 stops verminderen; Ideaal voor omstandigheden met weinig licht
• 【20-laags nanocoating】 ★: 20-laags super anti-reflectie multi-coating (waterafstotend / anti-olie / anti-stof / anti-vuil / krasbestendig) Coatingtechnologie die bestand is tegen bijna alle omstandigheden.
• 【Materiaal】 : met slechts 2 mm dikte en 100 * 100 mm grootte, geen kleurzweem en is gemaakt met premium Duits optiekglas.
• 【Compatibiliteit】 : Geschikt voor Canon 16-35, Canon 24-70, Nikon 24-70, Nikon 70-200 en andere 52 mm, 55 mm, 58 mm, 62 mm, 67 mm, 72 mm, 77 mm, 82 mm lens, compatibel met Lee Cokin Hitech Singh-Ray en andere merkhouder
• 【Toepassing】 : Perfect voor stromend water, rivier, waterval, wolk, zon, zonsverduistering, enz.Fotografie
Frequently Bought Together
ND FILTER
Vermindert de hoeveelheid licht die de lens binnenkomt, waardoor de sluitertijd van de camera afneemt. Handig voor situaties waarin bewegingsonscherpte moet worden gemaakt (rivieren, watervallen, bewegende mensen) of grote openingen moeten worden gebruikt met flits om overbelichting te voorkomen.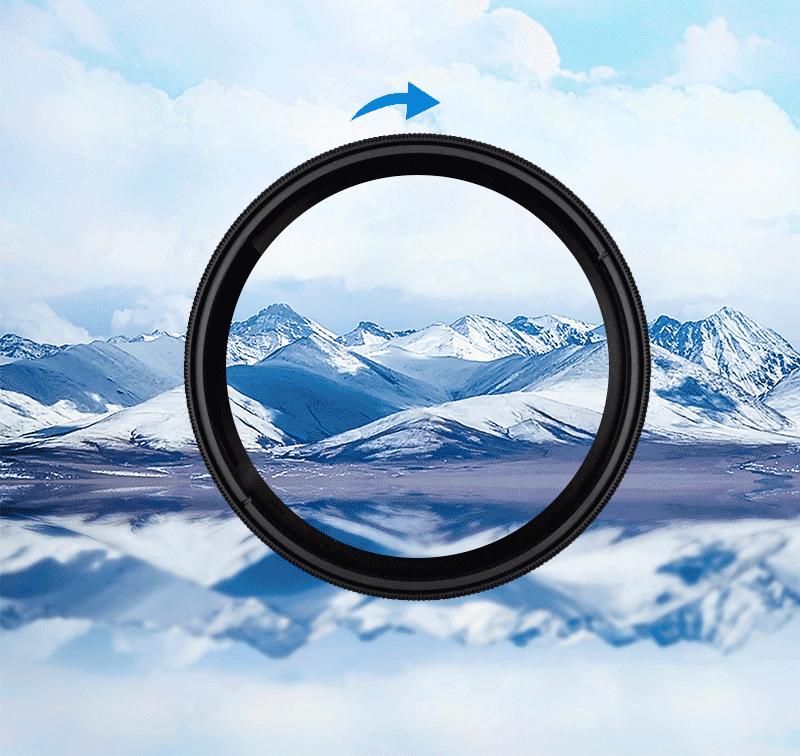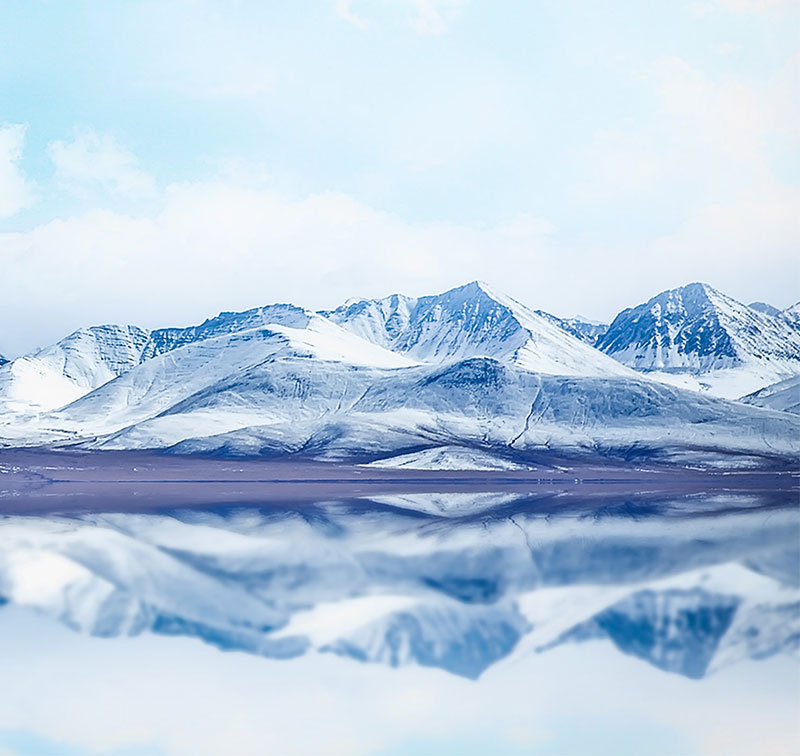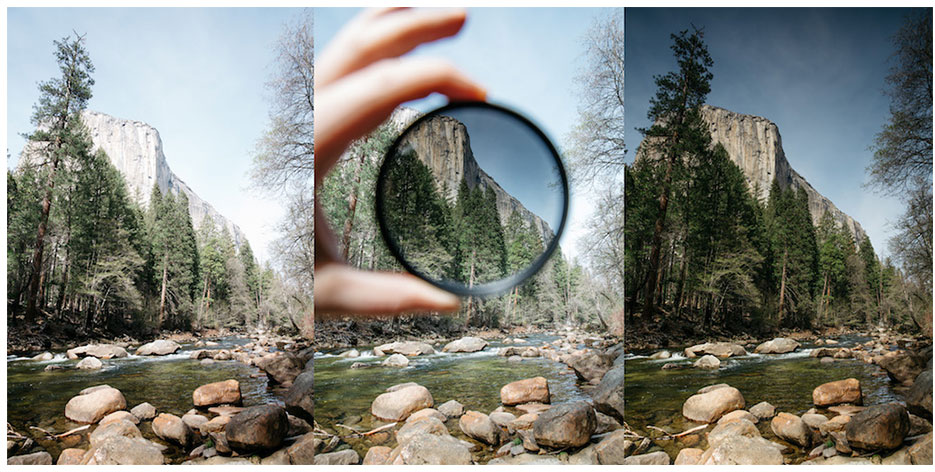 Zonder ND-filter
Gebruik Contrast
Met ND-filter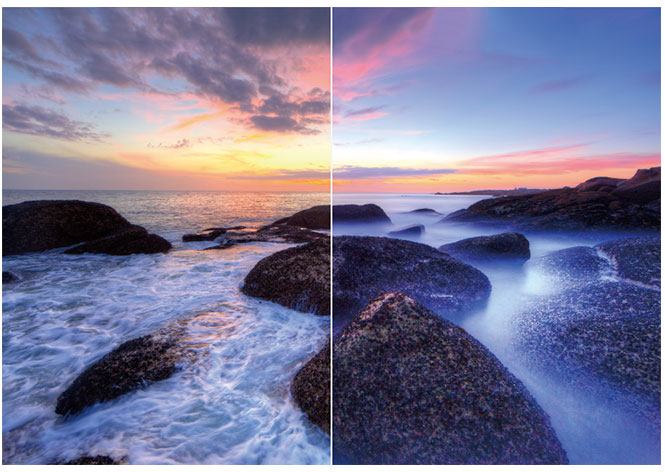 Zonder ND-filter
Met ND-filter
Maakt het mogelijk lange sluitertijden te gebruiken om bewegingen vast te leggen in onderwerpen zoals watervallen, waardoor het vloeiende water een zijdezacht effect heeft.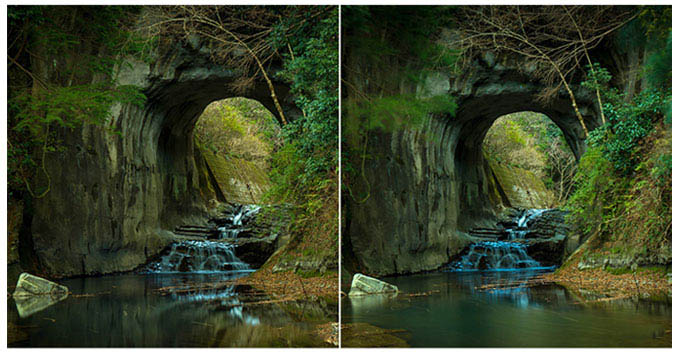 Zonder ND-filter
Met ND-filter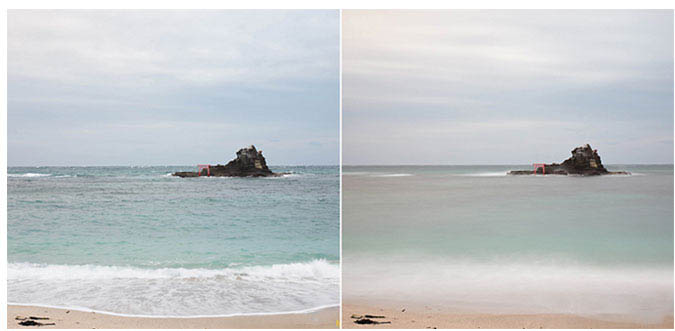 Zonder ND-filter
Met ND-filter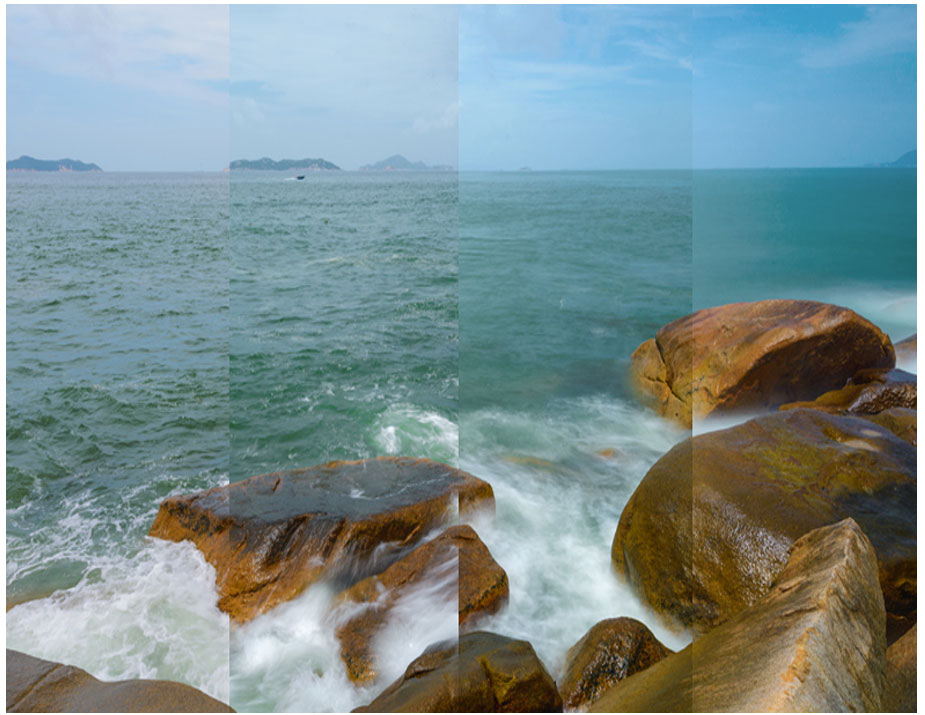 NO ND
ND8
ND64
ND1000

Geen filter
ND2
ND4
ND8
ND16
ND32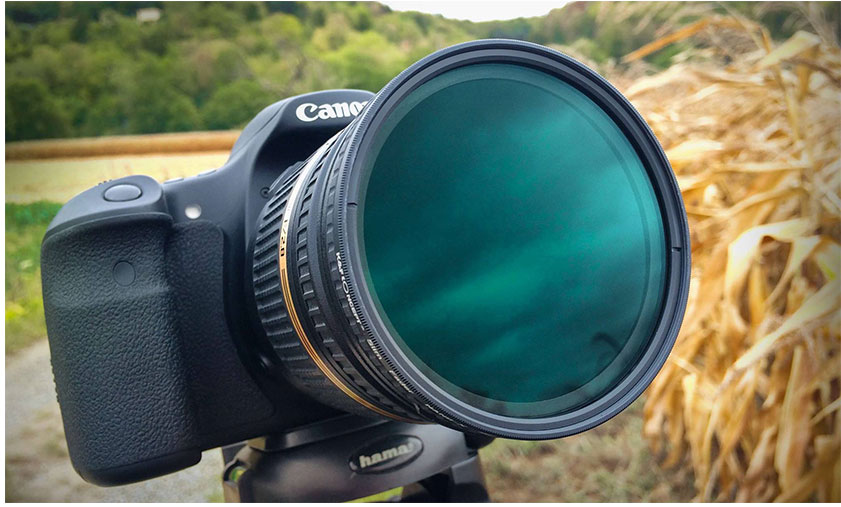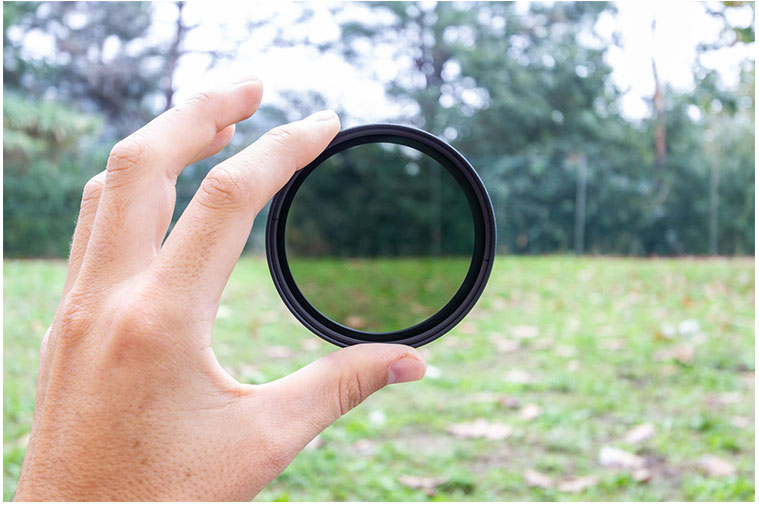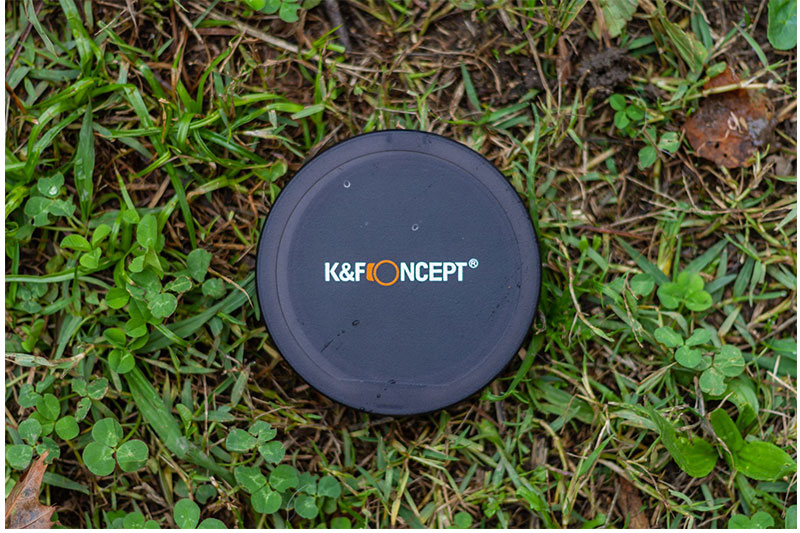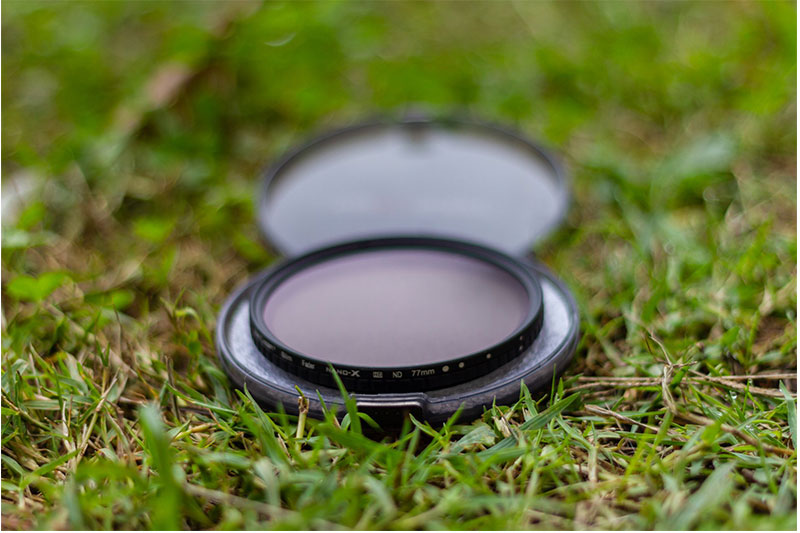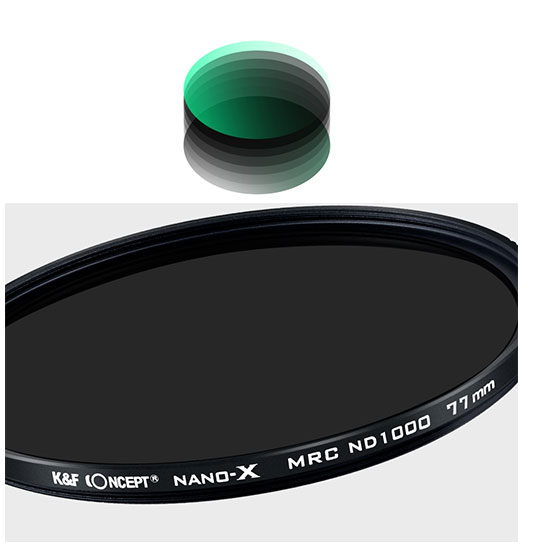 Meerlaagse nanometercoating
Reductie van reflectie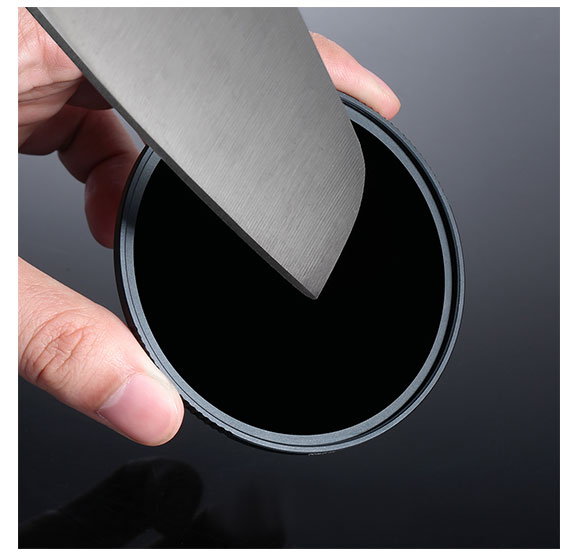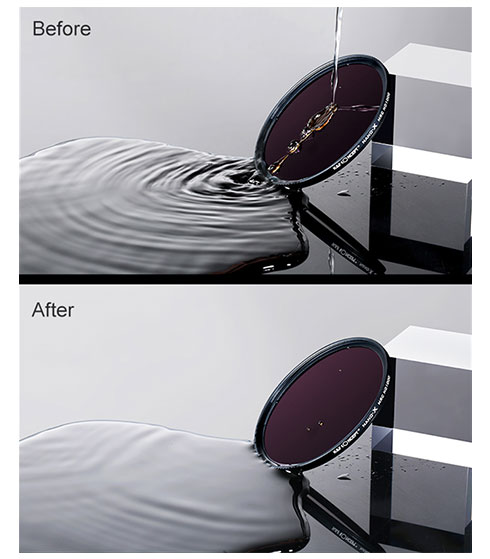 Nanometerdeklaag
Hiermee kunt u lange sluitertijden gebruiken om bewegingen vast te leggen in onderwerpen als watervallen, waardoor het vloeiende water een zijdezacht effect heeft.
NDnumber
Optische dichtheid
f-stop reductie
Fractionele transmissie
0
0
100%
1
ND2
0.3
1
50%
0.5
ND4
0.6
2
25%
0.25
ND8
0.9
3
12.50%
0,125
ND16
1.2
4
6,25%
0,0625
ND32
1.50
5
3,13%
0,03125
ND64
1.8
6
1,56%
0.015625
ND100
2
. 6 2 / 3
1%
0.01
ND128
2.1
7
0,78%
0.0078125
ND256
2.4
8
0,39%
0.00390625
ND400
2.6
. 8 2 / 3
0,25%
0.0025
ND512
2.7
9
0,20%
0,001953125
ND1024 / ND1000
3
10
0,10%
0.001
ND2048
3.3
11
0,05%
0,000488281
ND4096
3.6
12
0,02%
0,000244141
ND6310
3.8
12 2 / 3
0,02%
0,000158489
ND8192
3.9
13
0,01%
0.00012207
ND10000
4
13 . 1 of / 3
0,01%
0,0001
ND100000
5
16 2 / 3
0,00%
0,00001
Intensiver Blaustich
Die Rezessionen, die dem Filter Farbneutralität attestieren, kann ich nicht nachvollziehen.Ich habe den ND 3.0. Der Filter hat einen intensiven Blaustich. Kameraeinstellung AWB. Hier sieht man den Unterschied zu teureren Markenfiltern (habe auch Lee-Filter) sehr deutlich. Würde nächstes Mal lieber etwas mehr Geld ausgeben.
It delivered what was expected from it.
This was the first filter set I purchased and it delivered it's purpose.
Good product
Good Product and reliable one
Very impressive and careful packaging!!
Arrived a day before scheduled delivery, BUT _no_ notice it was being delivered today and we were thinking of going out to enjoy the sunny day! Before you rip the inside black & orange boxes apart: the boxes can be opened from the front pulling from the bottom front edge. Very well-packaged and product presentation! Following instructions within, screwed in the lens filter adapter first, then clipped the filter holder to that. Ring edge away from the orange filter holder tab must be edged in at an angle first, then leveling the filter holder, push the tab to finish the placement. Easy! Practice a few times before going out since IF not mounted correctly, it'll feel as if the filter holder is in place but still isn't. My older 100x80mm filters fit also, so I can still use older filters as needed. Box cutter placed in pictures for size comparison. Will update as necessary when I use it out in the field, BUT I can already see using filters in my future will be a LOT easier and enjoyable!!!
Great product! I highly recommend.
First time using an ND filter and I'm really pleased with the photo I took. The quality is really good. Thank you!
These images belong to K&F Concept end users.
Best verkopende producten