DSLR Camera-Rugzak voor Reizen Buiten Fotografie 10.23*6.29*14.57 inch
Vergriffen
Product Unavailable
No Cancellation Fee
&Gratis verzending naar Netherlands, Belgium
Merk:

K&F Concept

Koop K&F Concept dslr camera-rugzak voor reizen buiten fotografie 10.23*6.29*14.57 inch online, gratis verzending en 30 dagen retourgarantie.

KF13.026

Beschikbaarheid:

Vergriffen

49.99

https://nl.kentfaith.com/KF13.026_dslr-camera-rugzak-14.8-10.6-6.3-inch-waterdicht-met-regenhoes
Koop 2+ items en krijg

10% korting

!
Kenmerken
• De cameratas bevat en beschermt 2 kleinere SLR / DSLR-camera's, 3-4 lenzen en extra kleine accessoires.
• Gemaakt van water- en schokbestendig materiaal, slijtvast, extrusiebestendig, waterbestendig om uw camera beter te beschermen.
• Deze ruime DSLR-rugzak heeft veel zakjes, vakken met ritssluiting, compartimenten en riemen om al uw camera-apparatuur, groot of klein, te bevestigen. Aanpasbare binnenverdelers. Duurzame en gevoerde constructie. Statiefriem.
• Deze lichtgewicht, stevige rugzak biedt veelzijdige opbergvakken waarmee je je camera, accessoires en andere persoonlijke bezittingen op één veilige en handige plek kunt plaatsen!
• Deze lichtgewicht camerarugzak is ontworpen om al je fotografische apparatuur comfortabel te houden. Ideaal voor on-the-go fotografen.
Frequently Bought Together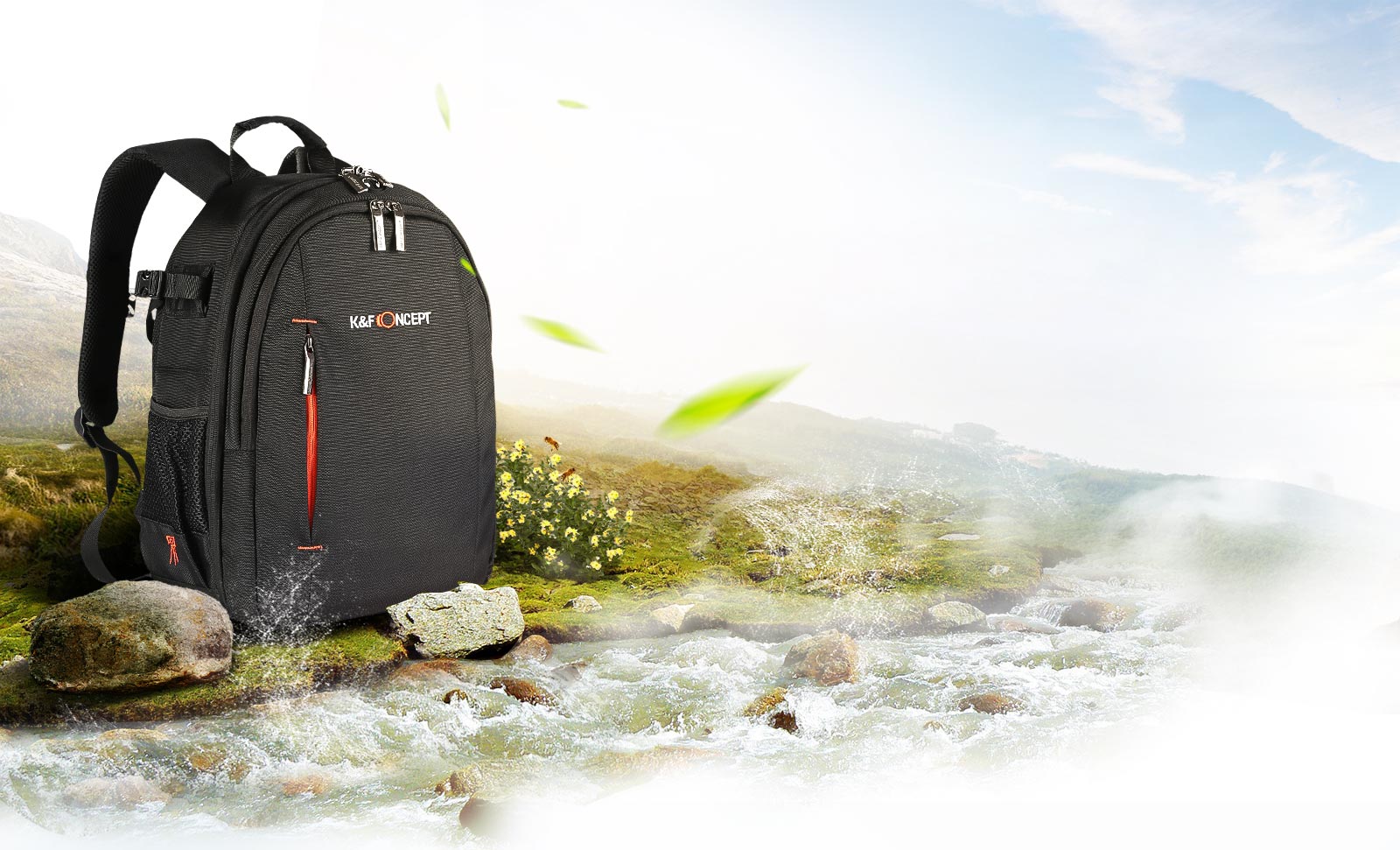 KF13.026
CAMERA RUGZAK
Deze rugzak met groot hoofdcompartiment heeft een DSLR waarop een lens is bevestigd, terwijl het modulaire dividorsysteem lenzen, flitsstatief en andere accessoires zal scheiden, organiseren en beschermen om aan uw behoeften te voldoen.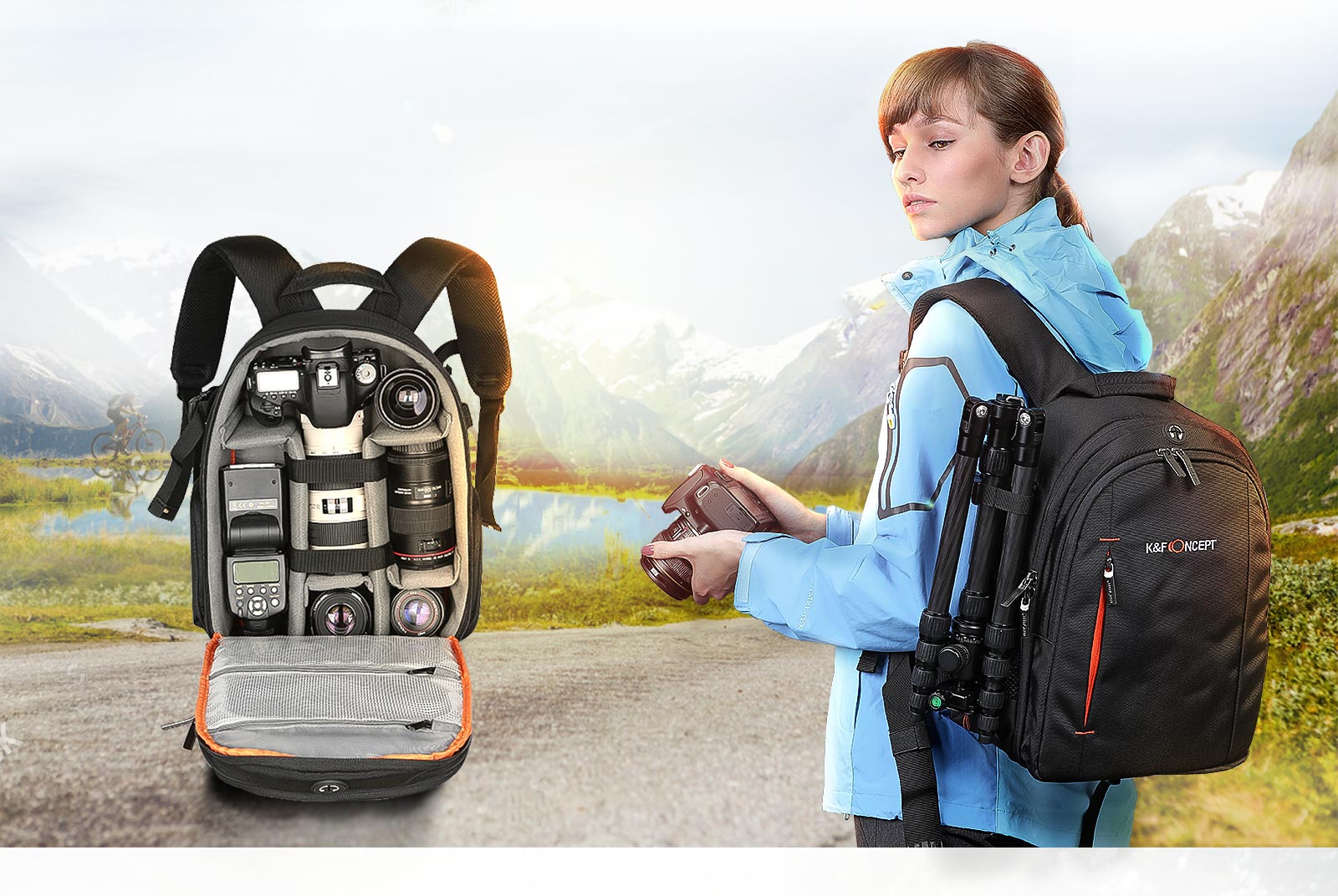 CAPACITEIT VERBETEREN
Houd 1 camera + 5 lenzen + 10-11 '' iPad + statief + andere essentiële benodigdheden voor foto's vast.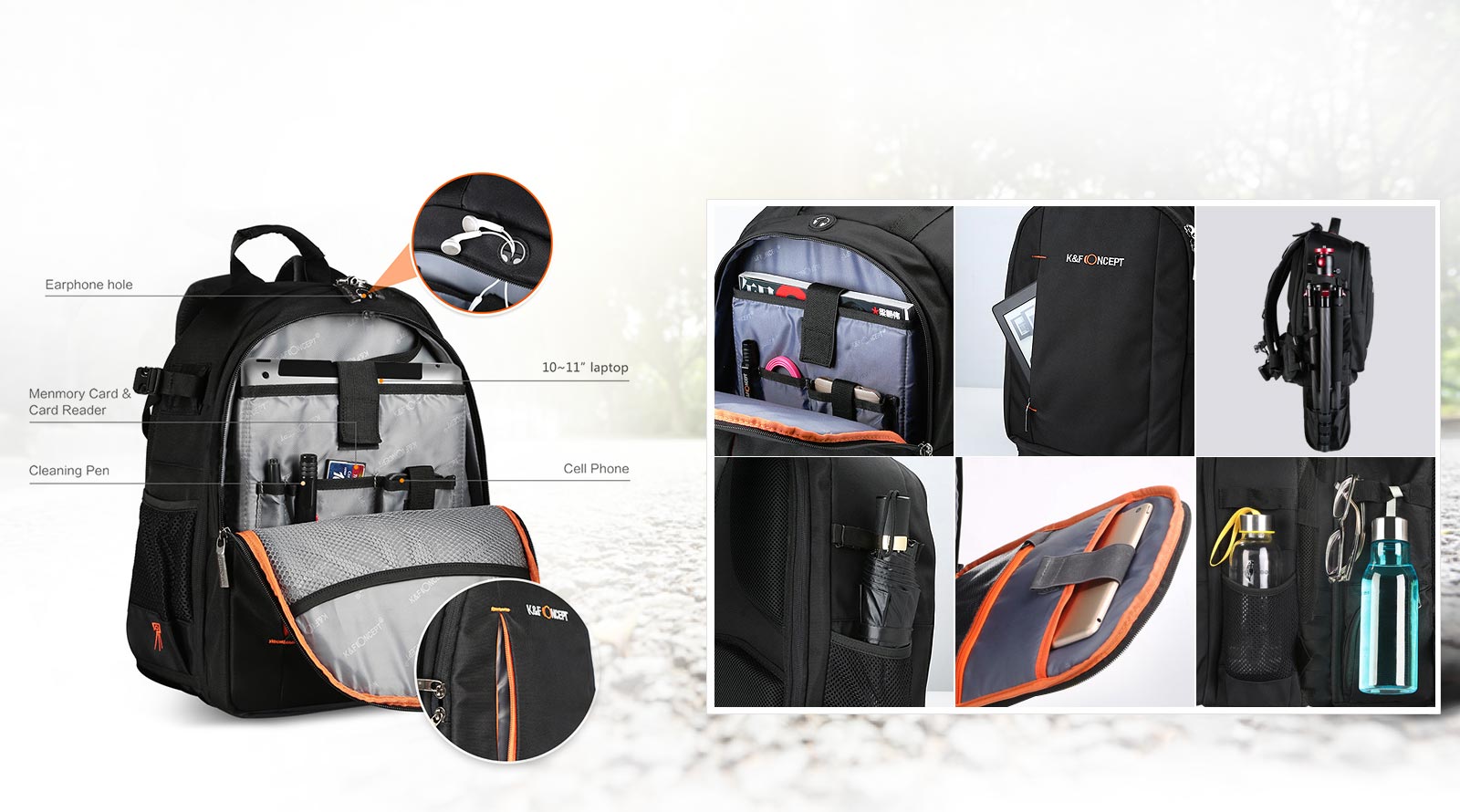 PRAKTISCHE CAPACITEIT
Voldoende compartiment voor persoonlijke items en laptopvak (maximaal 11")
RUGZAK STOF
3D-gewatteerde achterkant voor verbeterd ademend vermogen en comfort bij warm weer. Rugzak stof Ademend, waterdicht, slijtvast, scheurbestendig.
STATIEF BEUGELS EN POCKET

Anti-diefstal schuifregelaar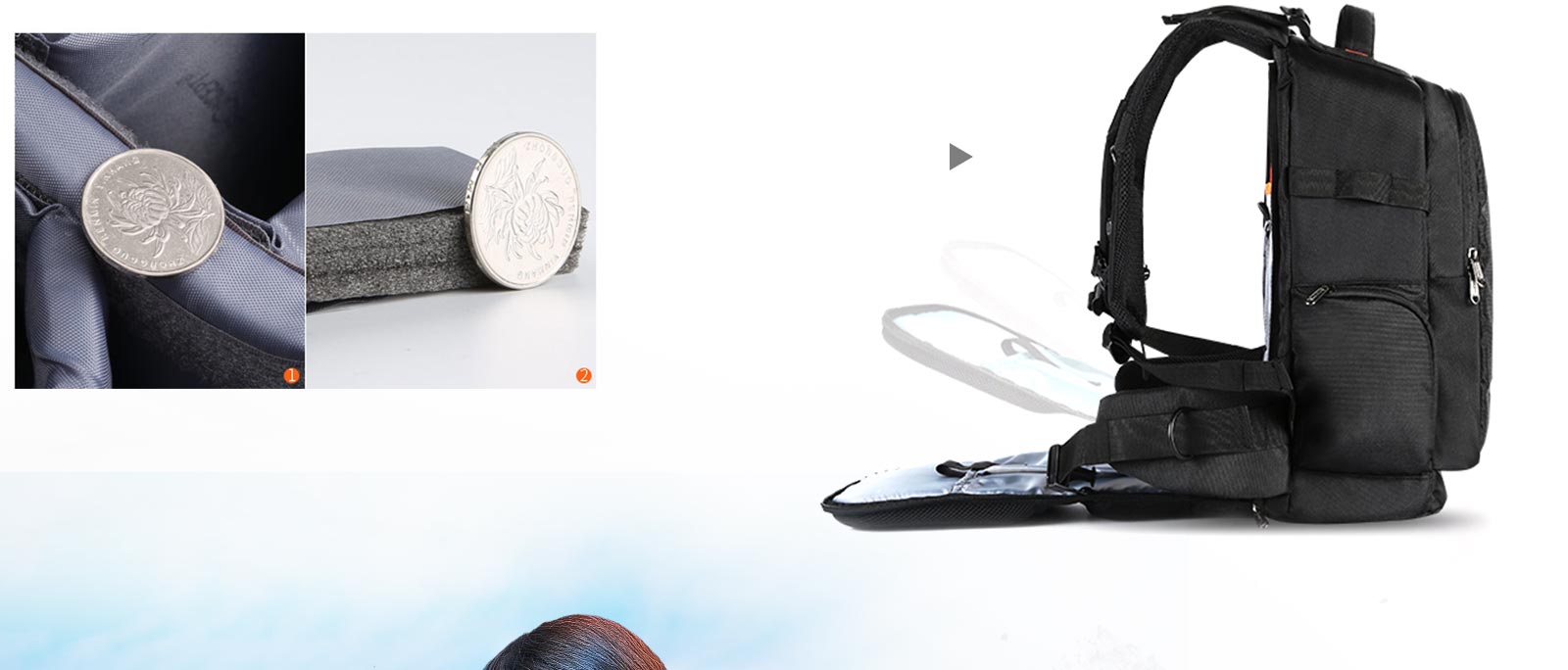 HOGE DICHTHEID EVA
De dikte is 17.0 mm en het binnenoppervlak van de binnenlaag heeft 3 lagen schuim.
open ontwerp meer veiligheid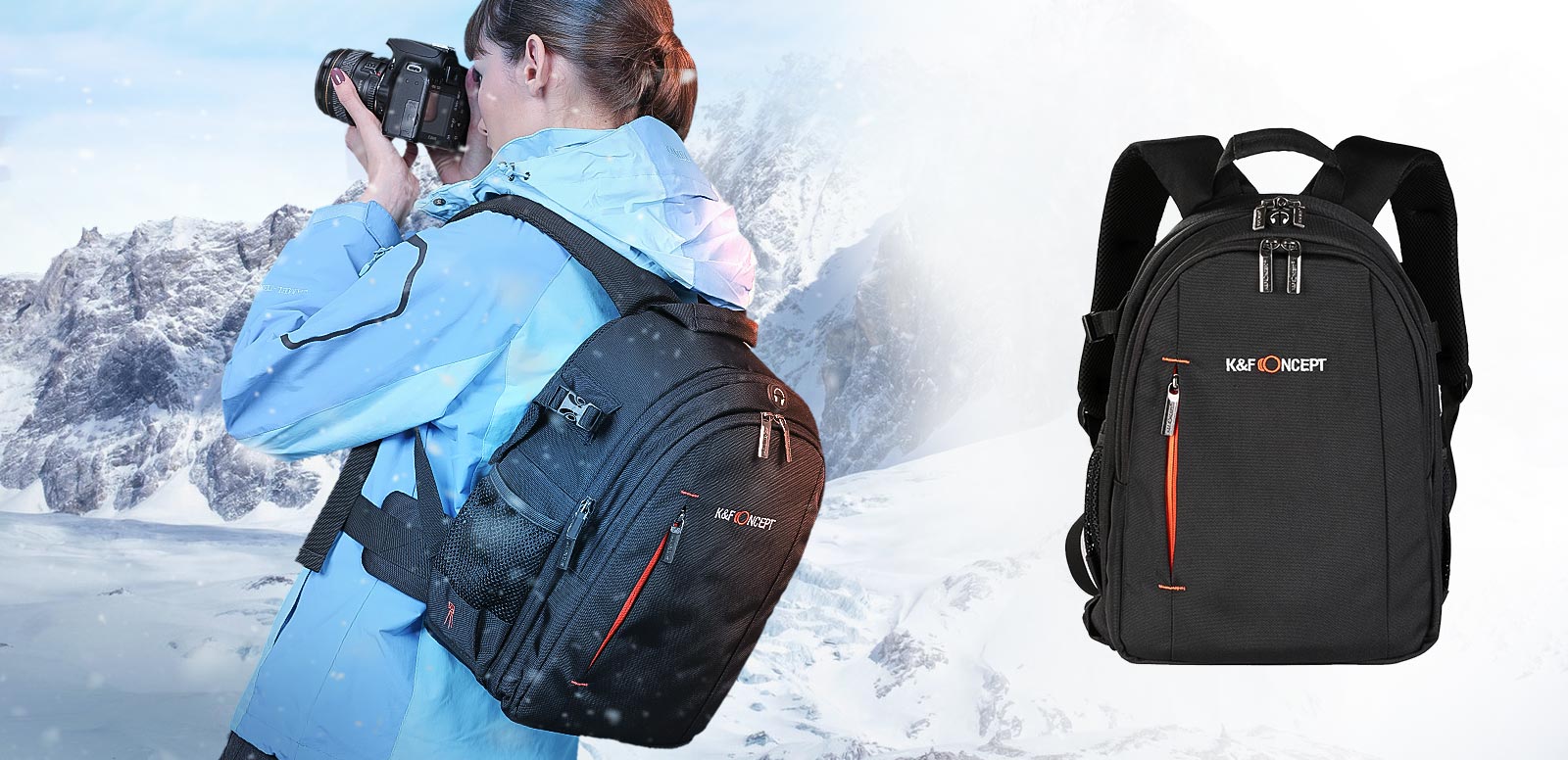 ⭐ Kompakter Kamerarucksack von K&F Concept | Reicht der wirklich? David Cray
K&F Concept Multifunctional Camera Backpack Style 6
K&F Concept Camera Backpack | Really Cool Camera Backpack
These images belong to K&F Concept end users.
Best verkopende producten