M8 UHF draadloze Lavalier-microfoon voor videocamera en camcorder
&Gratis verzending naar Netherlands, Belgium
Merk:

K&F Concept

Koop K&F Concept m8 uhf draadloze lavalier-microfoon voor videocamera en camcorder online, gratis verzending en 30 dagen retourgarantie.

KF10.002

Model:

KF10.002

80.99

https://nl.kentfaith.com/KF10.002_m8-uhf-draadloze-lavalier-microfoon-voor-videocamera-en-camcorder
Kenmerken
• Deze microfoon is geschikt voor professionele fotografie, video-opname, nieuwsverslaggeving, lezingen en andere gelegenheden; Draadloze transmissieafstand (zonder obstakels) kan oplopen tot 100 meter.
• Lichtgewicht, de ontvanger en zender zijn beide slechts 85 g, gemakkelijk te dragen en dragen het lichaam.
• Gebruikt UHF-frequentieband en complexe storingsvrije schakeling, en 6 vooraf ingestelde kanalen zijn beschikbaar; Met een sterke anti-interferentiemogelijkheid kunnen meer dan 4 sets apparaten gelijktijdig worden gebruikt zonder wederzijdse interferentie.
• Maakt gebruik van WNCR-ruisbeheersingstechnologie, met extreem lage bodemruis, echte geluidsreductiedetails; Past het regelsysteem van de geluidsklep toe, met automatische demping als er geen signaal is.
• Gebruik AA-batterijen, levensduur van de batterij tot 15 uur. (Opmerking: batterij zijn niet inbegrepen)
M8 UHF
Draadloze fotografische en opnamemicrofoon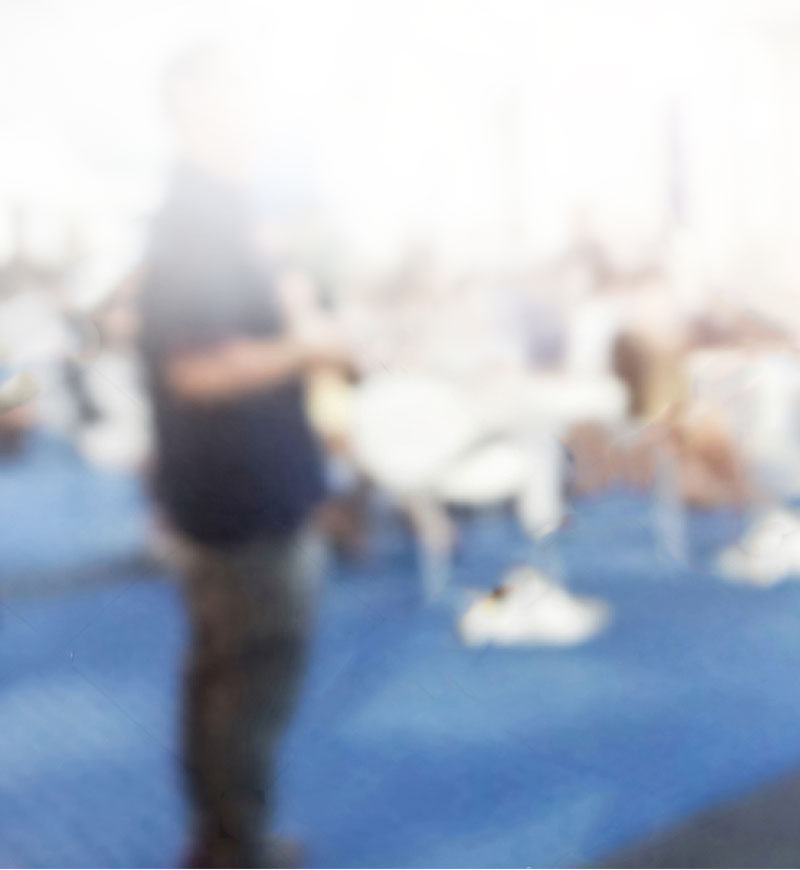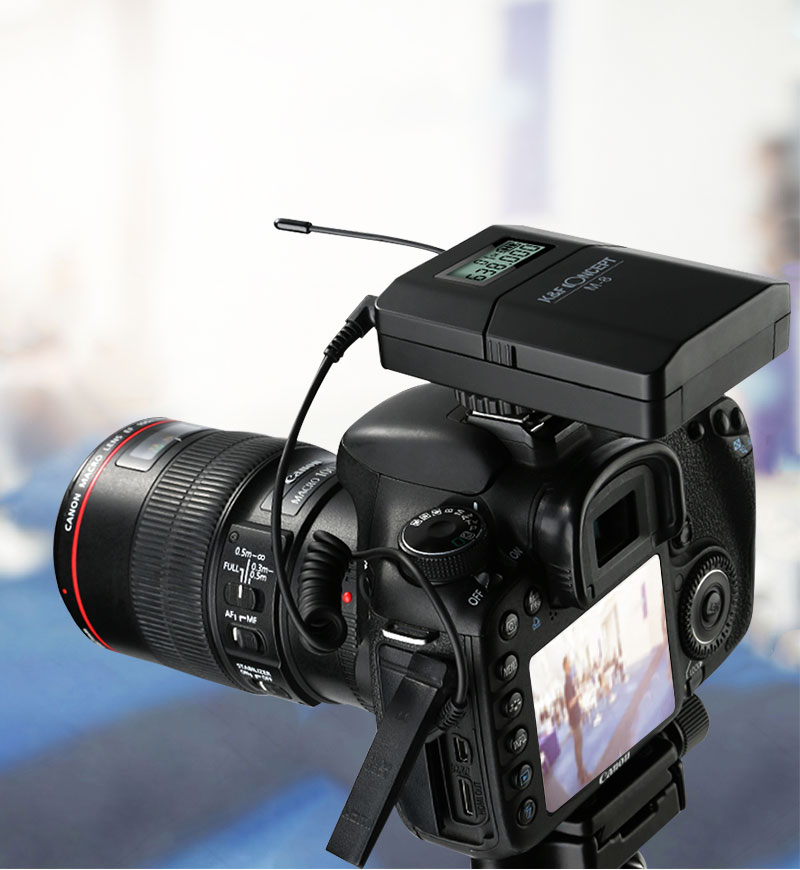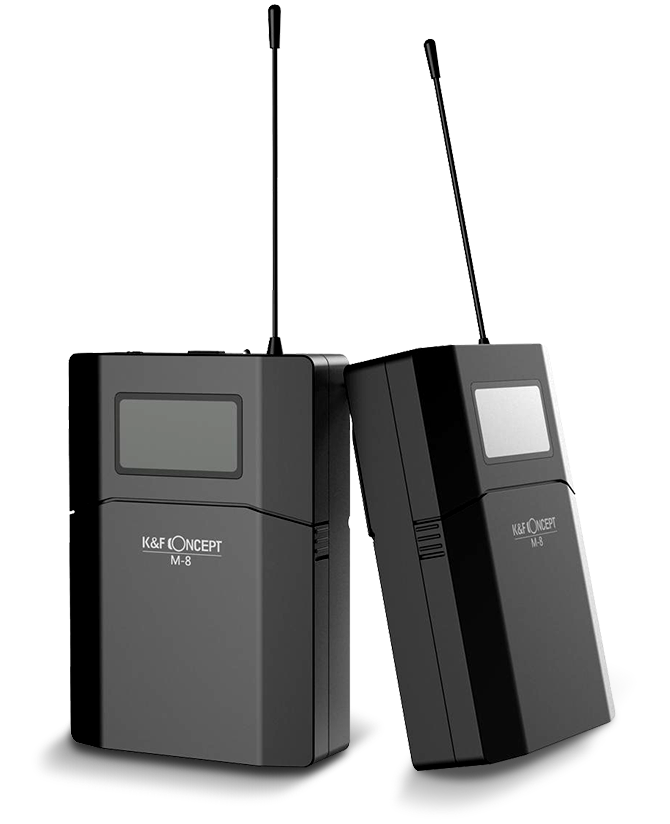 Werkafstand tot 70 M zonder barrière, licht en portable
Gebruikt in verschillende gelegenheden, zoals film- en televisie-opnamen, nieuwsvergaring en rocording, etc. Lichtgewicht, handig voor transport en gebruik. Geschikt voor camcorders, DSLR-camera's en gemakkelijk en snel te monteren.
LCD-scherm
Lattice LCD-display, hoge resolutie Geef de datum duidelijker weer.
Ingebouwde knop
Voorkom onzorgvuldig aanraken, voorkom verkeerde bediening.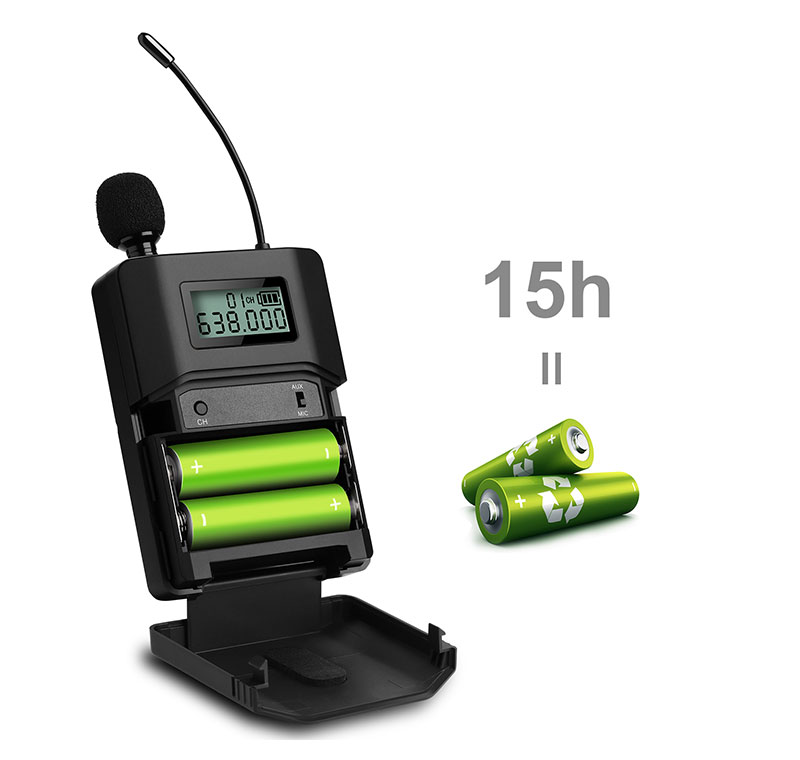 Super uithoudingsvermogen
Levensduur batterij: 15-20 uur voor nieuwe batterij. (Batterij niet inbegrepen)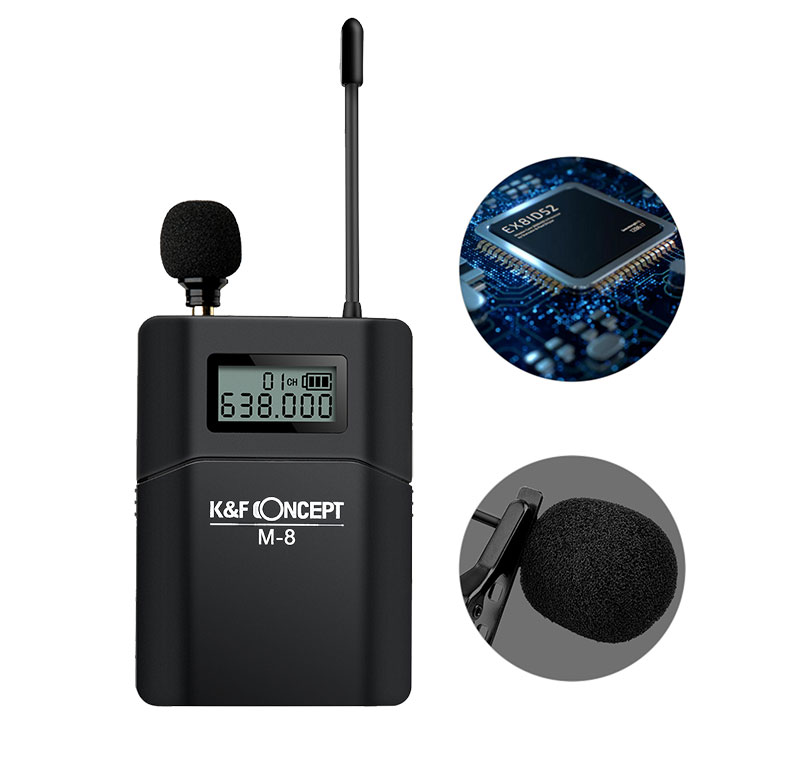 Ruisonderdrukking
WNCR Noise Control-technologie Heeft extreem weinig ruis
Werkafstand 70m
Draadloze werkafstand kan oplopen tot 70 meter, geschikt voor een verscheidenheid aan binnen- en buitentoepassingen.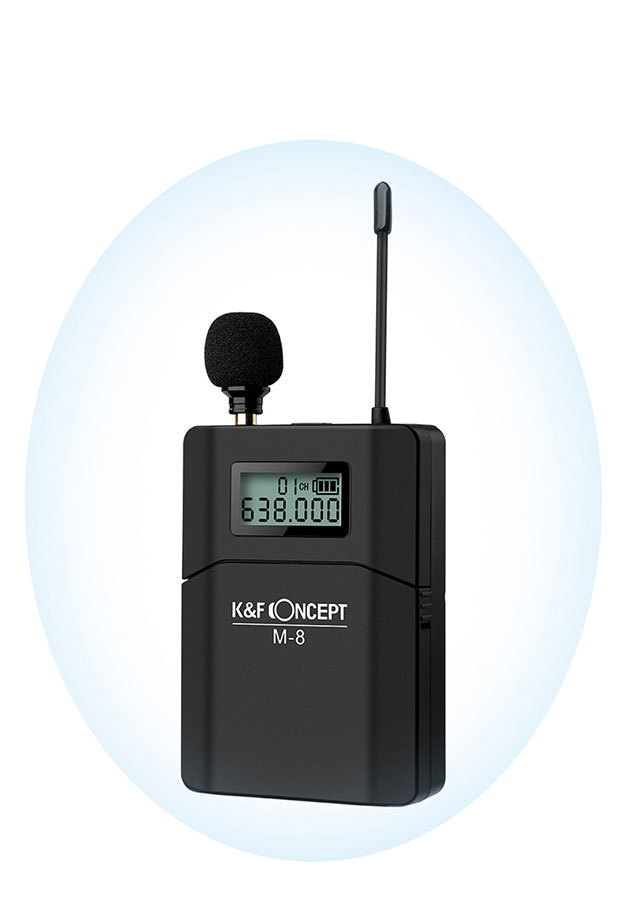 Compound anti-interferentie
Gebruik UHF-frequentieband, DPLL digitale frequentiebesturingstechnologie is aangenomen.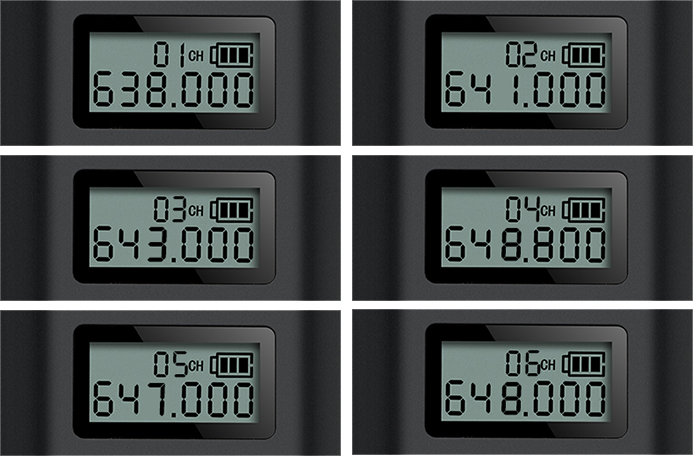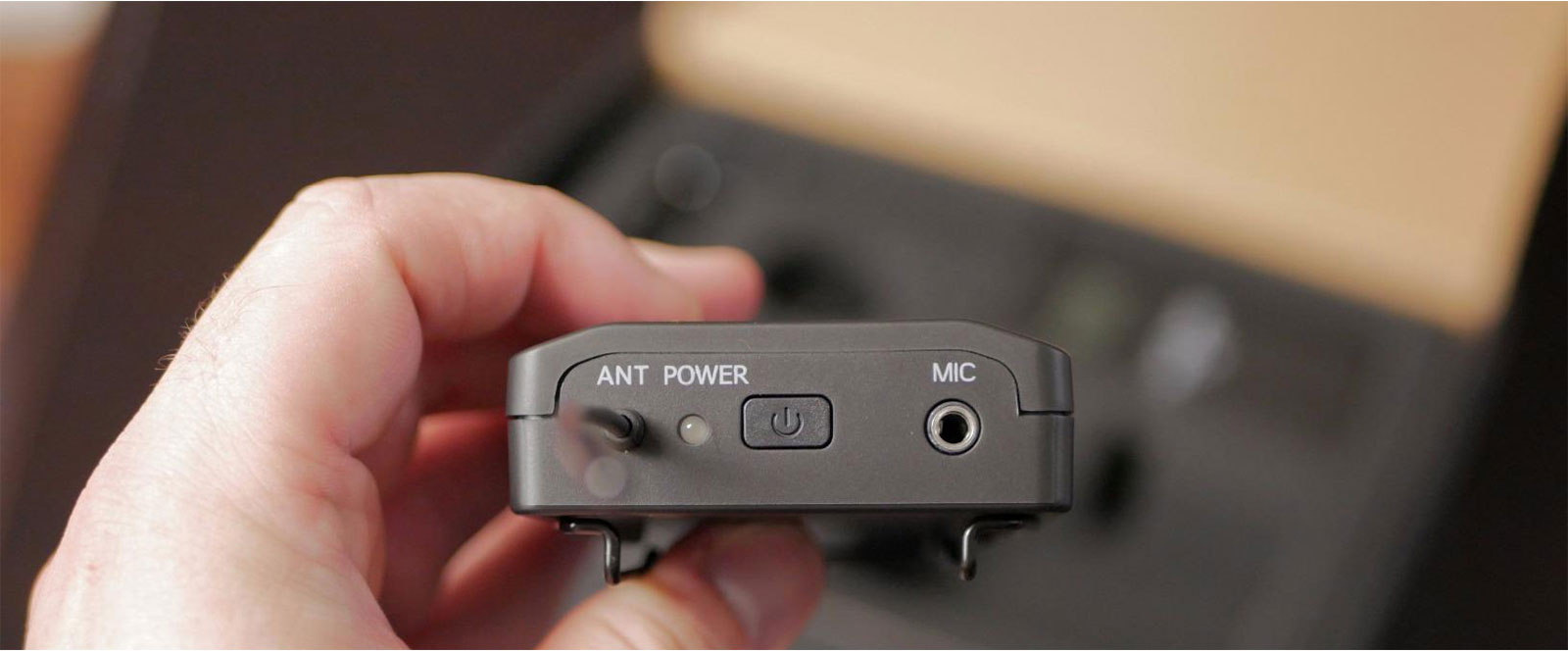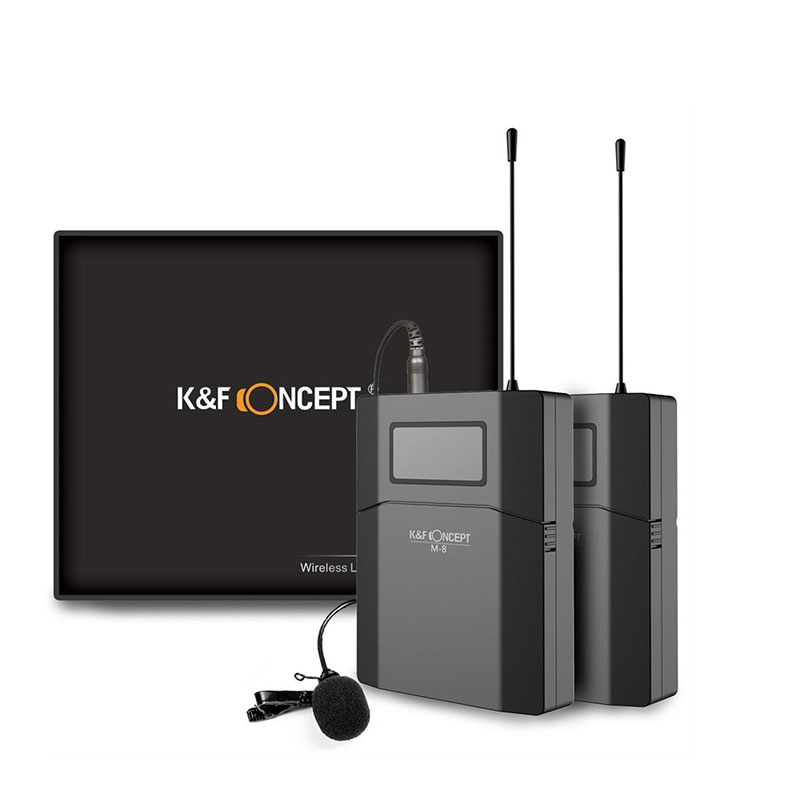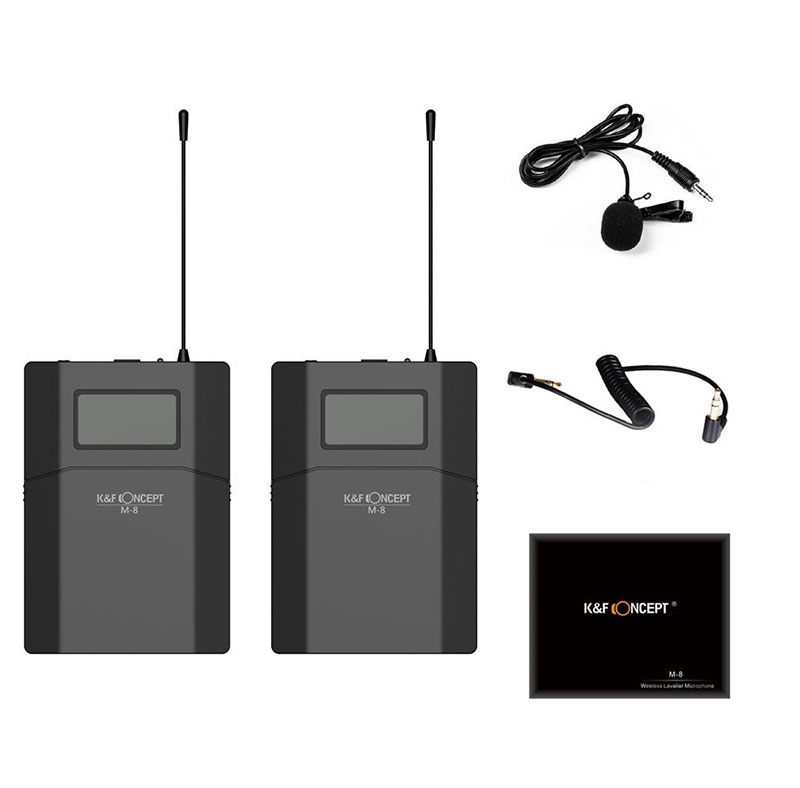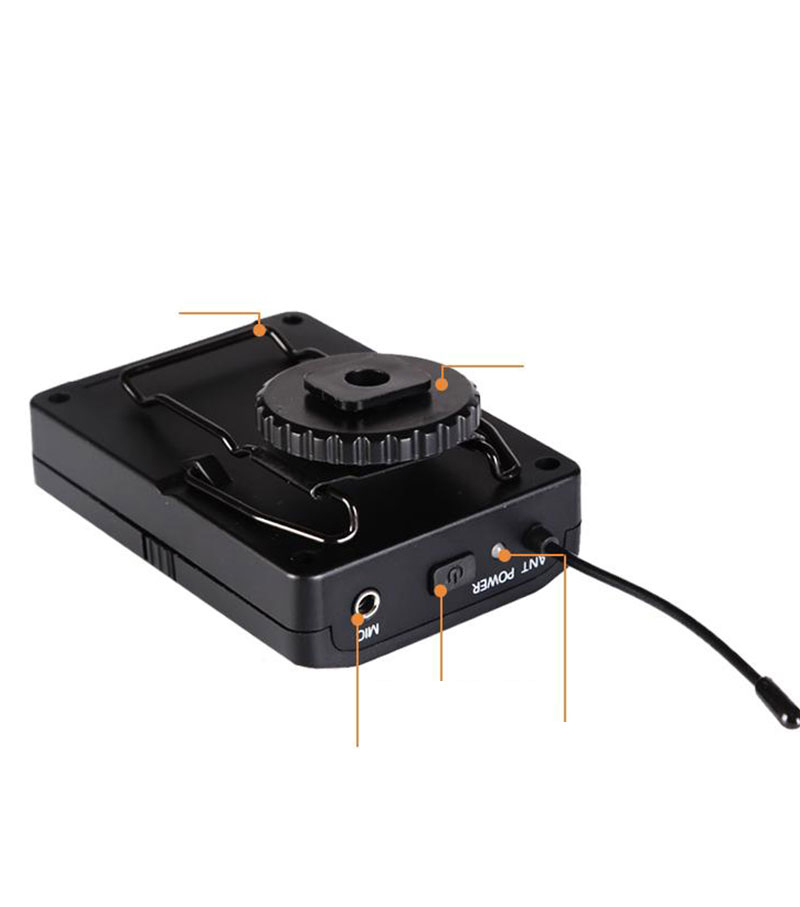 MIC-socket
Gebruikt om MIC- of AUX-signalen in te voeren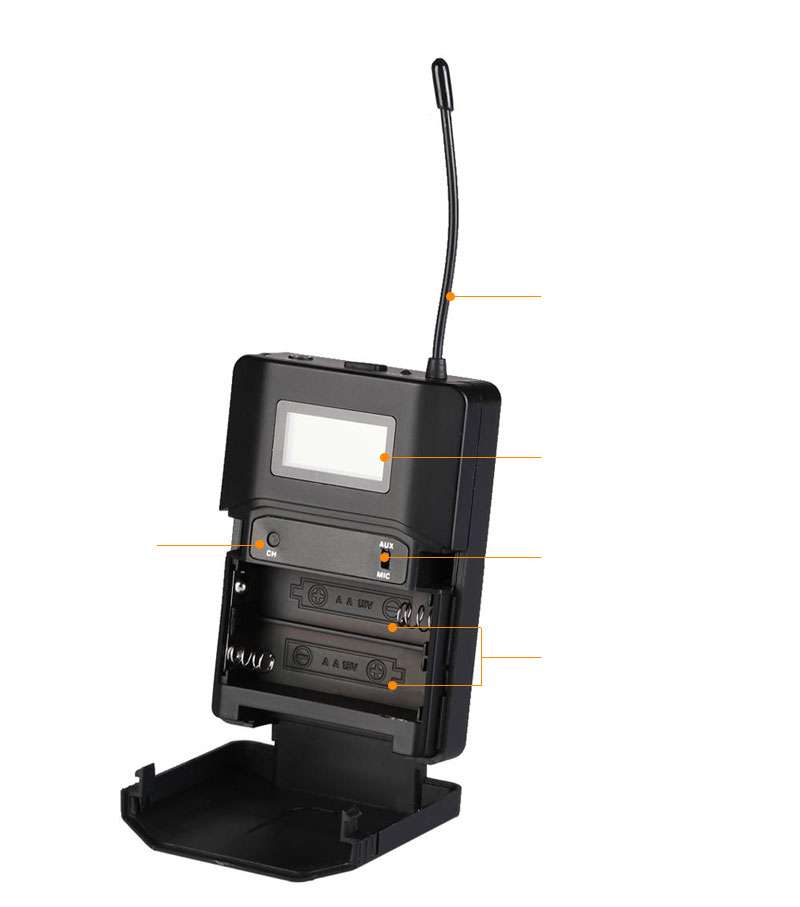 These images belong to K&F Concept end users.
There are no faqs for this product.
Lavalier Microphone Wireless Lapel Mic K&F Concept M-8
K&F Concept M8 6 UHF Lavaliermikrofon
Best Budget Wireless Lav? | K&F Concept M-8 UHF Unboxing and Sound Test
Best verkopende producten