K&F DSLR-statieven Aluminium Travel Vlog-statief Monopod met 360 ° Panorama-balhoofd 1/4 "Quick Release Plate-draagtas Laadt tot 17,6 lbs / 8 kg
&Gratis verzending naar Netherlands, Belgium
Merk:

K&F Concept

Koop K&F Concept k&f dslr-statieven aluminium travel vlog-statief monopod met 360 ° panorama-balhoofd 1/4 "quick release plate-draagtas laadt tot 17,6 lbs / 8 kg online, gratis verzending en 30 dagen retourgarantie.

KF09.087

Beschikbaarheid:

Op voorraad

73.09

https://nl.kentfaith.com/KF09.087_kf-concept-dslr-tripods-aluminum-travel-vlog-tripod-monopod-with-360°-panorama-ball-head-1-4"-quick-release-plate-carrying-case-loading-up-to-17.6lbs-8kg-for-canon-nikon-sony-orange
Koop 2+ items en krijg

10% korting

!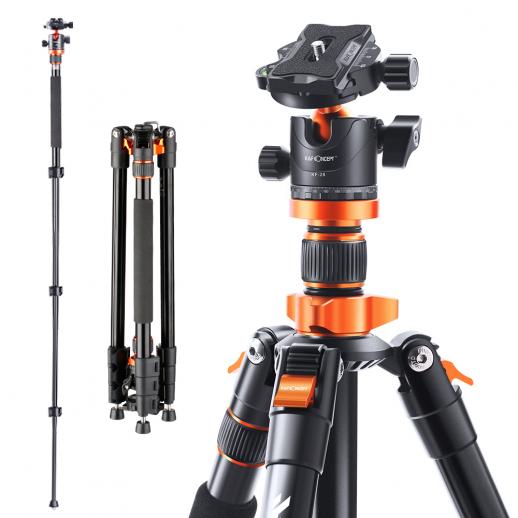 K&F DSLR-statieven Aluminium Travel Vlog-statief Monopod met 360 ° Panorama-balhoofd 1/4 "Quick Release Plate-draagtas Laadt tot 17,6 lbs / 8 kg
Kenmerken
• 【28 mm grote 360 ​​° kogelkop en panoramisch zicht】 Met twee onafhankelijke bedieningsknoppen kan de speciaal ontworpen kogelkop 360 graden draaien, zodat u foto's kunt maken in elke hoek, zowel horizontaal als verticaal.
• 【Handig: van 18 '' tot 79 '' Flexibele aanpassing】 4-delige kolompoten met 3 snelsluitingen met snelle ontgrendeling waarmee u de werkhoogte in seconden kunt aanpassen van 18 '' tot 79 ''. Winnaar in hoogte! 18-inch formaat is gemakkelijk overal mee naar toe te nemen voor buitenfotografie
• 【Lichtgewicht en draagbaar】 3,17 lbs / 1,44 kg statiefgewicht en 17,6 lbs / 8 kg maximaal laadgewicht. 79 '' hoog en gemakkelijk te dragen. Dit statief kan het de beste metgezel maken van uw DSLR-camera's en is bestand tegen zwaardere belasting in vergelijking met vergelijkbare producten en blijft toch stabiel.
• 【2-IN-1 Overhead Video Tripod Monopod】 Het statief kan eenvoudig worden veranderd in een monopod of een wandelstok alleen om uw fotografie diverser te maken. Meerdere hoeken voor het maken van opnamen zoals opnamen vanuit een lage hoek en vanuit een hoge hoek zijn ook toegestaan ​​met deze monopod.
• 【Opnemen vanuit meerdere hoeken】 De middelste kolom kan worden omgedraaid voor opnamen met een lage hoek; Het dempingssysteem van de kogelkop stelt je camera gemakkelijk in verschillende hoeken in (verticale opnamen of opnames ondersteboven) of voor het beste opnamebeeld. We willen graag nog een snelkoppelingsplaat leveren voor uw extra camera (neem contact met ons op)
Frequently Bought Together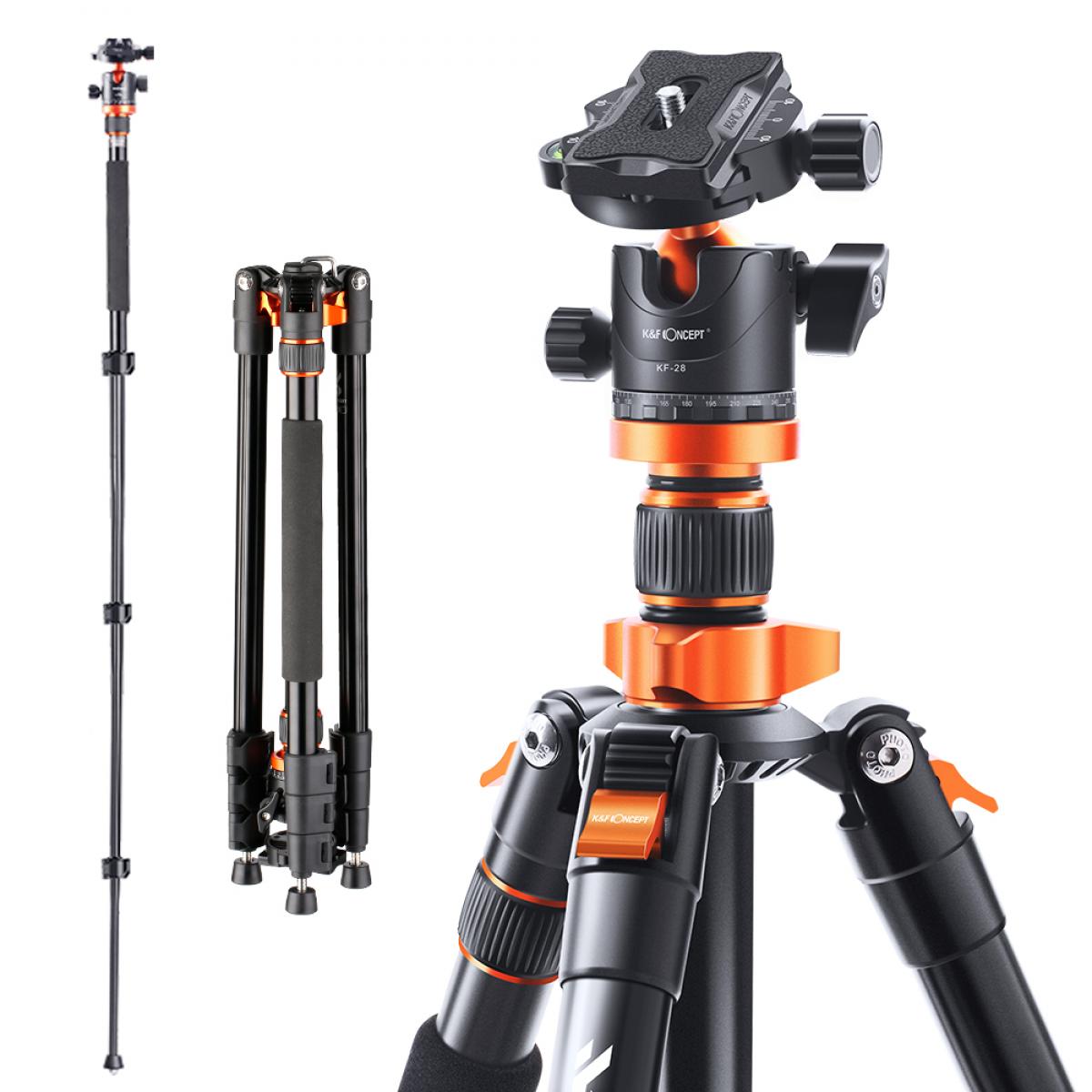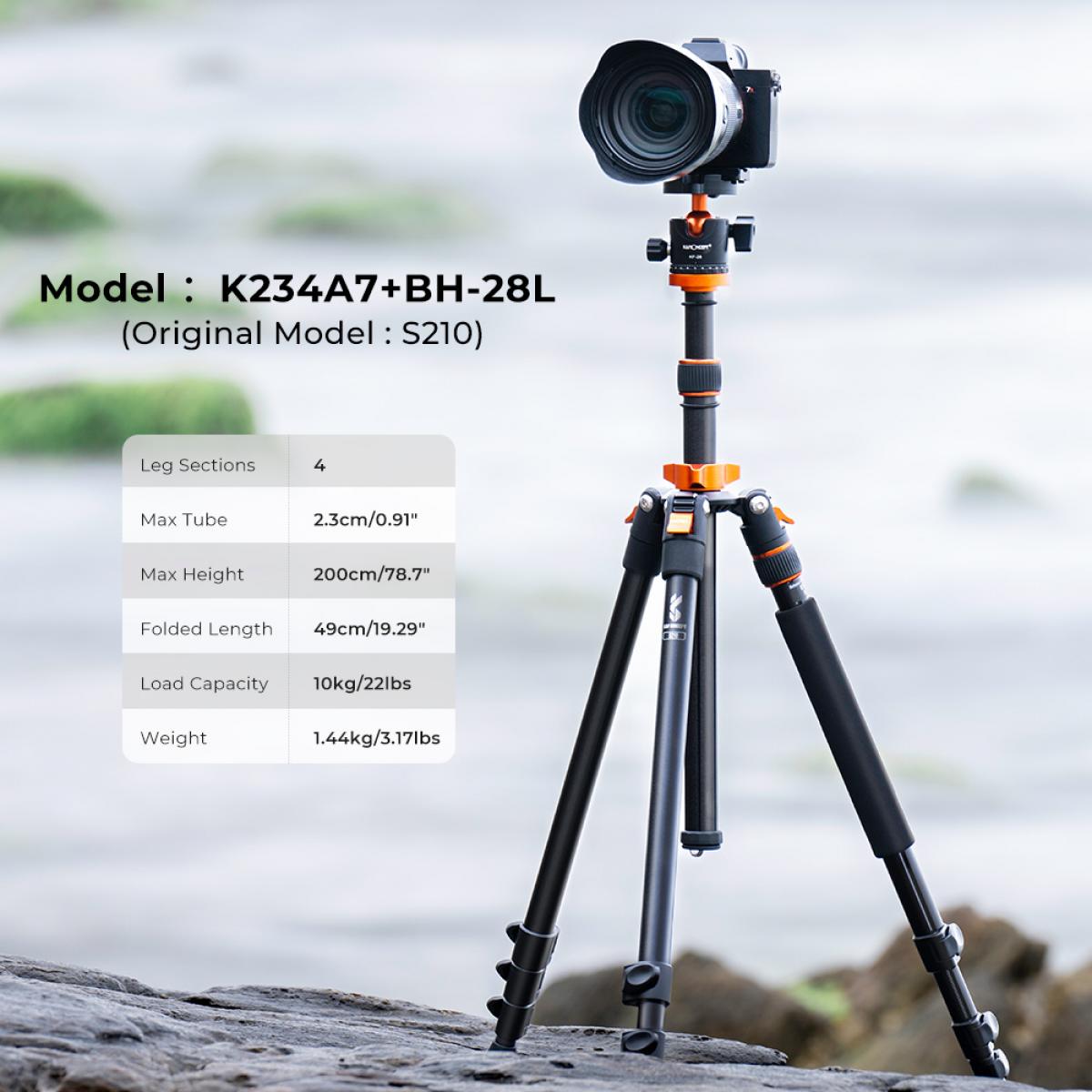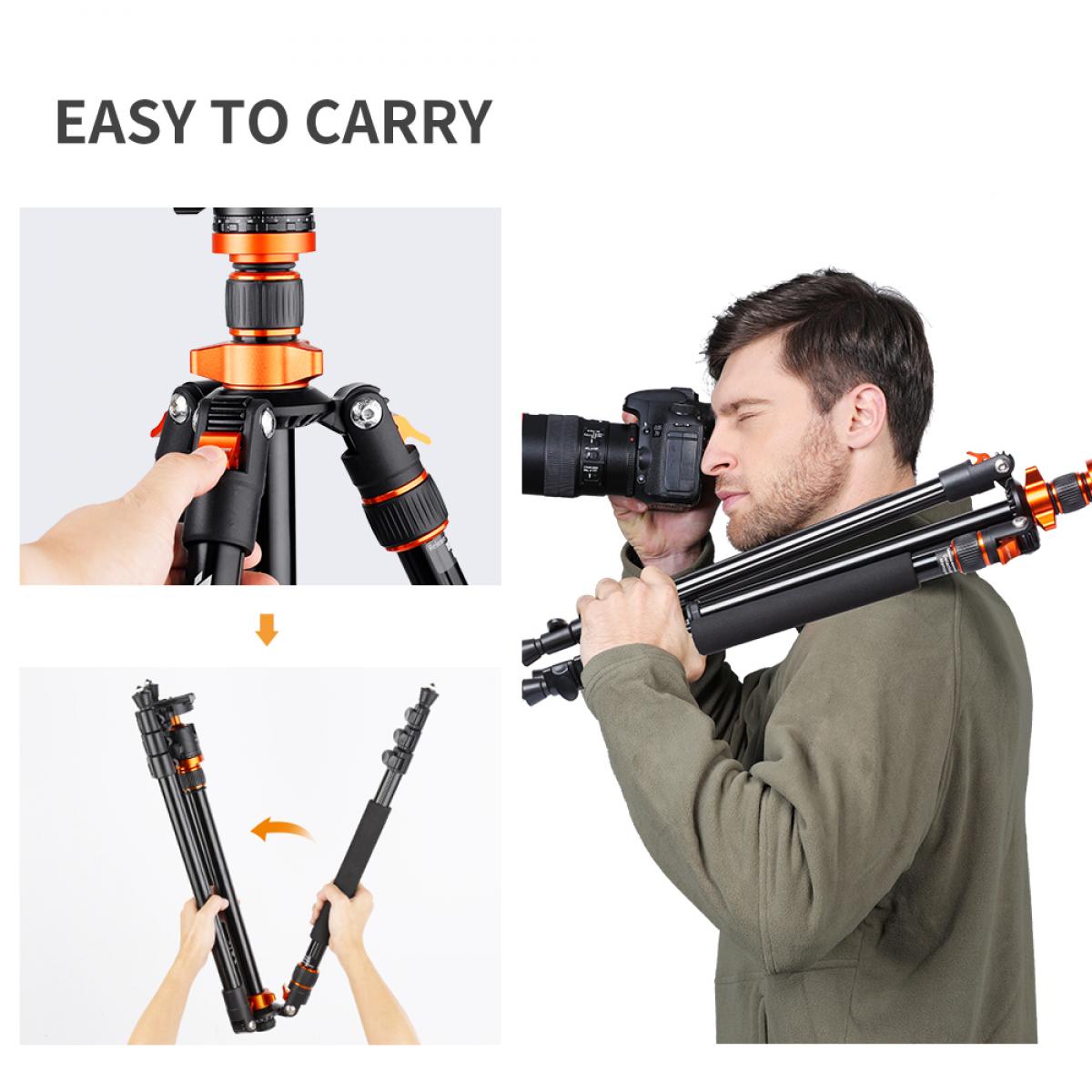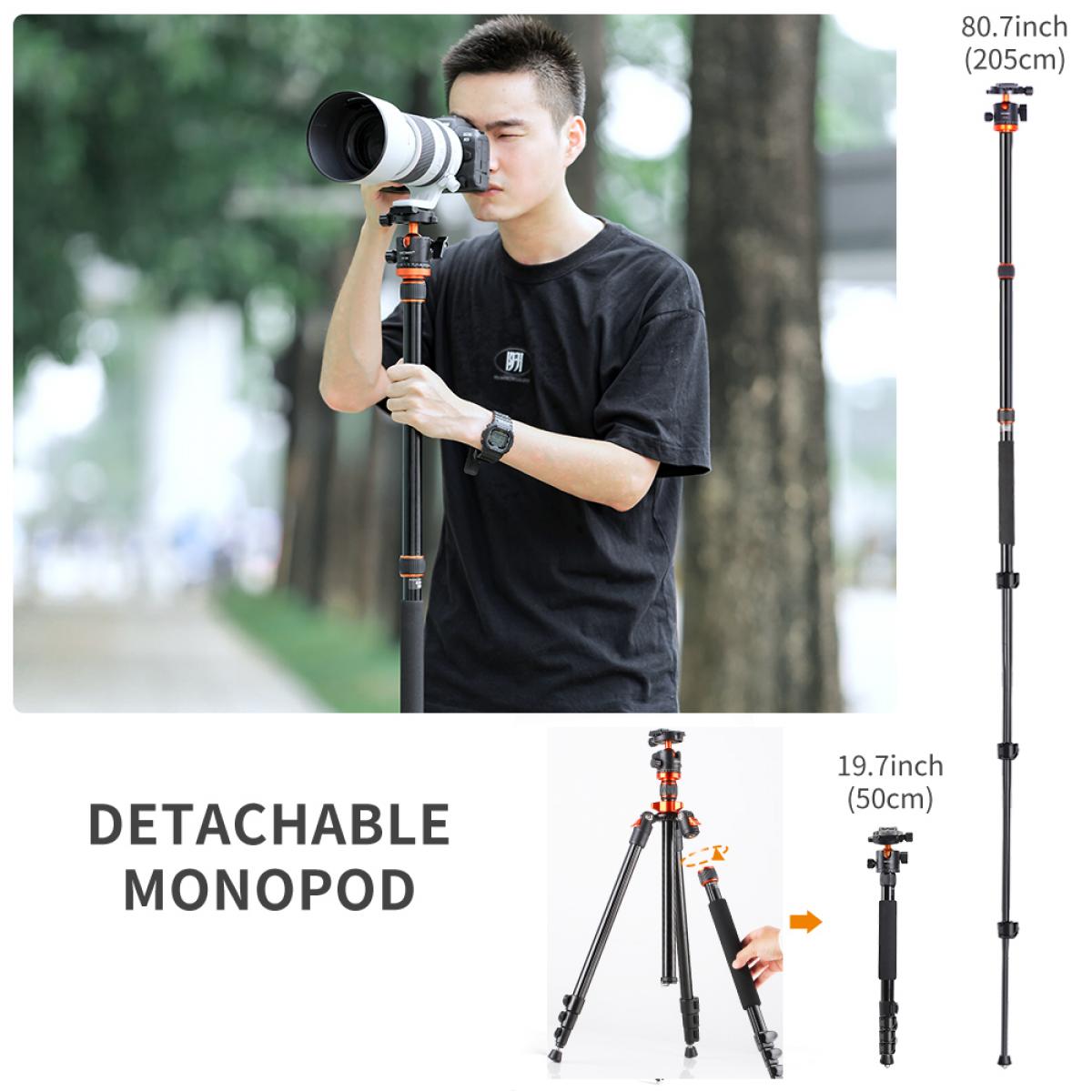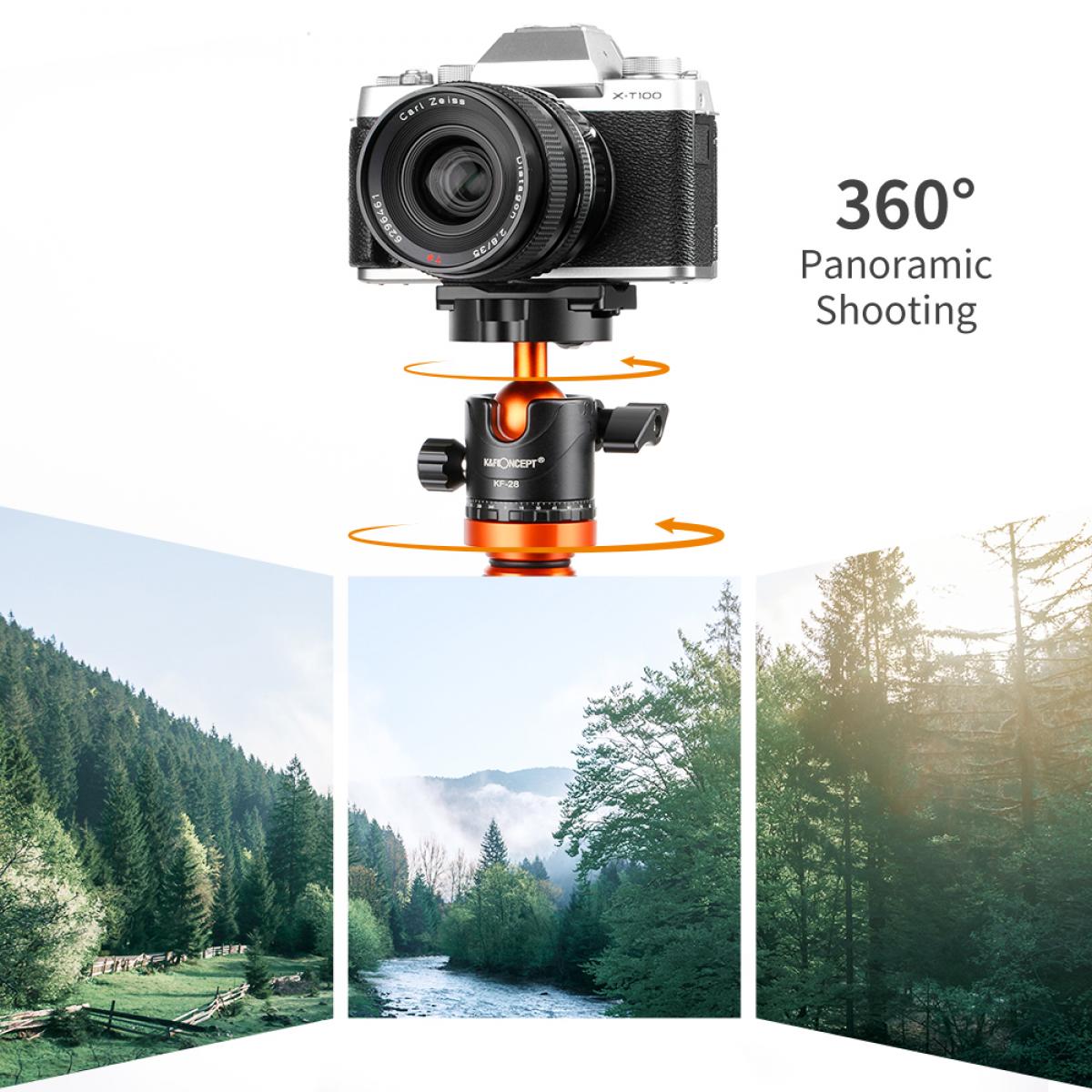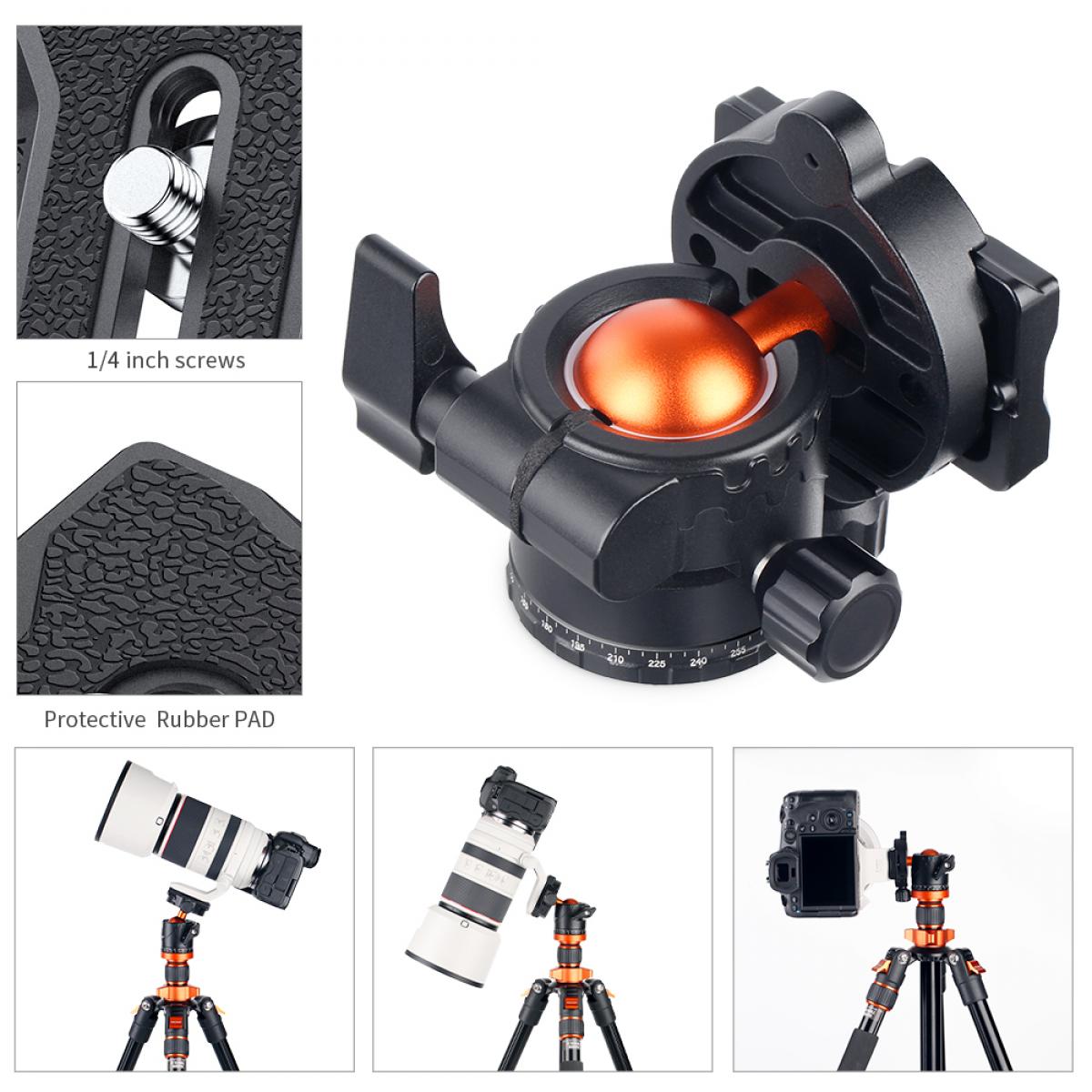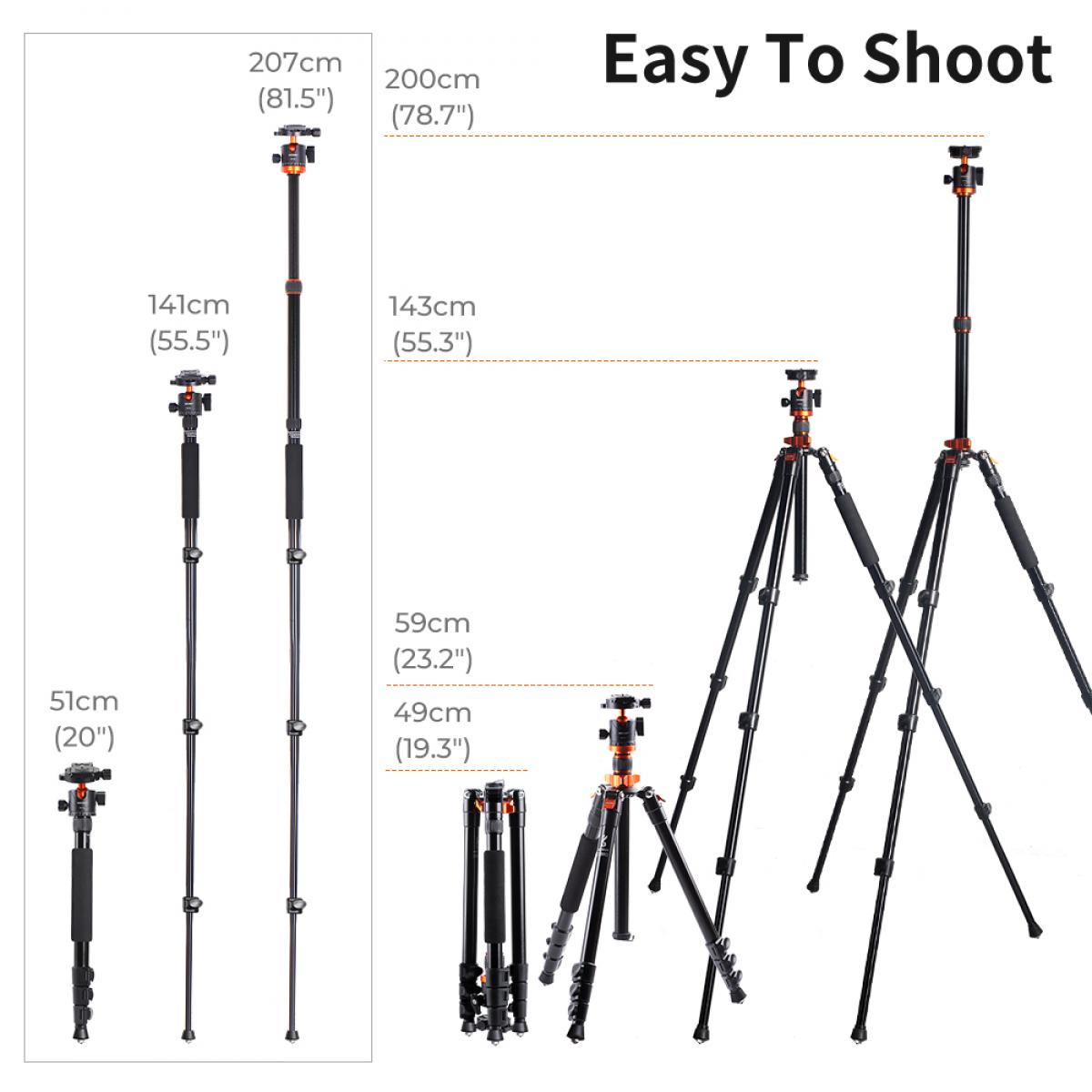 These images belong to K&F Concept end users.
Best verkopende producten