Nikon AI Lenzen voor Leica M Camera Adapter
&Gratis verzending naar Netherlands, Belgium
Merk:

K&F Concept

Koop K&F Concept nikon ai lenzen voor leica m camera adapter online, gratis verzending en 30 dagen retourgarantie.

KF06.174

Beschikbaarheid:

Op voorraad

21.99

https://nl.kentfaith.com/KF06.174_nikon-ai-lenzen-op-leica-m-camera-bevestigingsadapter
Koop 2+ items en krijg
10% korting
!
Kenmerken
• Laat Nikon lenzen met AI-bevestiging op de body van de Leica M-serie worden gebruikt.
• Compatibel met Leica M-camera's: Leica M1, M2, M3, M4, M5, M6, M7, M8, M9, M10, MP, MD, ME etc.
• Gemaakt van messing en aluminium. Stabiele, nauwkeurige en duurzame constructie. Handmatig bediend. Oneindige focus toegestaan.
• Voor lenzen van het zware mediumformaat, raden we aan te gebruiken met een telebeugel en een statief om het gewicht in evenwicht te brengen tijdens het maken van foto's.
• 30 dagen geen reden retour, 12 maanden kwaliteitsgarantie, 100% tevredenheidsgarantie.
Frequently Bought Together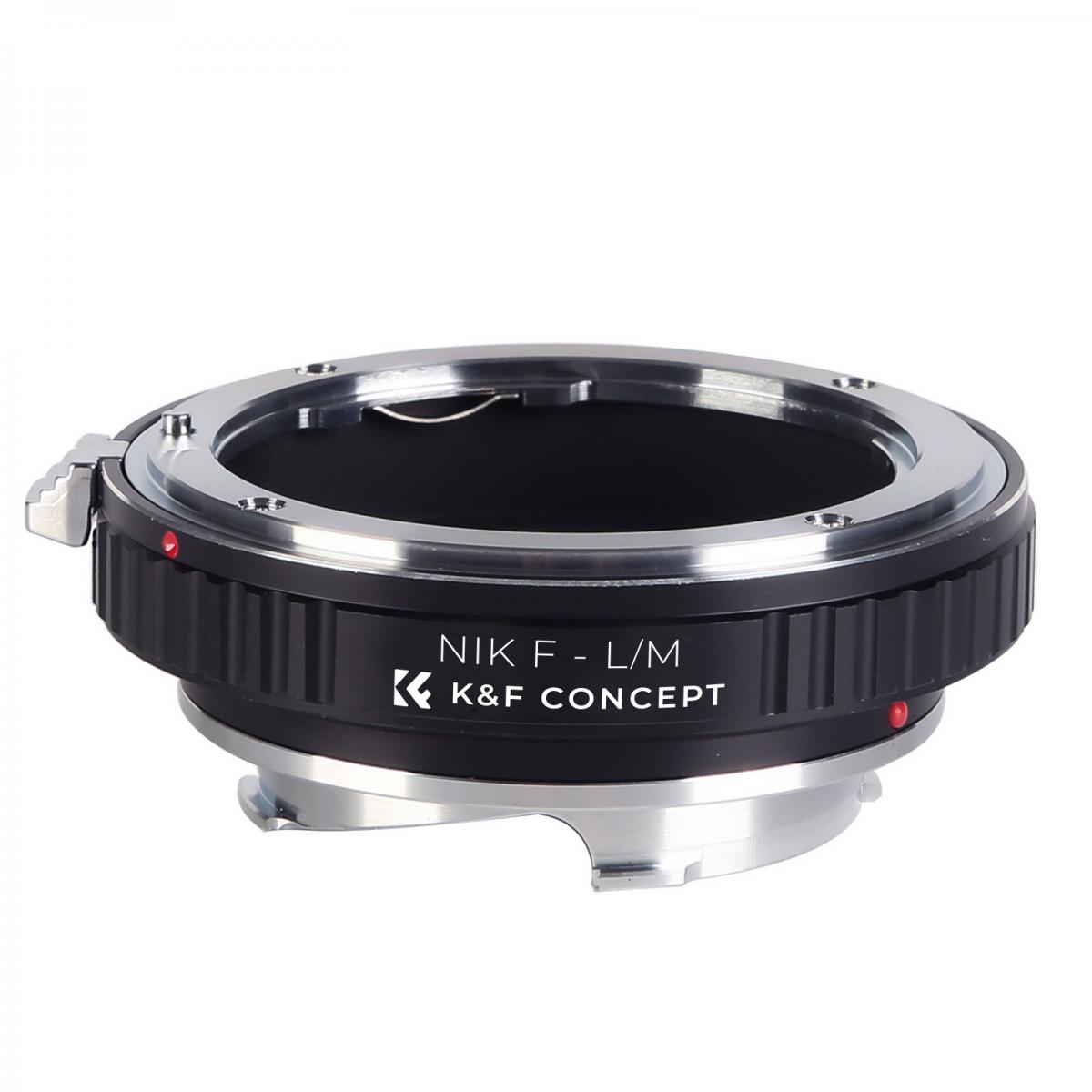 K & F Concept-ontwerp en produceren volledig assortiment lensadapters voor lenzen van Canon, Nikon, Pentax, Olympus, Leica, Contax Yashica, Minolta, Tamron, T2, C-vatting, Exakta, M39, M42, Pentacon enz. Gebruikt op cameralichamen van Canon , Nikon, Sony, Fujifilm, Pentax, Micro 4 3, Leica, M42, Cinema C-montage enz.

Five Stars
quality product. Work as advertise.
Five Stars
Cet adaptateur fonctionne parfaitement. Toutefois avoir le "live view" sur votre caméra est un plus.
I have not tested it yet, because I do ...
I have not tested it yet, because I do not have Nikon AI lens. I do have Nikon Nikkor AF lens, but the adapter won't work with it.
Fits perfectly, works perfectly
Can't fault this adaptor, fits perfectly, works perfectly, I like it.
Sehr gut verarbeitet, passt auch an den Techart AF Adapter
Die Verarbeitung ist besser als erwartet, sehr präzise gebaut, innen matt(!) schwarz.Beide Anschlüsse, zur Kamera und zum Objektiv, passen genau, nicht zu locker nicht zu fest.Ich brauche ihn weniger für meine Leicas, denn die sind analog und der Sucher ist für Nikon Linsen nicht gedacht.Aber er passt auch an meinen "Techart Pro" Adapter.Dieser ist für L/M an der Sony a7(R) II - und er kann aus Leica-M AF Objektive machen!Und mit diesem Nikon zu L/M Adapter kann ich nun auch alte manuelle Nikkore mit dem Techart "automatisieren"Aber Achtung: nicht jeder "L/M-Zweit-Adapter" passt in den Techart Pro hinein, wegen der engen Bauweise des letzteren.
| Image | Lens | Mount | Filter Size (mm) |
| --- | --- | --- | --- |
| | 3M-5SA 500mm f/ 8.0 | Nikon F | 72 |
| | Access P-MC 35-70mm f/ 2.5-3.5 | Nikon F | 58 |
| | Access P-MC 70-210mm f/ 3.5 (one ring) | Nikon F | 62 |
| | Access P-MC 70-210mm f/ 3.5 (two rings) | Nikon F | 62 |
| | Admiral 100-500mm f/ 5.6-8 MC Macro | Nikon F | 72 |
| | Admiral G.M.C. 135mm f/ 2.8 | Nikon F | 55 |
| | Admiral MC Automatic 28mm f/ 2.8 | Nikon F | 52 |
| | Albinar ADG MC 80-200mm f/ 3.9 | Nikon F | 55 |
| | Angenieux 35-70mm f/ 2.5-3.3 | Nikon F | 58 |
| | APO ARSAT 300mm f/2.8 | Nikon F | 37 |
| Camera | Mount |
| --- | --- |
| 35mm Bessa | Leica M |
| Cosina Voigtländer | Leica M |
| Epson R-D1 | Leica M |
| Hexar RF | Leica M |
| Leica CL | Leica M |
| Leica M | Leica M |
| Leica M Monochrom | Leica M |
| Leica M-A | Leica M |
| Leica M-D | Leica M |
| Leica M-E | Leica M |
Best verkopende producten