Concept 67mm ND4, ND8, ND64, ND1000 Lens Filter Kit for Camera Lens+ Filter Pouch
&Gratis verzending naar Netherlands, Belgium
Merk:

K&F Concept

Koop K&F Concept concept 67mm nd4, nd8, nd64, nd1000 lens filter kit for camera lens+ filter pouch online, gratis verzending en 30 dagen retourgarantie.

SKU.1633

Model:

SKU.1633

73.09

https://nl.kentfaith.com/SKU.1633_kf-concept-67mm-nd4-nd8-nd64-nd1000-lens-filter-kit-for-camera-lens-filter-pouch
Kenmerken
• 67mm Fixed ND Filter Kit: ND4(2 stop), ND8 (3 stop), ND64 (6 stop), ND1000 (10 stop) and 1 x filter pouch.
• Neutral Density filters Slow down the shutter speeds for high speed films or digital cameras to record blur or moving subjects such as waterfall, clouds, fountain, or any fast moving subject. Decrease the depth of field by allowing wider apertures to be used, which helps separate subjects from their background.
• HD Optical Glass: Double-side nano coating with almost zero light distortion. Also effectively reduce filter surface reflection and ghosting while making the filter anti-scratch, water repellent, oil and dust resistant.
• Slim aluminum filter frame, maximum reduce impact on light and effectively avoid vignetting for wide-angle shooting.
• Includes a padded protective pouch for safe storage and travel.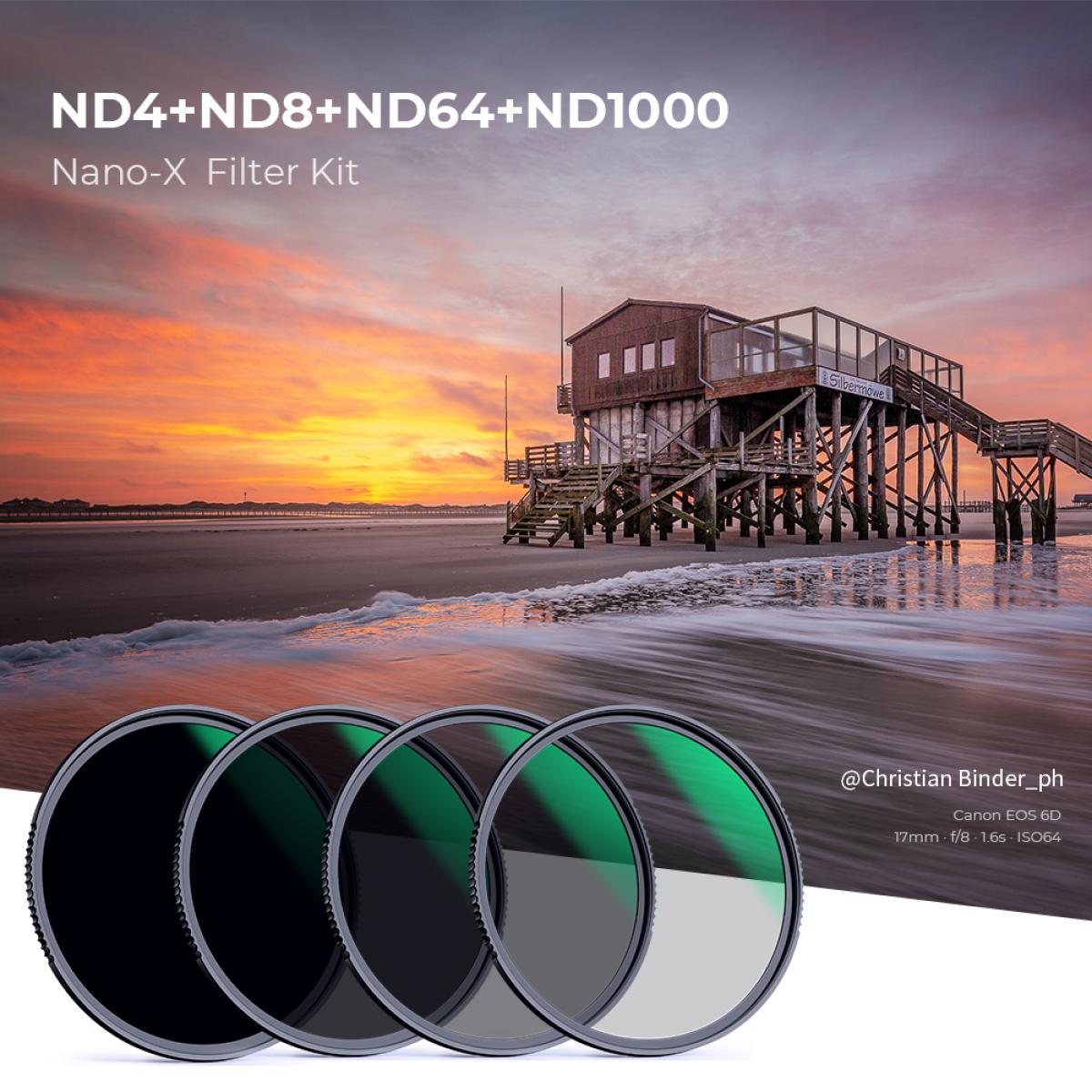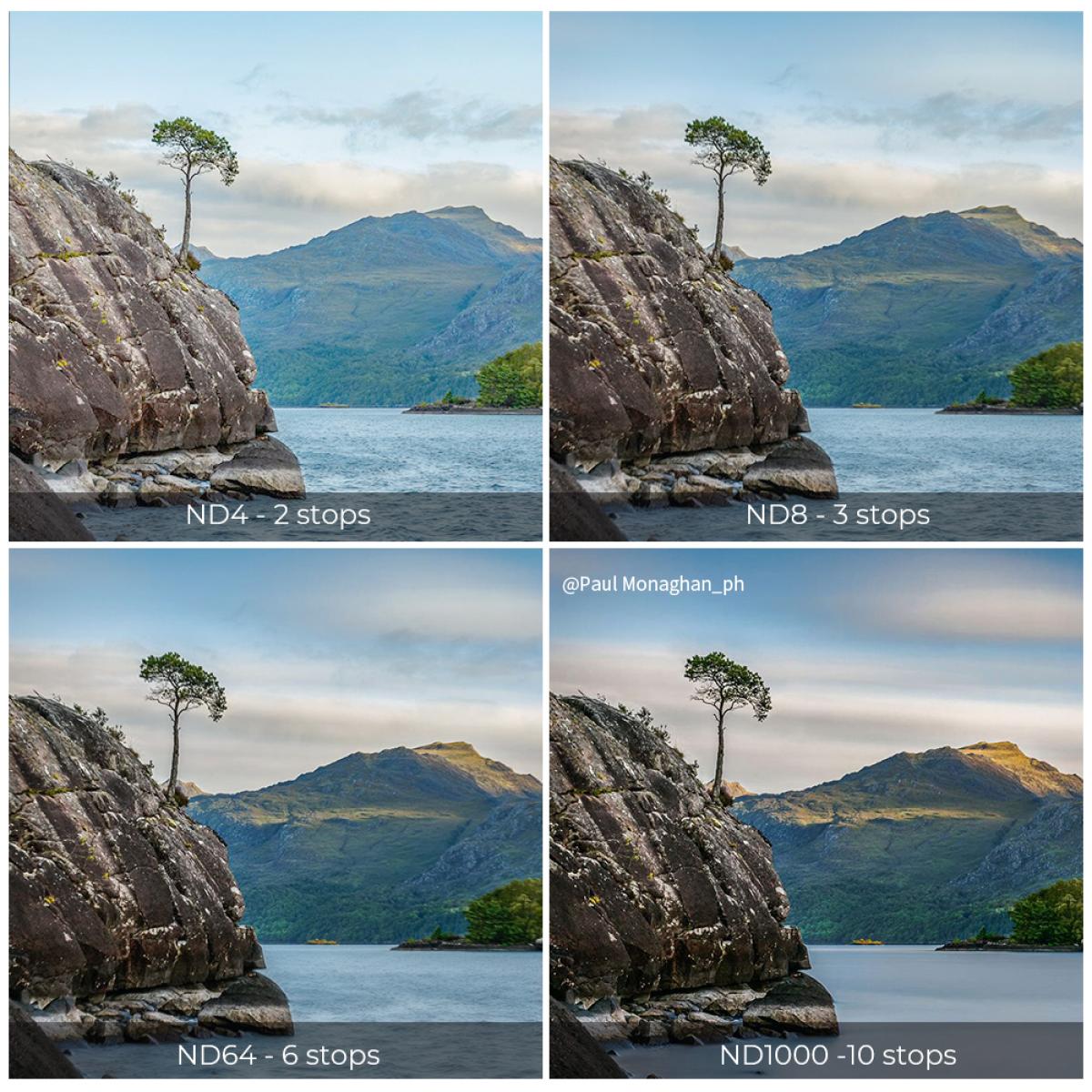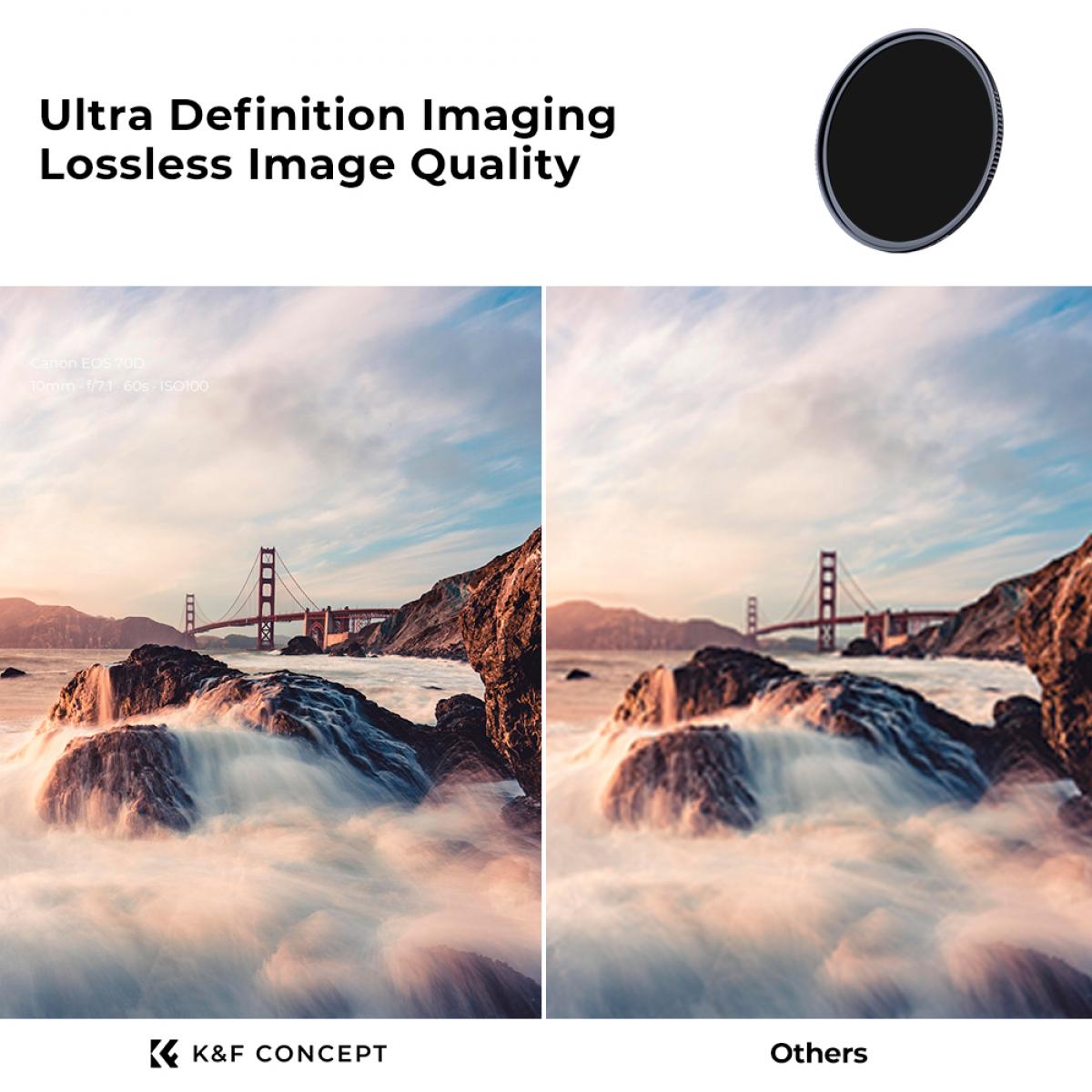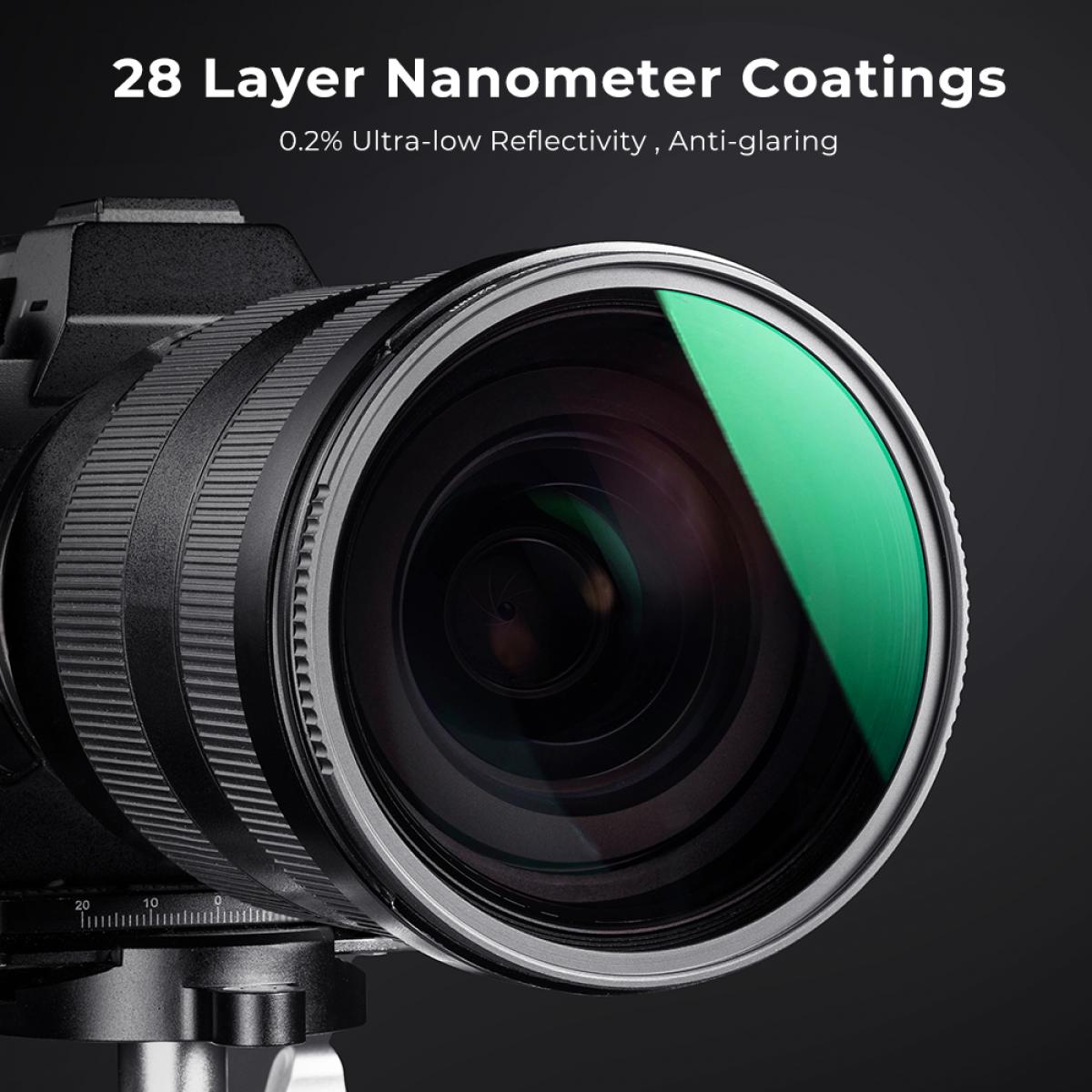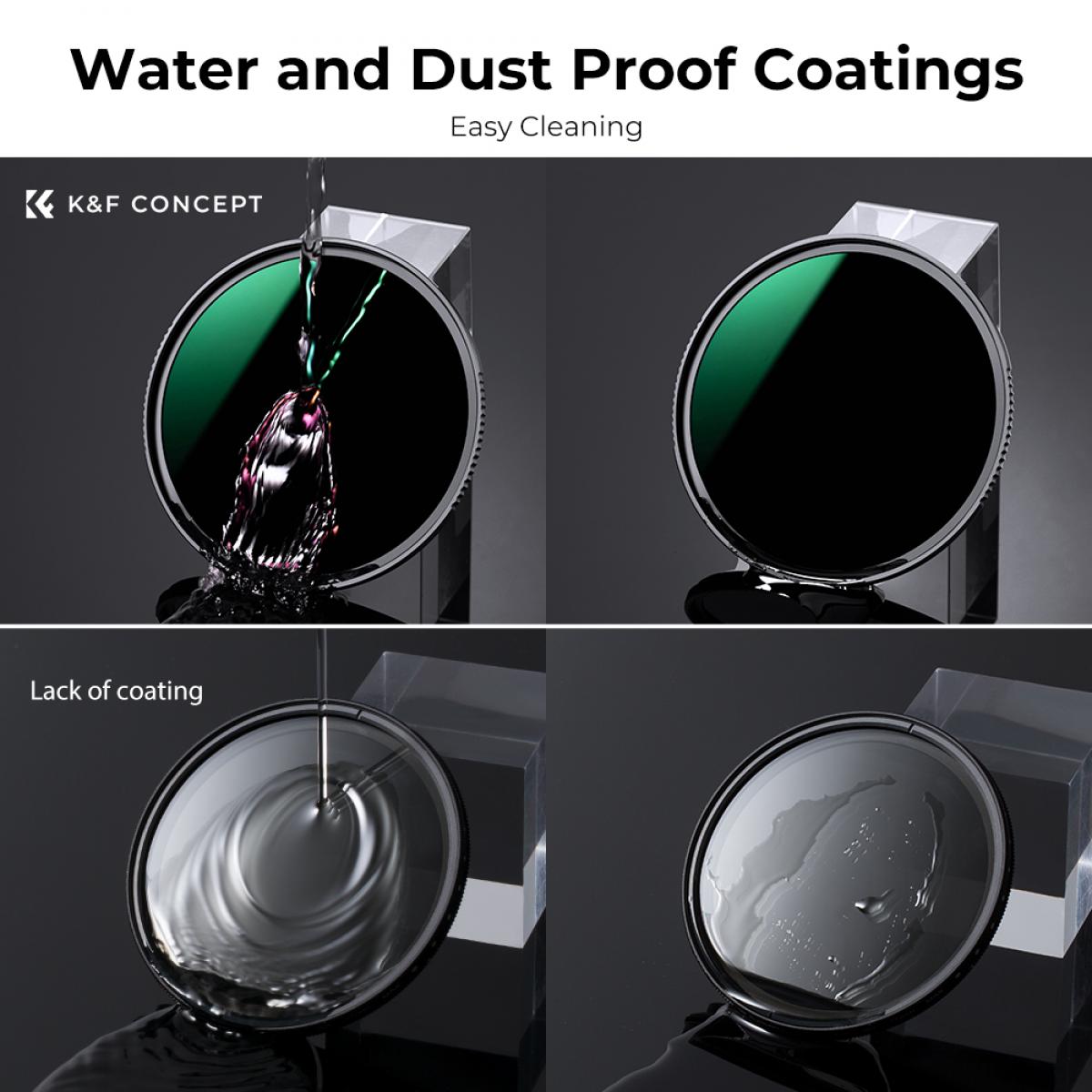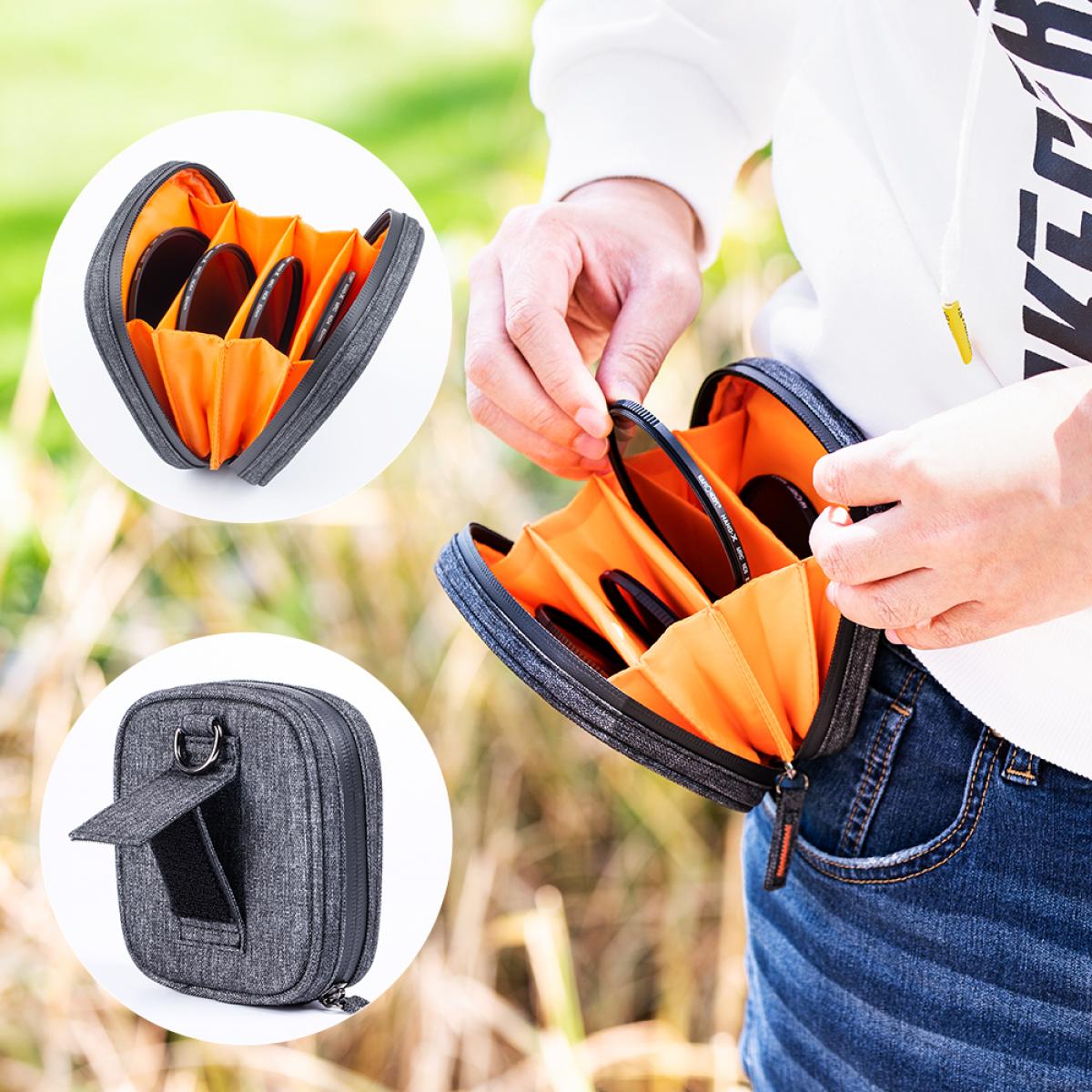 For the money these are excellent, and the pouch they come in is very useful and ideally designed / sized to fit into a camera bag whilst keeping the filters safe. Picture quality I have yet to fault.
31-08-2021
I purchased these as living on Dartmoor I wanted to be able to get out and try and get some decent shots with a longer exposure shots of the streams, sunrises etc.

This set seemed like a decent price for what was included and I was not disappointed.

The set is presented in a lovey soft pouch with a belt clip on the back to either attach to your belt or onto the strap of a camera bag.

Inside there are 4 filters, each feels well made and is clearly labelled on the side with the ND value.

The attach to the lens thread with ease and don't seem to cause any threading issues, and if needed they can be stacked.

It took a little trial and error for me to calculate exposure times compensating for the extra light needed ( although ND1000 just seems to be 10x normal exposure ).

Although I've not had a massive amount of time to get out since purchase, the time I have had with them has been fun (and educational). They produce some excellent results and the glass quality really is excellent

Highly recommended to anyone wanting to get into long exposure shooting

Pros
- excellent quality
- nice storage case
- decent price
- produce good results

Cons
- might have been nice to have something between ND64 and 1000 but can be stacked and I knew this before purchase
13-08-2021
A
Hi, sorry, what do you means the filter frame ? The filter frame made by aviation aluminum with CNC-non slip design.
Best verkopende producten