66"/168cm TC2534 Carbon Statief voor Canon Nikon DSLR-Camera Professioneel Reisstatief
&Gratis verzending naar Netherlands, Belgium
Merk:

K&F Concept

TC2534 Carbon Statief voor Canon Nikon DSLR-Camera 66inch Professioneel Reisstatief

KF09.010

Model:

KF09.010

110.69

https://nl.kentfaith.com/KF09.010_tc2534-carbon-statief-monopod-set-voor-dslr-camera-66-inch-168cm-balhoofd-professioneel-reisstatief
Koop 2+ items en krijg

10% korting

!
Kenmerken
• 【Koolstofvezel】 Statiefbuis van hoogkwalitatieve koolstofvezel, omgekeerd 180 graden omgekeerd en geïnverteerd geïnstalleerd, verbetert de draagbaarheid.
• 【Stabiele stabiliteit】 25 mm buis met grote diameter, het laadvermogen kan oplopen tot 10,0 kg (10,0 kg), en biedt veiligheid en stabiliteitsondersteuning voor uw camera; Metalen spiraalvormige vergrendelingsknop, meer solide en stabiel.
• 【Monopod-modus】 Het kan worden omgezet in een monopod of een wandelstok alleen om uw fotografie diverser te maken.
• 【360 º balhoofd】 Balhoofd met snelwisselplaat, 360 graden ronddraaiend en helpt het bereik van de camera-activiteit te verbeteren bij panoramafoto's (inclusief bellenniveaus)
• 【Centrale kolom】 Centreer omgekeerde installatie in het midden voor het realiseren van het schieten met de laagste snelheid, macro-opnamen of andere speciale fotografie. (Opmerking: voor camera met telezoomlens, moet u een statiefbevestigingsring extra of een telelensbeugel kopen voor een betere balans)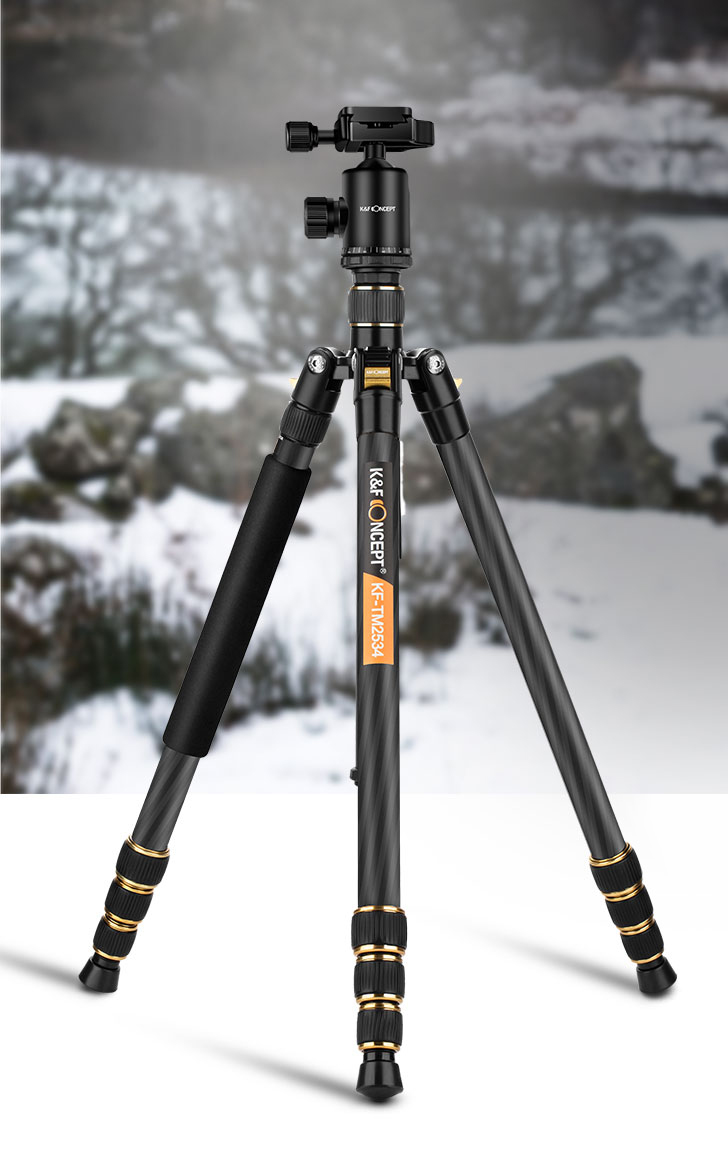 KF-TC2534
Multifunctioneel carbonstatief voor fotografie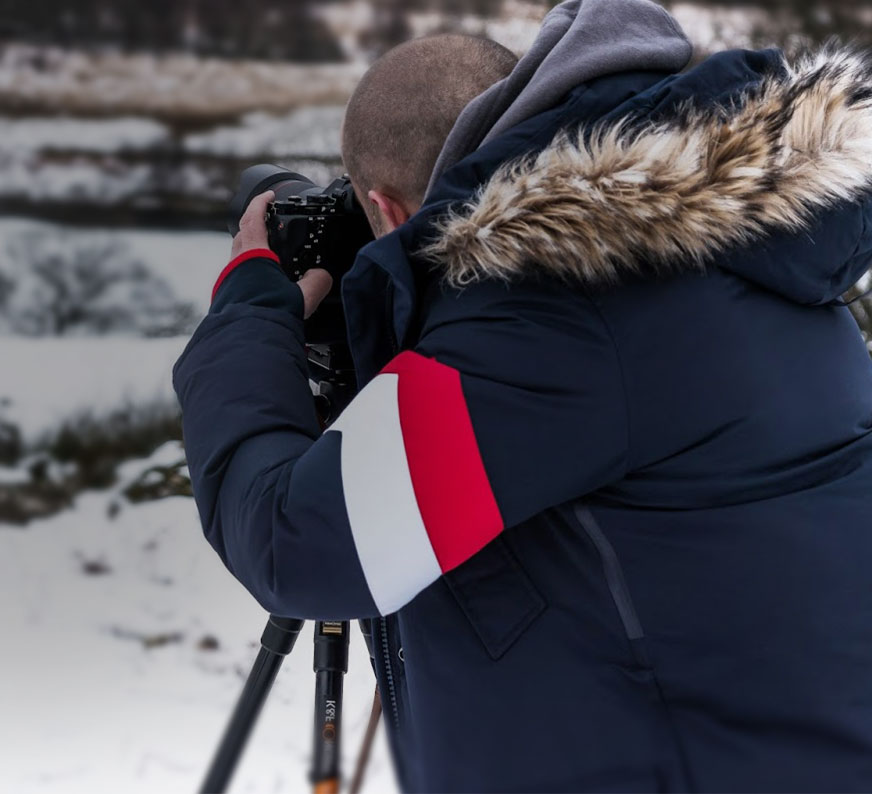 Secties 4

Minimale hoogte 17,5
cm (44,5 cm)

Maximale hoogte
66.14 "(168cm)

Gevouwen
19.29 "(49cm)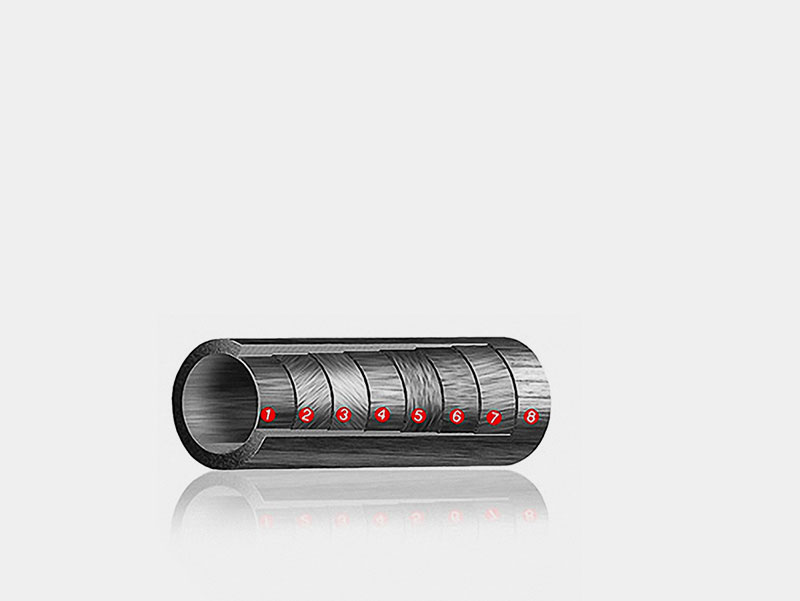 Acht lagen 100% koolstofvezel
Koolstofvezel is lichter en veiliger.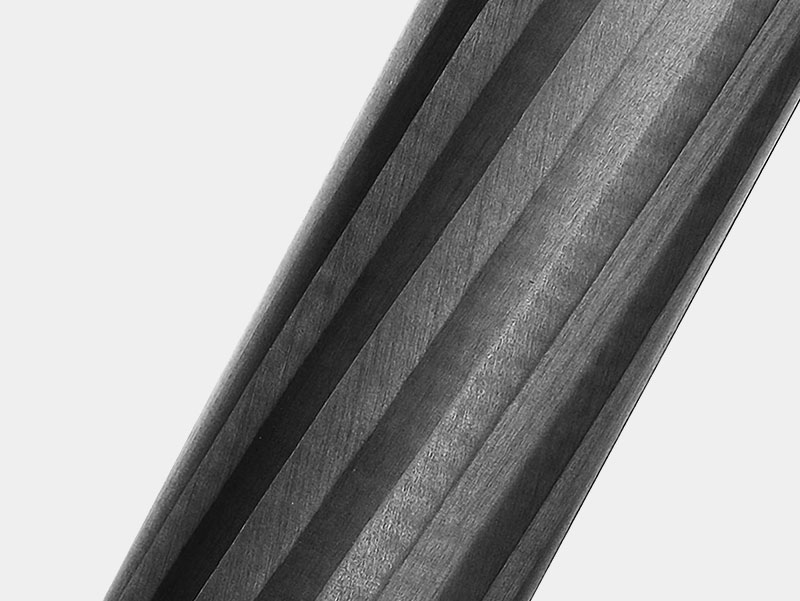 360 ° panoramische opnamen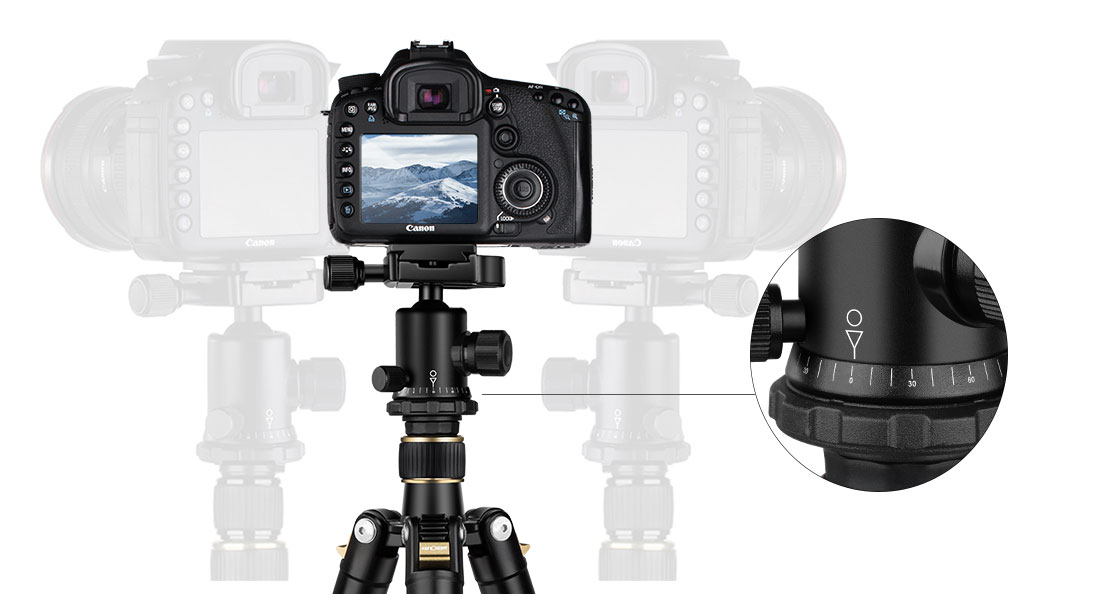 360 °
rotatie
Duidelijke
schaal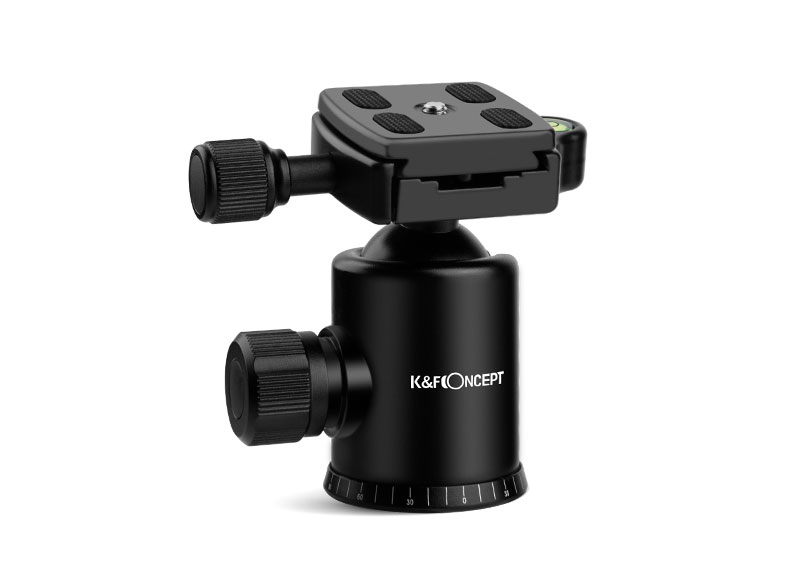 22 lbs (10 kg)
laadvermogen
Rubberen pakking en beveiligingsstekker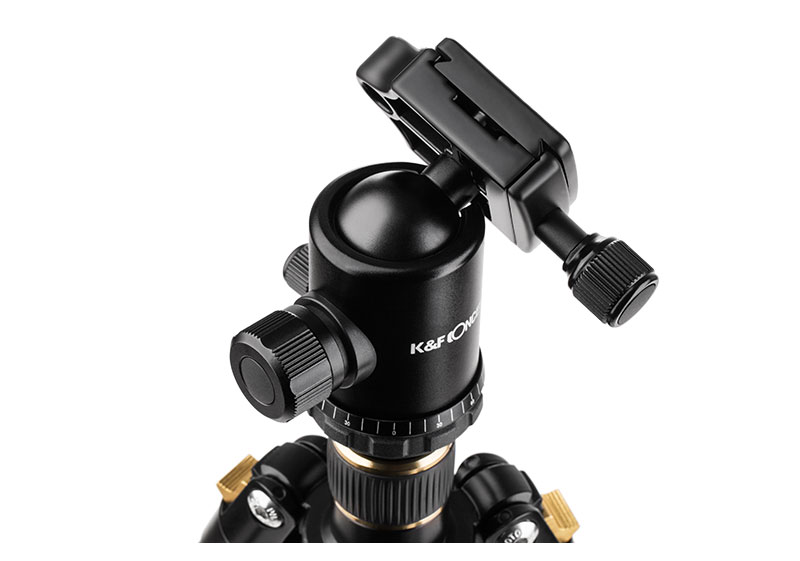 1.42 "(36mm)
balhoofd
Grote bollen zijn stabieler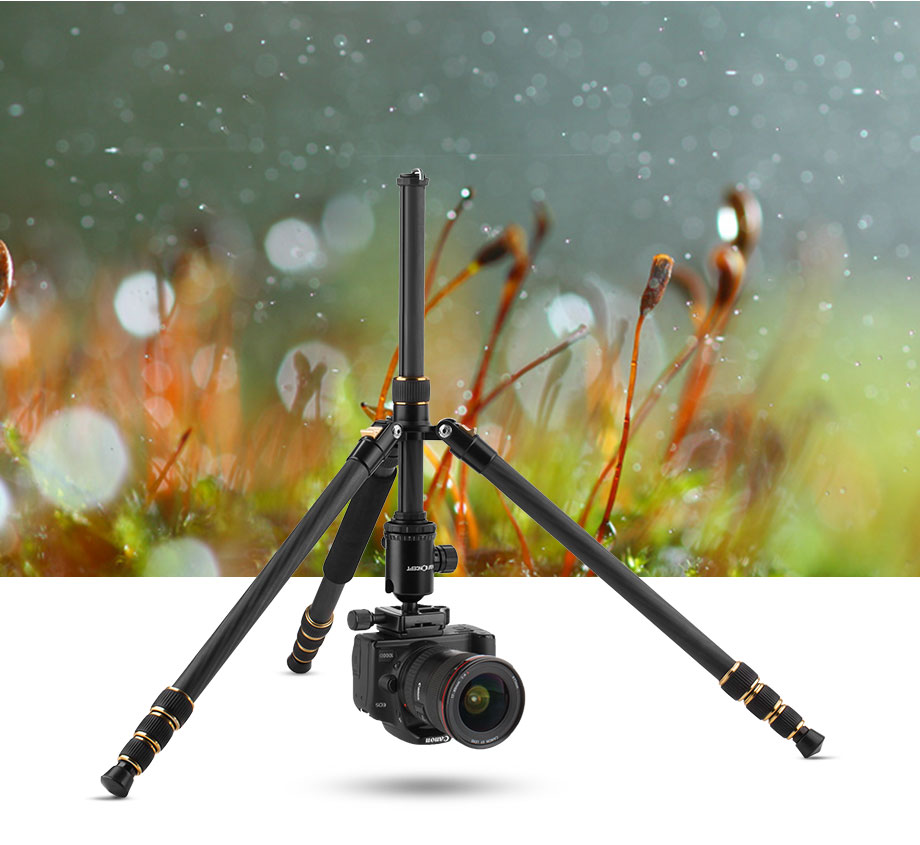 Fotograferen met de laagste hoek, macro-opnamen en speciale fotografie kan worden bereikt door de omgekeerde centrale as.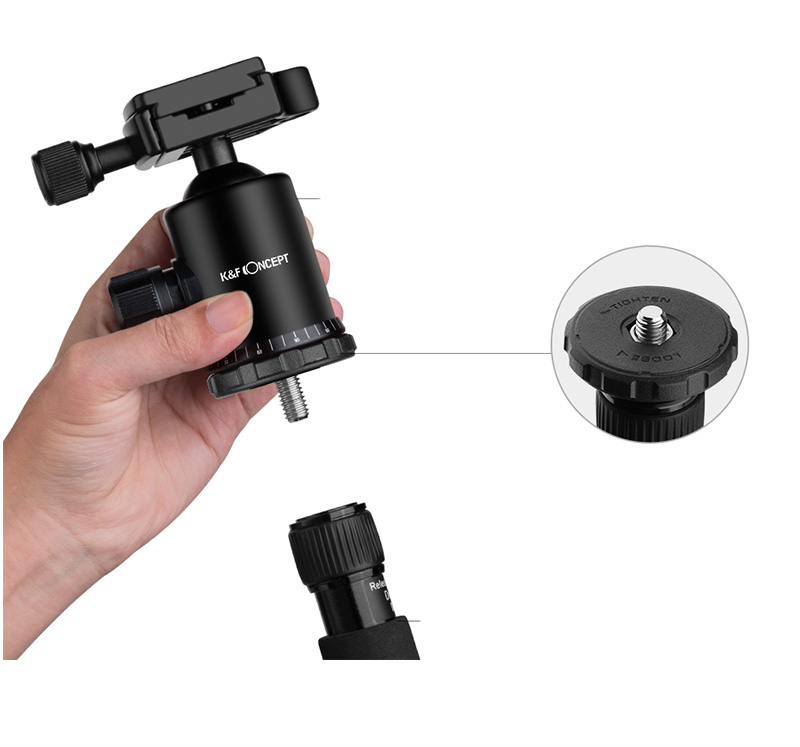 Aluminium en magnesiumlegeringen
Dichte sponsgrip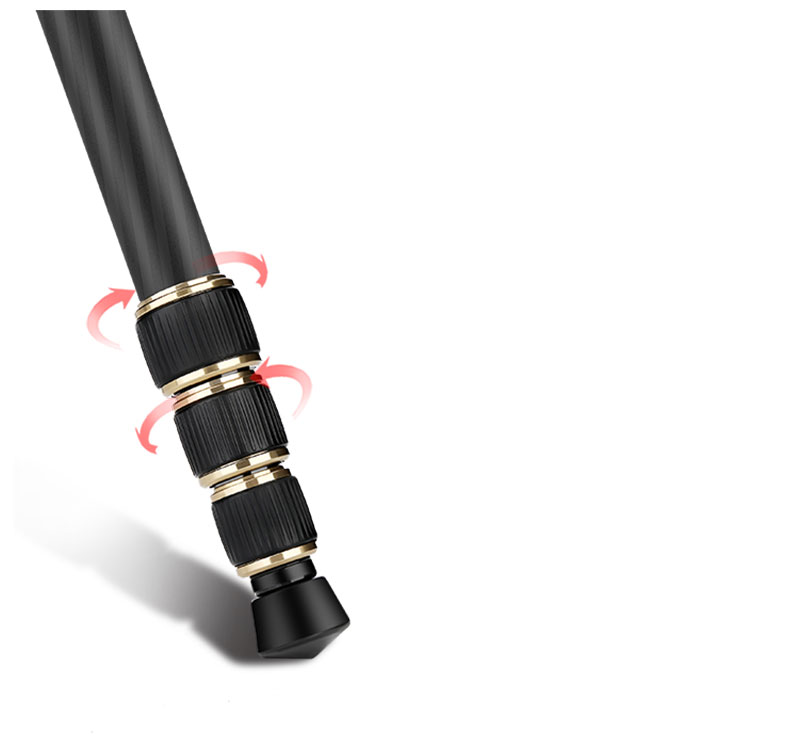 Spiraalvormige vergrendelingsknop maakt bediening eenvoudiger en sneller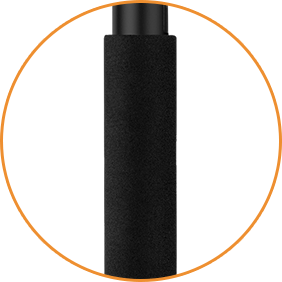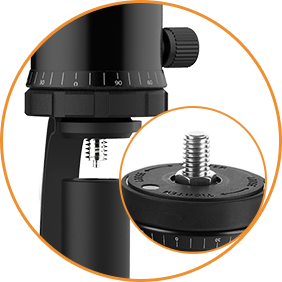 Koolstofvezel en
magnesiumlegeringen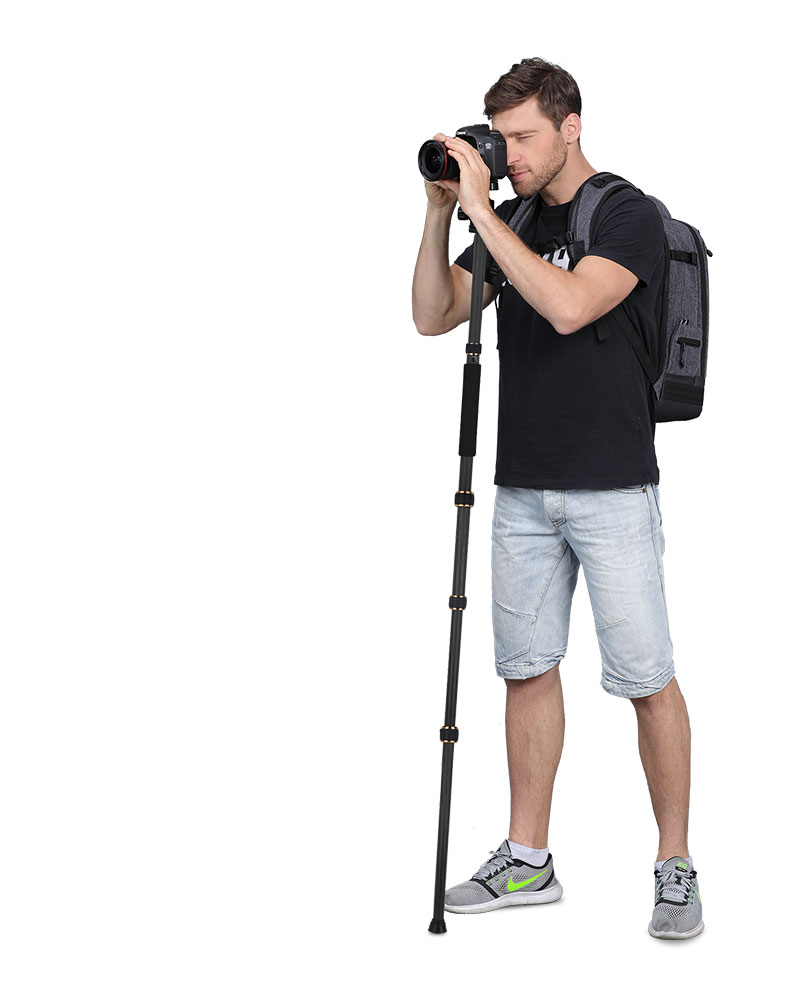 Unipod-informatie
Hoogte: 165cm
Modelinformatie
Hoogte: 185cm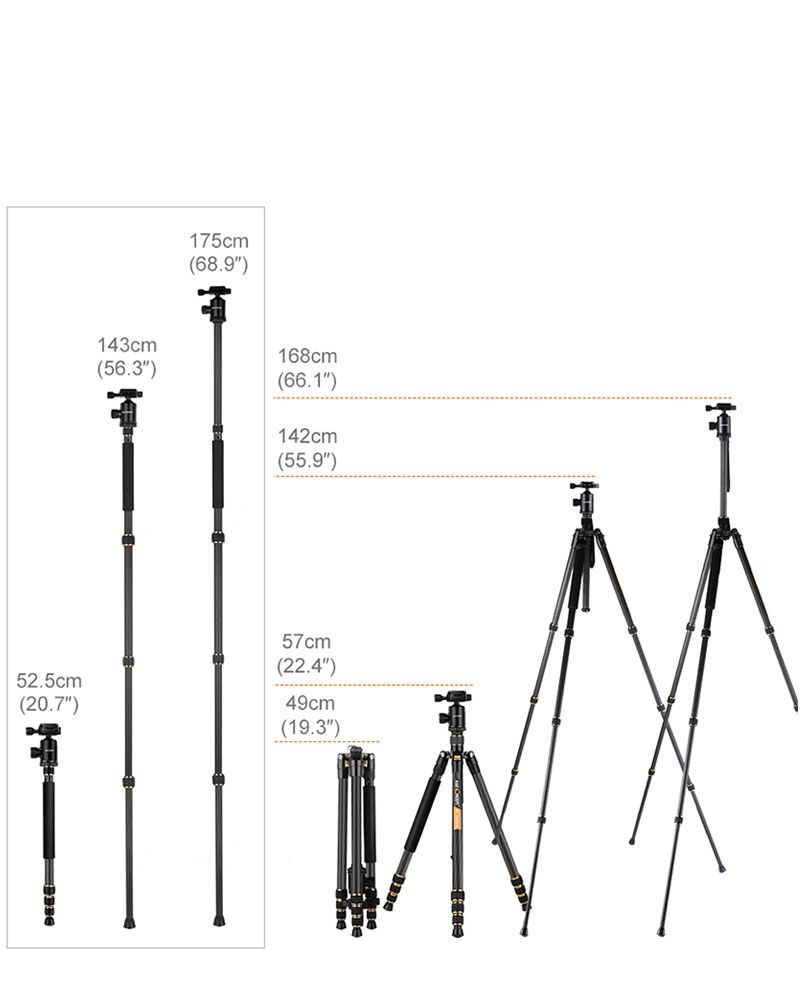 De maximale hoogte is 66,14 "(168cm), de maximale hoogte van de midaxis is 142 cm (55.9")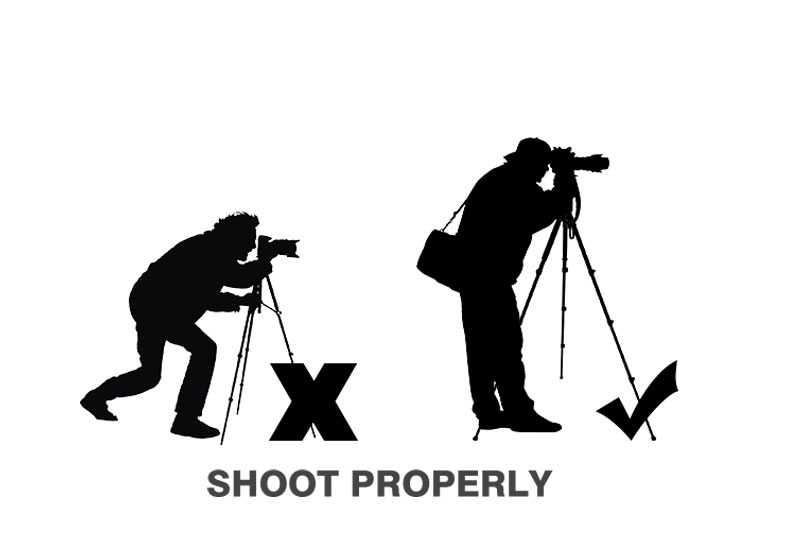 These images belong to K&F Concept end users.
Best Budget Carbon Fibre Tripod
K&F Concept® Kamera Stativ TC2534 Carbon - Test - Hands-on (Deutsch)
Statief Algemeen
Laad capaciteit
10kg/22.05lbs
Maximale werkhoogte
1680mm/66.14"
Maximale hoogte zonder middelste kolom
1420mm/55.91"
Minimale werkhoogte
445mm/17.52"
Gevouwen lengte
500mm/19.69"
Gewicht
1507g/3.32lbs
Materialen
Carbon fiber
Balhoofd
Ball Head
Kleur
Gold/Black
Belniveau
Statiefpoten
Type beenvergrendeling
Twist Lock
Beenposities
3
Onafhankelijke beenspreiding
been secties
4
Beendiameter:
16-25mm/0.63-0.98"
Voeten Kenmerken:
Statief middelste kolom
Functies middenkolom
Center Column Inversion
Middelste kolomsecties
1
Best verkopende producten