TC2534 Carbon Statief voor Canon Nikon DSLR-Camera 66inch Professioneel Reisstatief
&Gratis verzending naar Netherlands, Belgium
Merk:

K&F Concept

Koop K&F Concept tc2534 carbon statief voor canon nikon dslr-camera 66inch professioneel reisstatief online, gratis verzending en 30 dagen retourgarantie.

KF09.010

Beschikbaarheid:

Op voorraad

99.99

https://nl.kentfaith.com/KF09.010_tc2534-carbon-statief-monopod-set-voor-dslr-camera-66-inch-168cm-balhoofd-professioneel-reisstatief
Kenmerken
• 【Koolstofvezel】 Statiefbuis van hoogkwalitatieve koolstofvezel, omgekeerd 180 graden omgekeerd en geïnverteerd geïnstalleerd, verbetert de draagbaarheid.
• 【Stabiele stabiliteit】 25 mm buis met grote diameter, het laadvermogen kan oplopen tot 10,0 kg (10,0 kg), en biedt veiligheid en stabiliteitsondersteuning voor uw camera; Metalen spiraalvormige vergrendelingsknop, meer solide en stabiel.
• 【Monopod-modus】 Het kan worden omgezet in een monopod of een wandelstok alleen om uw fotografie diverser te maken.
• 【360 º balhoofd】 Balhoofd met snelwisselplaat, 360 graden ronddraaiend en helpt het bereik van de camera-activiteit te verbeteren bij panoramafoto's (inclusief bellenniveaus)
• 【Centrale kolom】 Centreer omgekeerde installatie in het midden voor het realiseren van het schieten met de laagste snelheid, macro-opnamen of andere speciale fotografie. (Opmerking: voor camera met telezoomlens, moet u een statiefbevestigingsring extra of een telelensbeugel kopen voor een betere balans)
Frequently Bought Together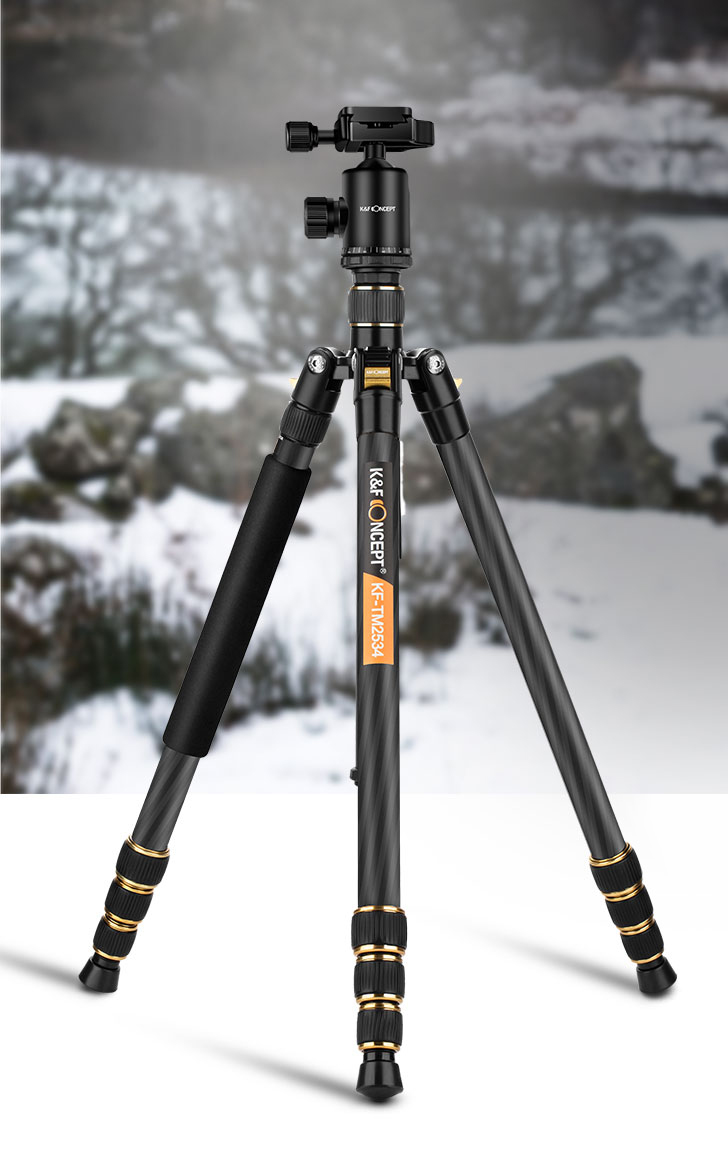 KF-TC2534
Multifunctioneel carbonstatief voor fotografie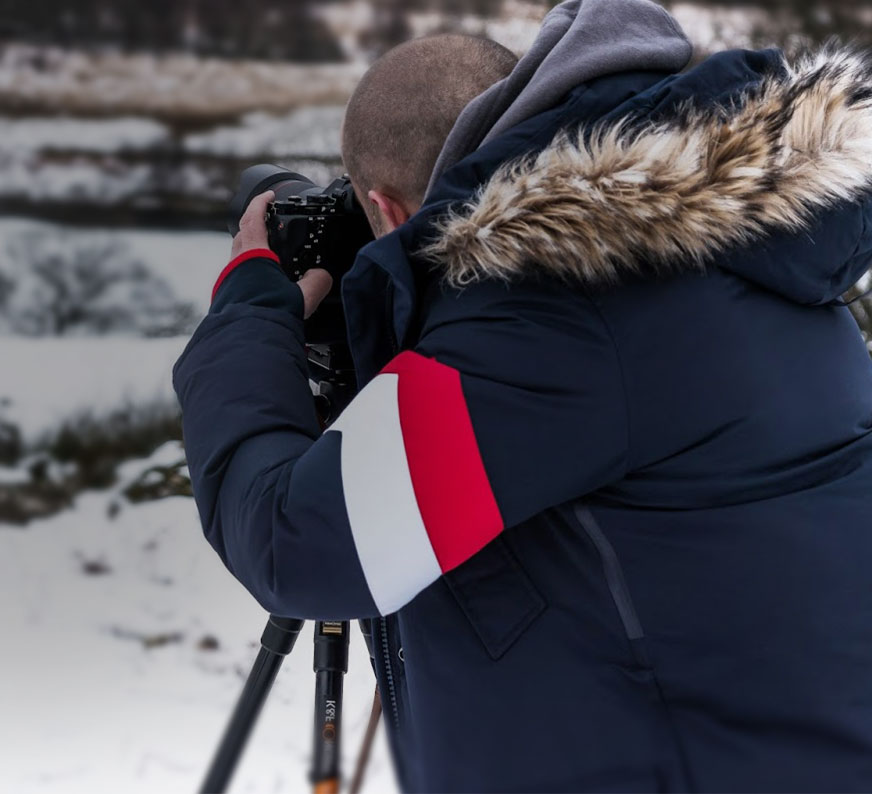 Secties 4

Minimale hoogte 17,5
cm (44,5 cm)

Maximale hoogte
66.14 "(168cm)

Gevouwen
19.29 "(49cm)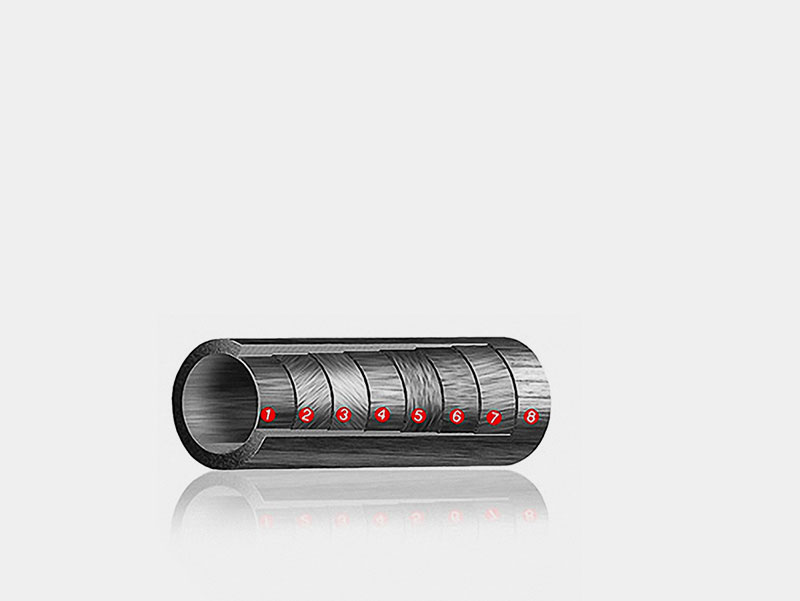 Acht lagen 100% koolstofvezel
Koolstofvezel is lichter en veiliger.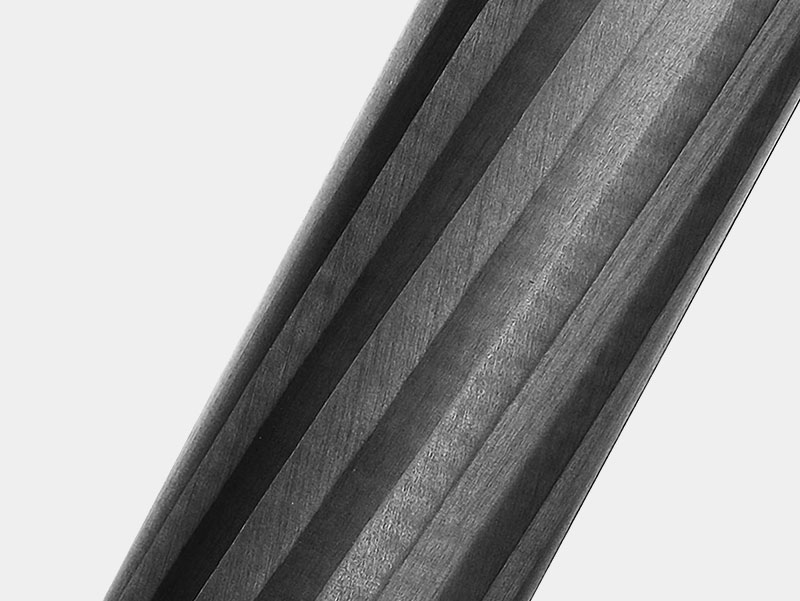 360 ° panoramische opnamen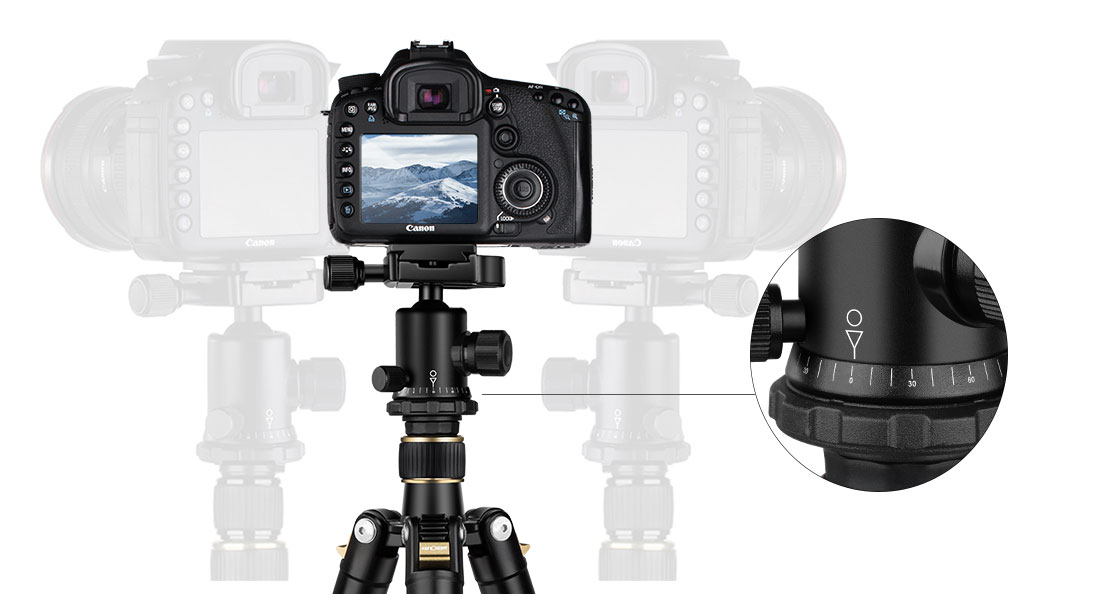 360 °
rotatie
Duidelijke
schaal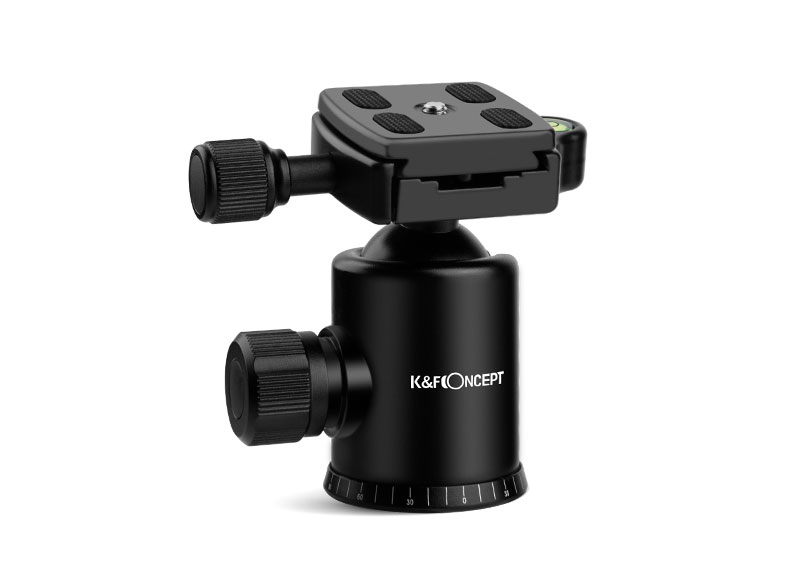 22 lbs (10 kg)
laadvermogen
Rubberen pakking en beveiligingsstekker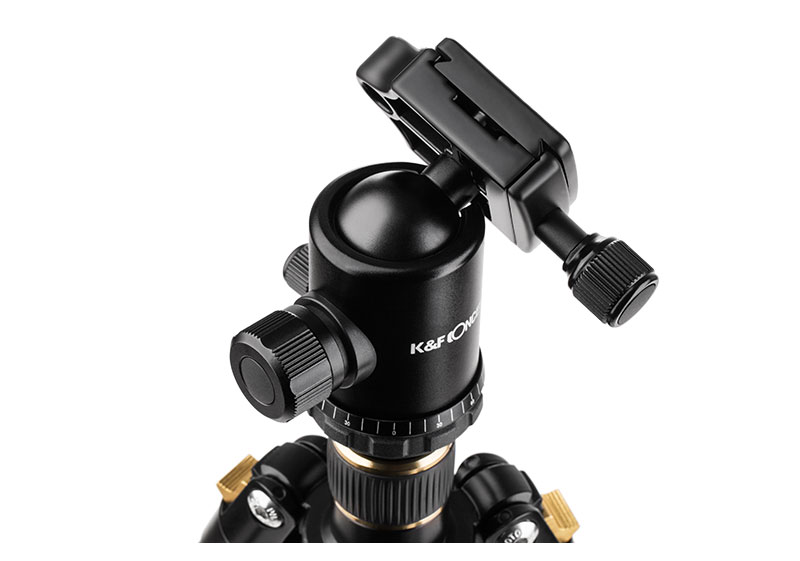 1.42 "(36mm)
balhoofd
Grote bollen zijn stabieler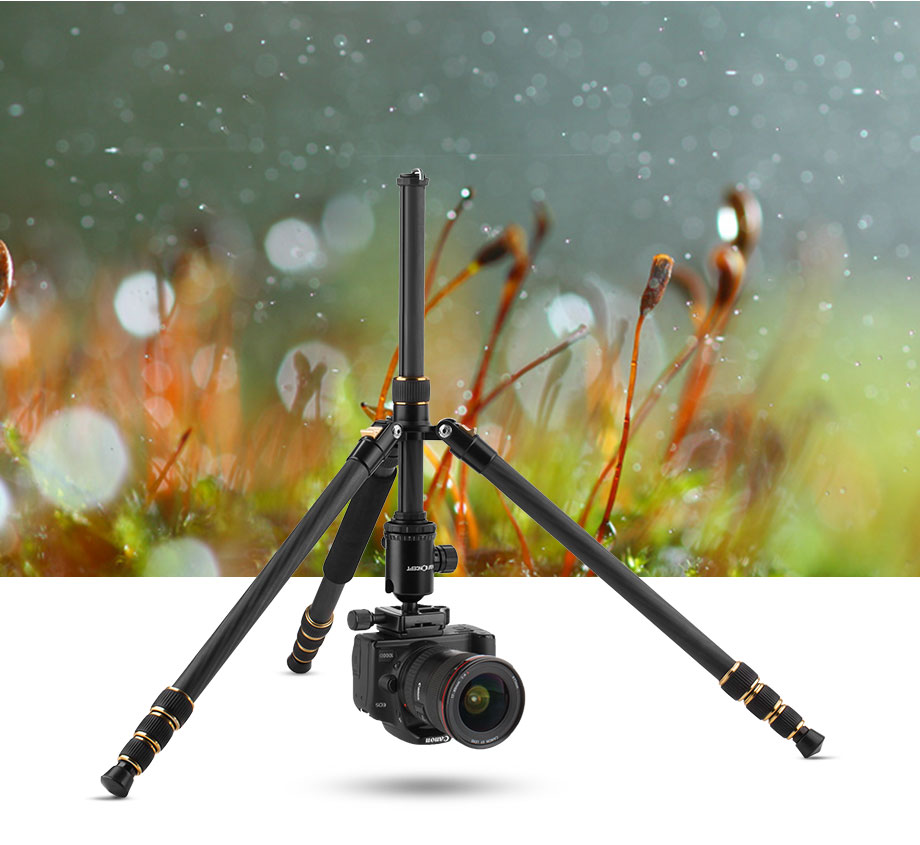 Fotograferen met de laagste hoek, macro-opnamen en speciale fotografie kan worden bereikt door de omgekeerde centrale as.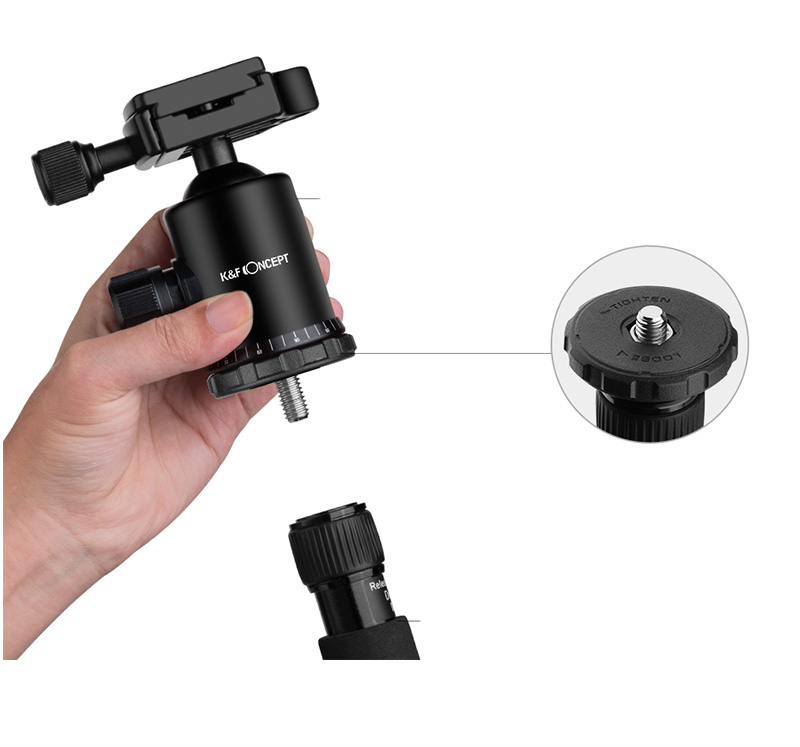 Aluminium en magnesiumlegeringen
Dichte sponsgrip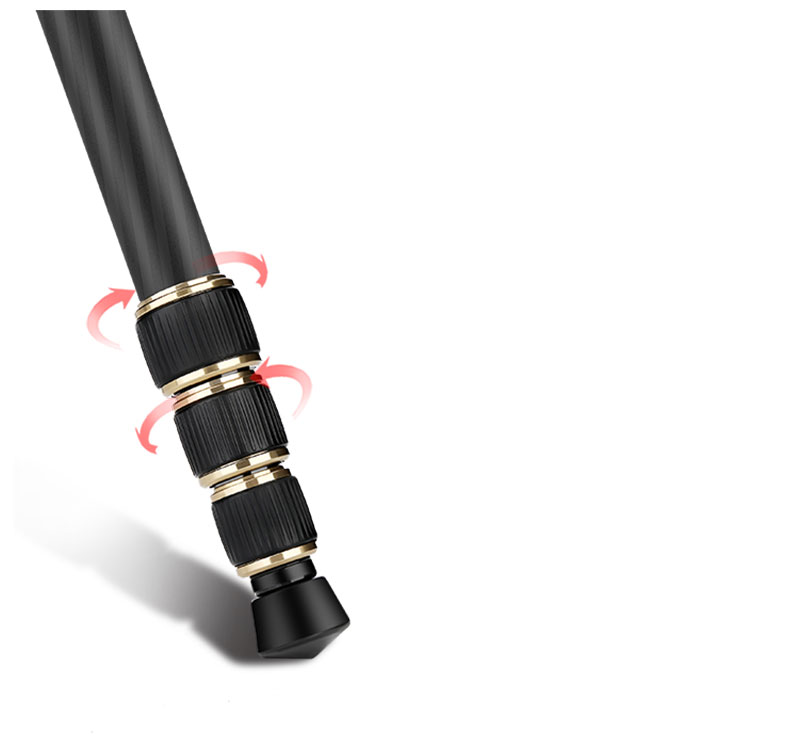 Spiraalvormige vergrendelingsknop maakt bediening eenvoudiger en sneller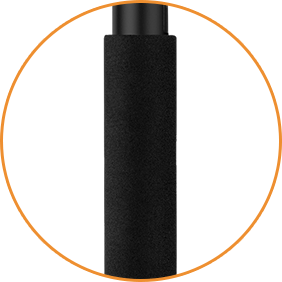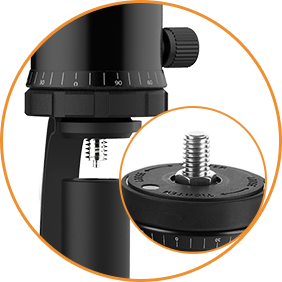 Koolstofvezel en
magnesiumlegeringen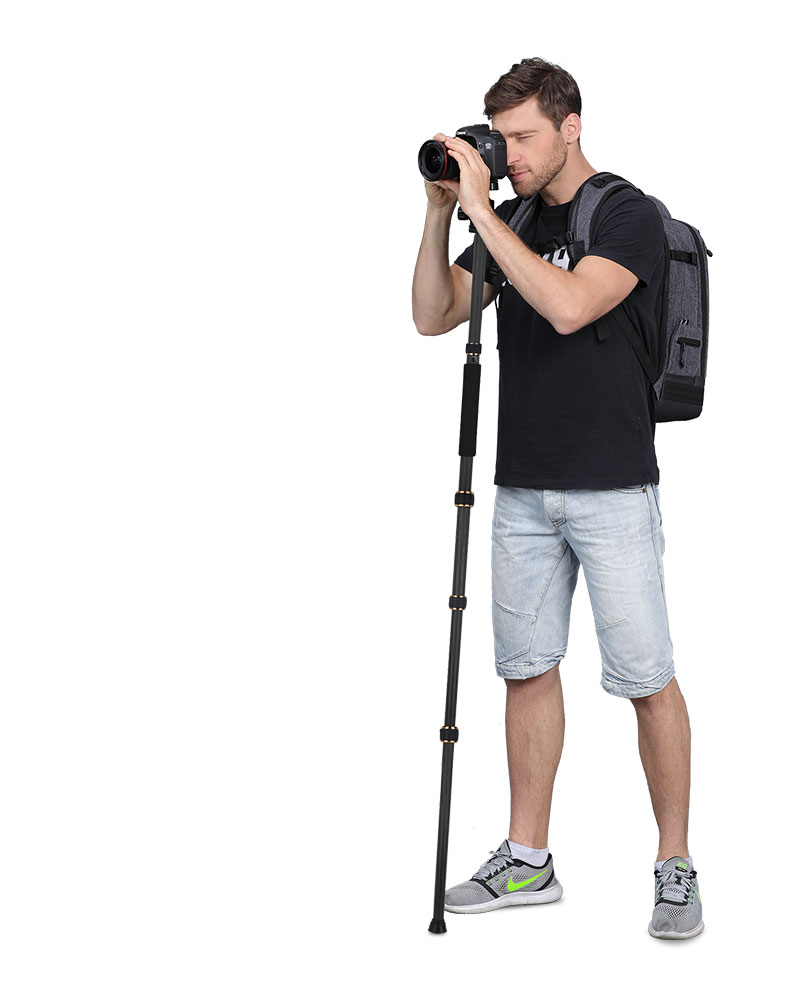 Unipod-informatie
Hoogte: 165cm
Modelinformatie
Hoogte: 185cm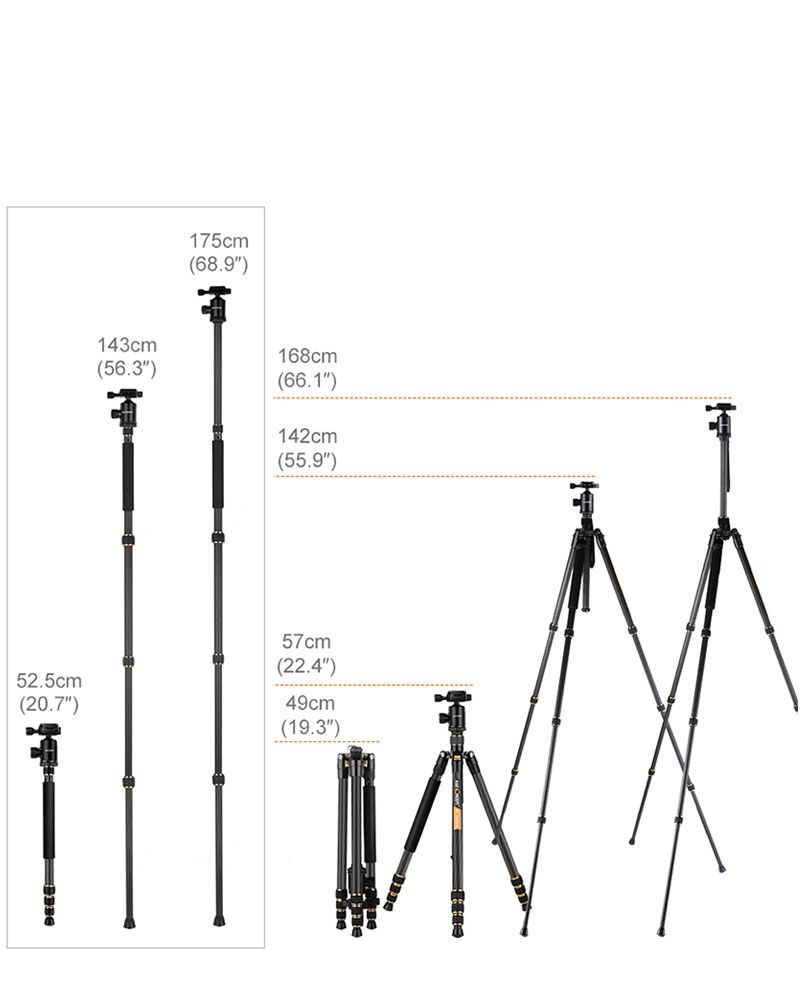 De maximale hoogte is 66,14 "(168cm), de maximale hoogte van de midaxis is 142 cm (55.9")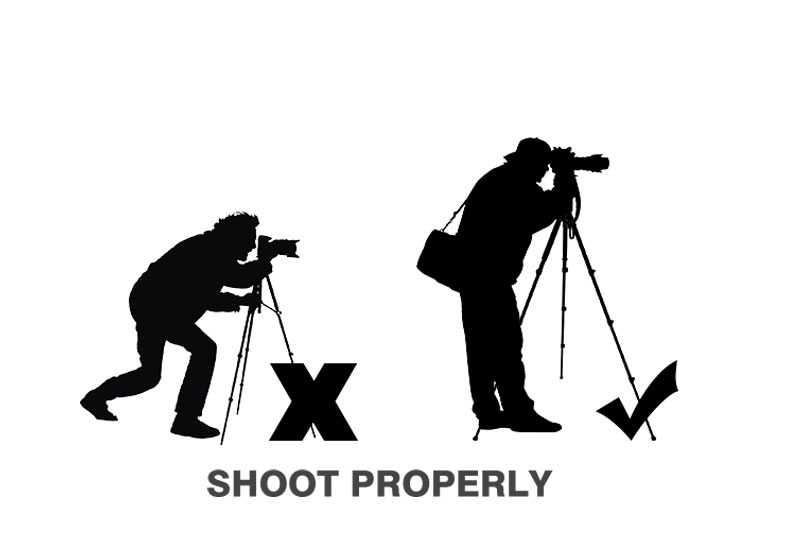 sehr gute Qualität, für höhere Ansprüche
Meine Rezension bezieht sich auf das Kohlefaser Stativ Tripod TC2534Mein Fazit gleich vorweg:Das Stativ hat eine extrem gute und hochwertige Qualität. Es ist sehr gut verarbeitet und sieht schick aus.Es steht fest, kippelt und wackelt selbst im Wind nicht.Ich kann es definitiv empfehlen.Lieferumfang:- hochwertige Nylontasche in schwarz/grau- Stativ- Tragegurt- Anleitung in Englisch/Chinesisch- 5mm Inbusschlüssel- 2. Mittelsäule (9,5cm lang) + Adapterschraube- schwarzer Samtbeutel (ist über den Stativkopf gezogen um ihn zu schützen)Die Tasche ist aus Nylon, wasserabweisend und sehr gut gepolstert.Sie hat 2 Tragegriffe, sowie einen Schultergurt (abnehmbar).Der große Reißverschluss ist aus Metall und leichtgängig.Das Stativ hat drei ausziehbaren Beine, und eine wechselbare Mittelsäule. An der Mittelsäule ist noch eine Trageschlaufe angebracht, welche man aber auch gut wieder entfernen kann wenn man sie nicht braucht.Laut Hersteller ist es bis zu 12 Kilo belastbar.Die Mittelsäule ist 30 cm lang und in der Höhe verstellbar. Am unteren Ende befindet sich ein Haken um z.B. noch ein Gewicht einzuhängen. Der Haken ist herausschraubbar um so die Mittelsäule zu entfernen.Die Füße des Stativs sind 3-Fach ausziehbar und festschraubbar, um es auch auf unebenen oder abschüssigen Untergrund gerade und sicher aufstellen. Unten sind Gummifüße angeschraubt.Die kompletten Beine können noch geklabbt werden, so ist es möglich auch sehr nah am Boden zu fotografieren.Aus dem 3-Bein-Stativ kann man mit nur wenigen Handgriffen auch ein Ein-Bein-Stativ machen. Somit ist man noch flexibler.Der Kopf des Statives ist ein Kugelkopf. Er ist somit absolut flexibel.Eine Wasserwaage befindet sich dort auch. Sie ist sehr gut ablesbar.Alles macht einen sehr guten Eindruck und läßt sich gut bedienen.Das Stativ kann maximal bis zu 164 cm ausgezogen werden. Mit der 2. Mittelsäule kommt man sogar auf 174 cm.Das Stativ wiegt komplett ca. 1700g. In der Tasche hat es ein Maß von ca. 50 cm.*ich habe den Artikel vom Verkäufer zum Testen und ehrlichen Bewerten zur Verfügung gestellt bekommen*
Versatile, Sturdy, easy to use and Worth the money
I have never really been overly fussed about carbon fibre tripods, I've used metal tripods for years and liked the weight of it. When the K&F Concept 67" Carbon Fiber Camera Tripod arrived I was surprised at how light weight it was, The Ball head is the heaviest part of the tripod. Now I must admit i have a low profile KFconcept ball head so i changed it over onto this tripod. The legs are smooth and quick to release and retain and I like how premium it feels.The tripod handled everything i threw at it. I went out on a four hour shoot do take some star trail shots.. The tripod was that sturdy that I didn't need to align any shots in Photoshop! no camera shake, no movement. It was SOLID.I took some macro shots and again, no shake and the image pin sharp.The last one I tried was a 6 minute sunrise shot and again even with wind the tripod was solid. I didn't weight the tripod down with my bag. It didn't need it..If you are in the market for a new tripod I would highly recommend this one, you won't be disappointed, It's VERY sturdy and I would be happy to and already do use it for my paid photography work.
BEST CARBON FIBRE tripod for the price, BUY it NOW
K&F Concept 168CM Professional Camera Carbon Fibre Tripod.First thing I would have to say is stop thinking about purchasing this tripod, (JUST DO IT) I have purchased this and the light stand which I will review afterwards, but WOW this is so light and stands solid, I got this or my husband and he suffers with a bad back and shoots on location and today we had a shoot and we used the tripod as a light stand just to see if it could hold up to the task, we also used the K&F light stand to see how light we could make the whole setup, Put it this way it was half the weight what we normally carry so will be ordering more.the quick release worked well and the 360 pan has some amazing dampening which make it so you can only move it smoothly at a constant speed.being able to hold 10Kg means my portable flash and large soft box was not a problem, I extended the tripod to its full extent 168cm means its taller than most people and using it as a light stand as well was a bonus.it takes less than a minute to unfold and get it to its full extended range, again impressive,the setup I used on it today was.Sony a7rii and a7iii with extended batter grip as well as a full manual Samyang 135mm f2 which has a lot of weight to it and this did not effect the tripod in anyway, the locking dials move smooth there was no slop or creep in the ball head even with all that weight.I have manfrotto tripod almost three times this and they do the same job so it's not a hard choice, K&F all the way for me now, I am sold.get yourself a deal, try it out for yourself.
Excellent build quality and value!
This product is extremely well made, constructed from carbon fibre, it is very lightweight and compact for its performance. The tripod feels sturdy when setup and is easy to use and adjust. The spirit bubble on the ball head makes setup even simpler. The kit includes the tripod and ball head, carry case and small monopod adapter plus screw piece. The case feels well made and durable. It fits the tripod and included accessories perfectly and makes for easy transporting with the included shoulder strap. The removable monopod leg is easy to use and setup; the ball head can be attached to it or setup as a standard screw thread to attach your camera to. My only criticism which does not affect my rating for this review, is that the instructions could include a little more explanation to accompany the illustrations, as it wasn't completely clear on how to reassemble the tripod after using the monopod. Top tip: the centre post is inserted from the underside of the tripod. Overall an excellent product and very good value for money. It can easily support most photographers setups in various aspects to help you get the perfect shot. I would definitely recommend this product.
Good quality product
Most travel tripods are a little on the short side and my current Sirui tripod is no exception with a working height of 120cm (or 145cm with centre column extended). After some research, I was pleased to find the K&F TC2534 had a non-extended working height of 142cm. This would be an ideal height, especially as the centre column is removable ( I dislike extendable centre columns). I had purchased a K&F TC2335 some months previously, but was underwhelmed by the quality of construction, so returned it. On opening the box of the TC2534, I was immediately impressed. It is a very well made quality product and sufficiently sturdy with the legs extended fully. The adjustment catches on the legs work well and feel positive as do the friction joints on the legs. I was also pleased to discover that the feet can be unscrewed, so I've ordered some spikes for use on muddy surfaces. The ball head is quite substantial and has a smooth action, although I've replaced the supplied clamp with a quick release clamp as a personal preference. The supplied bag is quite roomy, so I don't have to fight to zip it up. There's also room to keep some accessories (e.g panning clamp & nodal slide) inside the bag. All in all, a lot of thought has gone into the design of this tripod and I couldn't be happier with my purchase. However, I do have one suggestion for improvement. It would have been nice to have a spirit level on the legs so the tripod legs can be levelled for taking panoramics.
Treppiede fotografico, quale scegliere? • Cavalletti K&F Concept [Recensione]
Best Budget Carbon Fibre Tripod
These images belong to K&F Concept end users.
Best verkopende producten